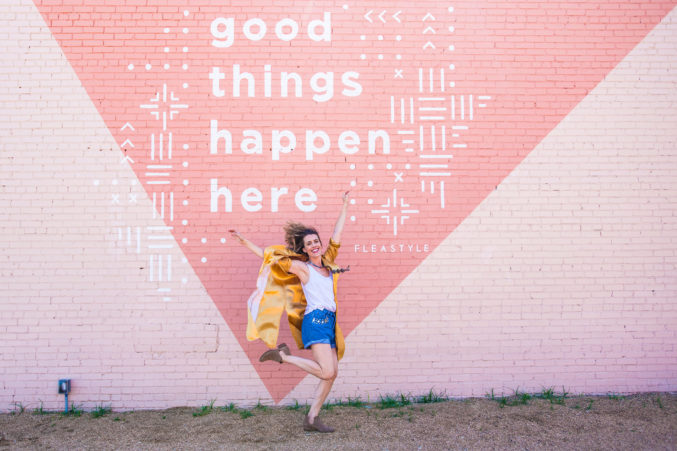 5 Wellness Events to Attend in Dallas This Month
Including one beautiful blend of self-care and "Game of Thrones."
Spring, dear readers, is now officially with us, as is the horrible onslaught of allergies it usually summons. As such, all these warm temperatures and airborne irritants may have you focusing more passionately than usual on the idea of feeling well. Here, we've rounded up a few self-care-centric activities designed to bring out your very best you. One even caters to any of you local "Game of Thrones" nerds (of which I am very much one). So without further ado…
Pink Pedi's "Game of Thrones" Bath Bombs
When: A limited time
What: The good people of Oak Cliff's Pink Pedi salon have come up with some "Game of Thrones"-inspired handmade bath bombs, so you can enjoy a non-toxic treatment and whatever all-natural scent represents the essence of a Whitewalker.
How Much: All Pink Pedi pedicures, which start at $48, include a bath bomb of your choosing.
When: Wednesday, April 10, at 6:30pm
What: Workout with One Lagree's Kat Volante at Outdoor Voices' stunning new NorthPark store, then follow up it up "wellness mocktails" with the Bumble team.
How Much: Free
When: Saturday, April 13, from 1-3pm
What: Therapy can come in many forms. This Saturday in Deep Ellum, you'll find it via acrylic paints, when artist Kandice Anderson leads attendees through mixing color and finding balance—in life and on the canvas.
How Much: $35
When: Saturday, April 13, from 6:30am to 2pm
What: The "mindful triathlon" (consisting of a 5K, yoga, and meditation) returns to the lawn at Reunion Tower, with aerial yoga, tarot readings, and healthy eats (if you find out what's in a "Wanderbowl," please let us know) in tow.
How Much: Starts at $30
When: Wednesday, April 17, from 5:30-7:30pm
What: If you've yet to become obsessed with Rose-Marie Swift, a makeup artist who's worked with the likes of Vogue, W, and Annie Lebovitz and the founder of organic makeup line RMS Beauty, prepare for the love affair to begin next week, when the beauty guru drops by Follain on Knox Street to teach a master class.
How Much: $30