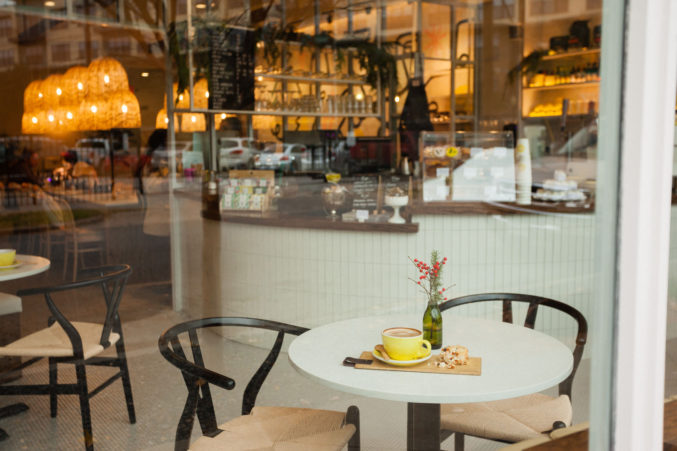 Verbena is the Perfect Place to Press Pause
The salon-slash-social house is a non-toxic dream.
Have you ever seen Chillhouse on Instagram? How about nail-salon-slash-mediation-studio Sundays, or Côte's Cali-cool, non-toxic studio?  The extremely pretty coastal salons occasionally find their way onto my feed, particularly Chillhouse, with its marble manicure stations, CBD-filled coffee shop, and all around good vibes. It's enough to make you a little envious of the New Yorkers who get to post up for a fresh polish and a lavender latte.
Fortunately, Dallas' Ashley Tran decided to visit all of the above, and plenty of other similar concepts in Los Angeles, New York, and even Calgary to gather inspiration for our own local haven of coffee, cocktails, and clean beauty. The result: Verbena Parlor and Social House, a clean-lined, cozy salon offering non-toxic mani/pedis fronted by a coffee shop, complete with prosecco, wine, coffee, beer, and a stunning custom espresso machine.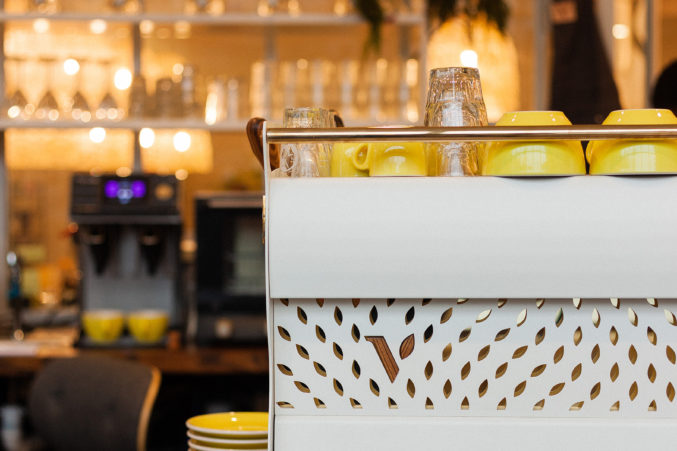 "For the past two years, I've been traveling to visit all the top salons to figure out what the best practices are," says Tran. Verbena uses medical-grade cleaning equipment, Zoya's natural nail polish, glass cuticle pushers (which are gentler on nail beds), and has installed a special fume system to keep fresh air circulating in.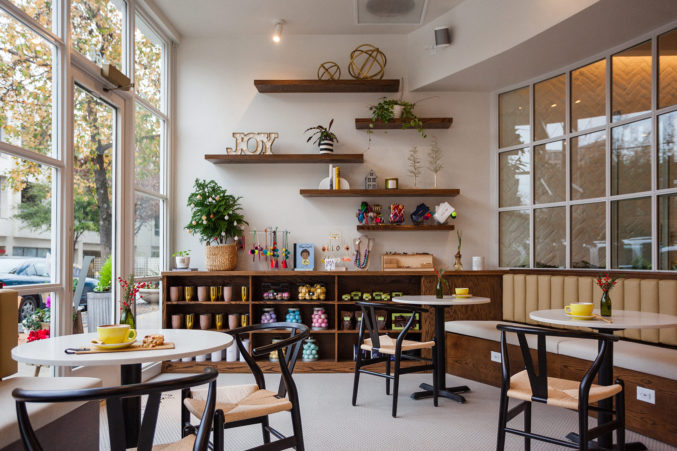 Tran, who has a background in business, and has volunteered with WiNGS Dallas for years mentoring female entrepreneurs, also wanted to be sure Verbena supported local businesses. Baked goods in the café are sent in daily from Commissary, pillows at every manicure and pedicure station were created by GAIA Empowered Women, and an abstract mural by Texas artist by Kian Mosharaf covers the back wall. Dallas-based Coevál Studio, which predominately designs for restaurants, worked with Tran for a year on branding and Verbena's interior.
But more than anything, atmosphere seems to be what's most important to Tran, who was inspired to create Verbena after struggling to find a good Dallas spot to catch up with girlfriends. I visited solo on a fairly quiet, cold Tuesday night, but the vibes were solid. I would absolutely stop by with a laptop and grab a chai latte or glass of prosecco. And I'm certain I'll feel a lot less envious the next time Chillhouse makes its way onto my feed.