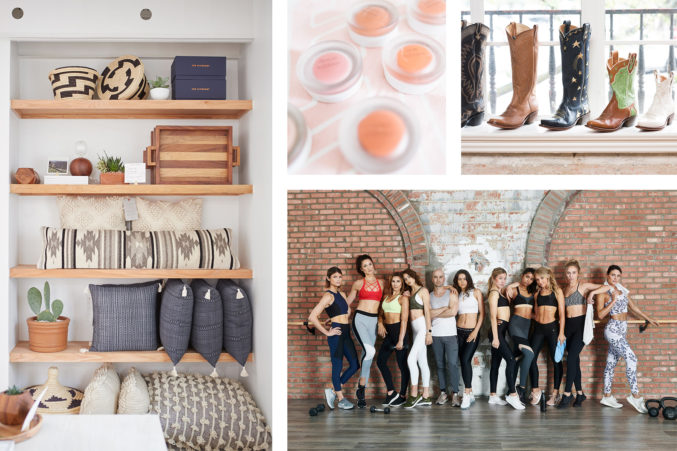 Introducing Our Newest Section, D Magazine Living
The best of Dallas style, beauty, and wellness, all in one place.
When I started at D Magazine almost four years ago, I was purely covering the home and garden realm. Not long after, probably due to a short staffing situation, someone asked if I could take on a few style and beauty stories. Then, in 2016, SoulCycle arrived in Dallas, and our former online editorial director asked if I would start paying attention to the boutique fitness scene. It has since become a thriving local industry.
So much has happened in Dallas over the four years I've started working at D, particular as it pertains to the categories I try my best to cover. Interior design continues to express its unique Dallas voice. In just one year, our city scored specialty beauty boutiques Follain, Credo, and Cos Bar in three very different neighborhoods, along with our own Dallas-based natural beauty retailer, The Greenway Shop. And as a new national or Dallas-based boutique fitness studio opens practically every month—that's Barry's Bootcamp, Rise Nation, and Class Studios in the past year alone—discovery tools such as StudioHop and ClassPass have become more important than ever for helping people hone in on their favorite workout.
It wasn't hard to find things to write about. In fact, it was impossible to cover it all. But despite our potential spottiness, we knew there was an audience: a reader who may care as much about the new SoulCycle-slash-HIIT class as a roundup of the best places to shop for houseplants, Elizabeth Chambers' in-flight skincare routine, or Dallas designer Daniel Mofor's impossibly stylish children. Placing those stories in three different channels—Home & Garden, Style Sheet, and Be Well—wasn't only unnecessary, it wasn't serving that reader.
So today, we launch "D Living," an insider's guide to the best of Dallas style, beauty, and wellness. Because politics, arts, and dining matter, but so do the small businesses, makeup artists, stylists, and the instructors who shape our city. Here, we'll do our best to keep you apprised of what you need to know. Visit soon, and please visit often. I'll do my best to make it worth your while. If you have feedback or questions, you can email me right here.