The State Fair of Texas has pulled on its boots and settled into Fair Park. The 133
rd
version of the nation's largest fair will hold court among the art deco buildings until Sunday, October 20. But even for veteran fairgoers, the event can be a bit overwhelming. We're here to help. Need to know where to find the six-ticket beers? Or the most creative fried foods in the country? Or maybe you want to know where to go for a reprieve from the crowds? Just scroll on down, folks.
And be sure to stop by our bracket
, where you can pick your favorite fair foods. (And check back often—we'll be updating this throughout the fair.
Last update: 10/18/19—last weekend edition!
)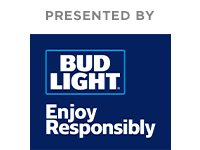 Know Before You Go
Time:
10 a.m. to 9 p.m. Sundays – Thursdays; 10 a.m. to 10 p.m. Fridays and Saturdays
Get There:
You can drive and find paid parking basically all around Fair Park. But you should really take DART. Fair Park Station drops you off right in front.
Head here to plan your trip
.
Tickets:
General admission is $18 for adults, $14 for kids. A season pass is $45. Buy online and save $1.50. You can also buy tickets on your DART GoPass app. Kroger is selling tickets for $16.50. Go after 5 p.m. (or any time Tuesdays) and bring a Dr Pepper can for half-off. Bring four cans of food for donation to the North Texas Food Bank for a $4 admission ticket.
Coupons:
It's the State Fair's form of currency for food, drinks, and rides. You get one ticket for .50 and can buy with cash or with a card at kiosks stationed around Fair Park. If you have any leftovers from years past, bring them—they're still good.
Pro Tip: 
You can bring a cooler to avoid spending your tickets on water and Cokes. It'll be searched, though, and outside alcohol is not allowed. Do with that what you will.
Still have questions? Head here.
Things to Do
The State Fair is jam-packed with activities. And most are included with your ticket, no coupons necessary. Let us help you figure out the ones worth your time. This is the final weekend of the fair, so you'll want to choose how you spend your time wisely.
Friday, Oct. 18
There's a
Pizza Cook-Off
in the Creative Arts Building from
9:30 a.m. to noon
. Also in the Creative Arts Building, a
Craft Demo on Quilting
starts at
10 a.m. and at 2 p.m. Sound Strike
, a rock band of five Marines, performs on the Dr Pepper Stage at
11 a.m., 1 p.m., 3:30 p.m., 5 p.m., and 7 p.m.
Green-minded singing group
Vocal Trash
is on the Coca-Cola Stage at
12 p.m., 1 p.m., 3 p.m., 4 p.m., and 5 p.m.Andrea Meyer of Bisous Bisous Patisserie
is having a cooking demo in the Celebrity Chef Kitchen at
11 a.m. 
Americana singer songwriter
Dan Johnson
performs on the Bud Light Stage at
12:30 p.m., 3 p.m., 5:30 p.m., and 8 p.m.
The Texas Monthly Stage presents another edition of
Uptown Jazz Dallas with Linny Nance & Network.
They'll play at
1:30 p.m., 3:30 p.m., 5:30 p.m., and 7:30 p.m.Shining Star
, a tribute to Earth, Wind, and Fire, boogies down on the Chevrolet Main Stage at
5:30 p.m. and 8:30 p.m. 
Saturday, Oct. 19
The North Texas Oldsmobile Club
will be gathering at the Classic Corral all day.
It's a busy day of dance performances in the Marine Corps Square:
Philippine Dance Company
is on at
11 a.m. and 6 p.m
.;
Grupo Juvenil de Ballet Folklórico Hispaño de Dallas
is on at
noon and 5 p.m
.;
Class Act Tap Company
is on at
1 p.m. and 3 p.m
.; and
Csárdás Hungarian Dancers
are on around
3 p.m. 
American Idol contestant
Trevor Douglas
sings on the Chevrolet Main Stage at
1 p.m. and 2 p.m. 
Modern soul-jazz duo
Peterson Brothers
jam on the Chevrolet Main Stage at
4 p.m. and 6 p.m.Unfaded Brass Band
is playing on the Bud Light Stage at
12:30 p.m., 3 p.m., 5:30 p.m., and 8 p.m.
Your second favorite '90s boy band
98 Degrees
plays on the Chevrolet Main Stage at
8:30 p.m.
Sunday, Oct. 20
Celebrate the last day of the fair like a true Texan! There's a
Cowboy Cooking Contest
and a "Let's Cowboy Up" costume contest in the Creative Arts Building at
10:30 a.m. 
The Marine Corps Square has performances by the
Zorya Ukrainian Dance Ensemble
at
11 a.m., El Patio Flamenco at 1 p.m., and Bandan Koro African Drum & Dance Ensemble at 5 p.m.
Harmonica player
Rob Roy Parnell
takes the Chevrolet Main Stage at
noon
.
The
U.S. Marine Corps Rock & Rol
l band performs on the Dr Pepper Stage at
1 p.m. 
There's a rooster crowing contest in the
Briscoe Carpenter Livestock Center at 1 p.m. 
Learn the basics of
origami at a Craft Demo
in the Creative Arts Building at
2 p.m.Grupo Folklórico Mexico Lindo
puts on a show in The Women's Museum at
2 p.m.
Country singer
Gary P. Nunn
serenades crowds at the Chevrolet Main Stage at
3 p.m. Straight Tequila Night
will keep the party going until the very end of the fair, with performances on the Bud Light Stage at
12:30 p.m., 3 p.m., 5:30 p.m., and 8 p.m.
These Happen Every Day.
Chevrolet Ride and Drive
allows qualified drivers to test drive brand new vehicles at the Chevrolet Park Plaza everyday from
10 a.m.
to
7 p.m.
Get some cash. Some ones. And at least three friends. Head to the Pan Am Arena, usually around 
11 a.m.
There are 
pig races here.
You have half an hour to bet with your friends. Fleece them.
Here are the times
.
Mike Valladao
, better known as
Farmer Mike
, is a highly skilled pumpkin carver from Half Moon Bay, California. He'll be making his signature, huge jack-o-lanterns from
10 a.m. to 6 p.m.
at the Errol McKoy Greenhouse on the Midway.
Want to learn about
livestock
? There are professional
guided tours of the barnyards
every 30 minutes daily. Tours leave from the
United AG & Turf Plaza.
See incredible
Chainsaw Carver Burt Fleming
at work as he turns plain sections of timber into incredible artworks, complete with owls, eagles, bears, and alligators. Shows are daily at
11 a.m., 1 p.m., 3 p.m., and 5 p.m.
at First Ave and MLK Blvd.
The
TX Stunt Jam
is a new addition to the State Fair. This BMX, skateboard, and scooter show features skilled riders from across the Lone Star State on a competition-style course in Chevrolet Park Plaza. Shows occur every hour-and-a-half
starting at 11 a.m. and ending at 5:30 p.m.
There's a show at
Bob Warr's Magic Chuck Wagon
every hour from
12 p.m. to 4 p.m.
at Howdy's Stage. Expect a comedy show with a lot of illusions.
Float away with the butterflies at the
Texas Discovery Garden's Rosine Smith Sammons Butterfly House
. There is a short informational talk followed by a butterfly release every day at noon.
The birds are back! After a six-year hiatus, the
World of Birds Show
is back with
Soar!
Dozens of incredible species from across the world will be fluffing their feathers and showing off as they fly above guests' heads. The show occurs daily at the Band Shell; see times
here
.
Musical ensemble
Vocal Trash
performs every day at
12 p.m., 1 p.m., 3 p.m., 4 p.m., and 5 p.m
. on the CocaCola Stage. There's an extra
6 p.m. show on Saturdays and Sundays.
The
All-Star Dog Stunt Show
is an adorable presentation of uniquely talented pups who jump rope, barrel race, juggle, and more. The dogs were all rescued from shelters and trained to be star performers. Shows are at
3 p.m., 4:30 p.m., and 6 p.m
. everyday at the Pan Am Arena.
Little Hands on the Farm
is an interactive exhibit for kids up to eight years old where they can learn how food makes the journey from farm to table. The mini farm is located inside Home on the Range at the Fair Park Coliseum.
Open daily from 10 a.m. to 9 p.m.
The State Fair and the Dallas Historical Society look back on the legacy of film in the Lone Star State with
Texas Cinema
, an exhibition of historical objects and media elements in the Hall of State's Great Hall. They've also partnered with Dallas International Film Festival to have screenings at the Hill Auditorium all day, everyday. The Hall of State is open from
10 a.m. to 7 p.m.
Mundo Latino presents
Casa de Chocolate, A Sweet Indulgent Affair
, at the Women's Museum in Fair Park. The exhibit explores the history of chocolate, and includes demos, classes, and tastings.
Open daily from 10 a.m. to 8 p.m.
Dallas-area photographer Kevin Brown has been capturing the magic of the State Fair of Texas for 16 years. See a selection of his most exciting shots from Fair Park at
Fair Focus: The Photography of Kevin Brown
at the Briscoe Carpenter Livestock Center daily from
10 a.m. to 10 p.m.
With the massive popularity of pop-up exhibitions in Dallas, it only makes sense that the State Fair is getting on board with the trend.
The Leonhardt Lagoon has transformed into a photo walk called Contain Yourself(ie)
. Ten shipping containers have been painted by Texas artists for the perfect photo op.
It's open daily during fair hours.
Need A Break? Head to One of These.
The State Fair has taken over Fair Park, but there are still plenty of things to do that will get you away from the sensory overload and out of the heat. Some, like the Children's Aquarium and Texas Discovery Gardens, are year-round gems that are often overlooked. But there are special exhibits, like the Kinsey Family's African American Art and History Collection, which you can see at the African American Museum. That's the largest collection of African American art in the world. You can see 85 hand-crafted marionettes at ¡Fiestas de Marionetas! and photographer Kevin Brown's exhibit of State Fair photographs.
Head here to see all of your options.
Things to Eat
Food critic Eve Hill-Agnus is here to help guide you beyond the Fletcher's Corny Dogs. If you want a rundown of the Big Tex Choice Awards finalists, head here. You can find all the new foods and where to find them right here. And be sure to head here to pick your favorite fair foods.
We all know State Fair food is an extravaganza of ungodly and decadent treats that will raise your cholesterol, clog your arteries, and make you very happy—tickled pink, in fact, or golden-brown or sugar-coated.
I tend to stay away from the Fair's fare. (My job already does more than enough damage.) But when asked to list "five things that you would actually eat," meaning I, as dining critic, had to say I rolled up my sleeves. I found that things got interesting.
Here are the foods I'd track down and nibble, if not gorge on.
Fla'Mango Tango
Catherine Downes described this sweet as "a creamy mango pastry … fried and drizzled with a citrus glaze. It's topped with whipped cream and served with a side of strawberry-mango sorbet." I do like sorbet. And while the fried Danish-looking thing looks, well, fried, the flamingo stuck in like a paper umbrella in a cocktail is classy. In a State Fair in Miami kind of way.
Eat it: At Ranchero Deep Fried Love or Ranchero Norteno, Tower Building Food Court or Lone Star Boulevard near the Hall of State. 
Southern Fried Chicken Fettuccine Alfredo Ball
Call me a snob, but I like anything with veggies. And more than one spear of asparagus? That counts as veggies. The ball may be deep-fried and come smothered in cheesy sauce (homemade, let us note), but a vegetable is a vegetable. And those herbs? Bonus points. The lemon-pepper crust on the asparagus spears and the toasted garlic Parmesan baguette put it over the top. I mean,
baguette
.
Eat it: At Scrumbscious Pieshakes, located to the east of Big Tex, by Fernie's Skyway Porch.
Deep Fried Chicken Cordon Bleu Stuffed Waffles
I've been to Red Rooster, Marcus Samuelsson's ode to Southern comfort food that's located in Harlem, and I've had the waffles there, which are not stuffed, but apple-cider-treated and crowned with the fried chicken for which
he gave his recipe to GQ
. And while this may not be those waffles—surely, they are not those waffles—to stuff waffles not with Nutella, but with something that itself is stuffed (cordon bleu) is a feat of audacity worth noting. In line with delightful absurdities like turducken and anything served on a 16
th
-century banquet table.
Eat it: At Scrumbscious Pieshakes, located to the east of Big Tex, by Fernie's Skyway Porch.
Champagne Jell-O Hot Shot
Because I dig the mash-up of high and low-brow. And because I'd be curious to see if it sparkles or tingles.
Eat it: At Bailey's Deli, Inside the Food Pavilion.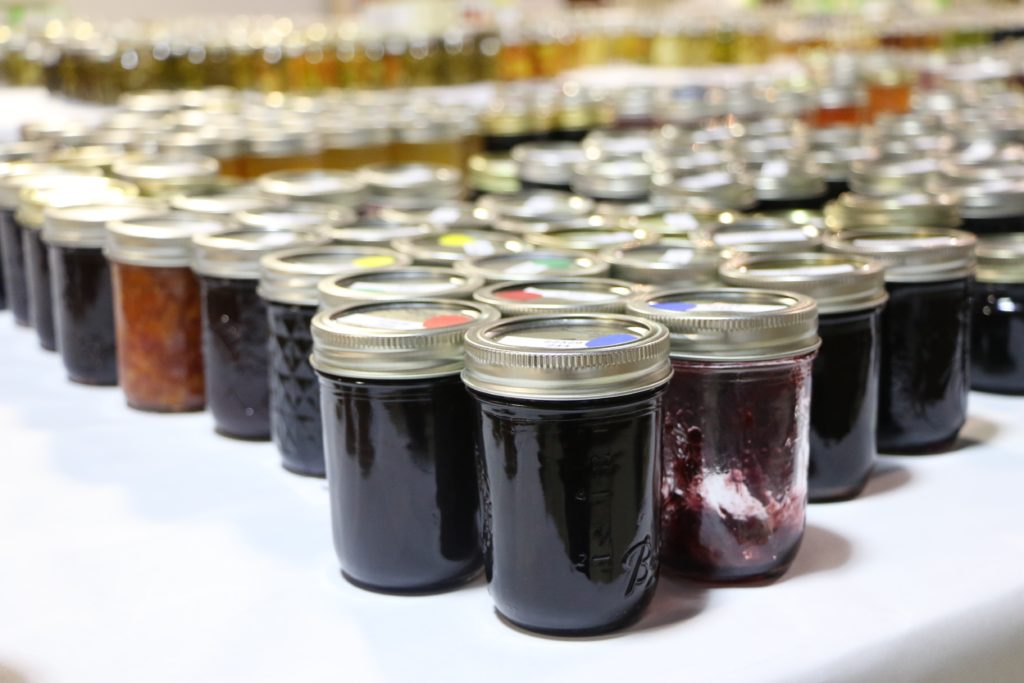 Don't Miss the Canning Competition
If you've ever stopped to visit the butter sculpture at the State Fair of Texas, you've probably walked right past the canning wall in the Creative Arts Building. The colorful rows of jars contain a wide range of preserved treasures: vegetables, fruits, jellies, jams, marmalades, relishes, pickles, and fruit butters. We talked to three blue-ribbon winners to find out how they have managed to out-can the competition.
Read that here
.
Fair Classics
Because Chicken Fried Lobster is never going to stand the test of time. And you can find them nearly anywhere.
An Ode to a Corny Dog
Corn dogs, like chicken fried steak, are a once-a-year gorge for me. You want to make sure the one you get is the best. So I wait for the fair, when I can scarf down a Fletcher's. I douse mine in mustard and maybe a tiny dollop of ketchup. These things are better fried, when the hot dog is practically bubbling-hot, your mouth only calmed by the cold condiments you slathered on top. There's a reason this is a staple, and the fried beer isn't. And it's perfect for walking; you can even hold a beer in your other hand. Just don't get photographed wolfing one down. —
Matt Goodman
Nachos Are Better When the Chips Are Texas-Shaped
Fight through the greasy haze of fry oil that fills the Tower Building and head toward the back. There, you'll find Hast Texas Nachos. Order a small Nachos Grande. It's large enough to serve two people. Served on two white Styrofoam plates to support the weight, the nachos come heaped with refried beans, molten yellow cheese, red salsa, pickled jalapeños, sour cream, and guacamole. Oh, and the chips? They're the shape of Texas, naturally. The whole dish arrives with a Texas flag on a toothpick perched on top. It's comfort food built to last. — 
Doyle Rader
The Texas Fried Frito Pie, the Only Big Tex Winner That Matters
Abel Gonzales, you know, all the power to him. (He's the guy who fried butter.) He figured out the PR and that's a serious thing. And it became a big deal. But I was just personally offended and pissed off that fried butter would get so much national attention and make that guy so much money. What fair staple, what regular fair food has not been deep-fried? Eventually it came to me: Frito pie. Up North, they call it a walking taco. It's the Frito Scoop, one of the big ones. You take a spoonful of chili and cheese and pre-mix it. You put it in the Scoop. You put another Scoop on top of it, you dip it in tempura batter, and you deep-fry it. It's a two-bite popper. And it was delicious. — 
Mike Thomas, the founder of the Texas Fried Frito Pie. Read the story about his experience here.
Funnel Cake As Family
My mother's foremothers were Pennsylvania Dutch, so I like to think of funnel cake as being in my blood. There is an art to both their creation and consumption. The best ones are like lace, with even strands intertwining to maximize the fried surface area and pockets to hold powdered sugar. The trick is to share. You'll need to alternately hold the paper plate and tear off chunks of dough, shaking off excess sugar from the soft middle bits and dipping the bare, crispy edges in the residue. Just make sure you're the last one holding the plate. There's buried treasure under those last drifts of mostly trampled snow. — Kathy Wise
Things to Drink
There are so many beers to choose from at the State Fair of Texas. Here, look. And while we'd happily guzzle each of these down — particularly after a funnel cake or corny dog — we thought it'd be helpful to call out a select few. Looking for something light? Hoppy? Weird? Or just plain cheap? We got you covered.
The 6-Ticket Beers
First thing's first, the price of your domestics will likely vary across the park. Don't use more than six coupons, or $3. Head to the Beer Barn in Cotton Bowl Plaza or to the Midway to get the best deal in the park. Usually, these include all domestics plus Shiner.
On the Lighter Side
Deep Ellum Dallas Blonde: State Fair Wine Garden, Magnolia Beer Garden
Revolver Blood & Honey: State Fair Wine Garden, Magnolia Beer Garden, Bluebonnet Draft Trailer
Bitter Sisters Brewery's Busy Body Blonde Lager: State Fair Wine Garden
Community Witbier: Magnolia Beer Garden
Hoppy
Karbach Light Circus Hazy IPA: State Fair Wine Garden
Real Ale Moon Walk Brut IPA: State Fair Wine Garden
Deep Ellum IPA: Magnolia Beer Garden
The Weird, Fair-Only Beers
Tupps Cotton Candy Shandy: State Fair Wine Garden, Bluebonnet Street Stand, Bluebonnet Porch Bar
Community Funnel Cake Ale: Magnolia Beer Garden
Martin House Best Maid Sour Pickle Beer: Magnolia Beer Garden
Revolver Corn Dog Ale: Bluebonnet Porch Bar
Rides
Just as the 133-year-old State Fair of Texas wouldn't be what it is without Fletcher's Corny Dogs, pig races, and the butter sculpture, its giant Texas-sized collection of rides called the Midway is essential to the ultimate fair experience. You can fly through the air on Sling Shot, spin 'til you're dizzy on Storm, defy gravity on Starship, or cool off on Log Flume. All you need are some coupons and a penchant for adrenaline rushes.
Of the more than 70 rides in the Midway, 45 are major ones. These include the iconic 212-foot Texas Star Ferris wheel opened in 1985, the historic Dentzel Carousel, and the soaring 500-foot Top o' Texas Tower. There are 27 rides in the Kidway, like ChooChoo Express and Monkey Maze. The Midway also houses three shows, including an oddity exhibit, plus endless games including the ring toss.
Most rides require 10 to 12 coupons, with each coupon costing $.50. You can purchase them at various booths around the fair. The Midway runs from Big Tex southeast to Gate 9 on Pennsylvania Avenue.
Here are five you don't want to miss. For details on the others, head here.
Swings
Midway – west
12 coupons
This ride didn't have a formal name on it, but everyone knows what the swings are. It is a classic fair attraction and is fun for everyone.
Texas Skyway
Midway – southwest, by Big Tex
14 coupons (one way)
Sitting in the Skyway car was a nice respite from the turbulence on the ground. It was more transportation than ride, but I recommend it if you feel ill from spinning. A solid view and experience for fair first-timers.
Texas Star
Midway – southwest
20 coupons
The Fair wouldn't be what it is without its most recognized feature – the Texas Star. It requires a healthy dose of coupons, but I think everyone should ride it once for the skyline view and the nostalgia. After that, the long line isn't worth it.
Top o' Texas Tower
Midway – south
14 coupons
I had never gone up the tower before and wondered why not after I set foot in the gloriously air-conditioned cabin. It spun slowly as it went up and then down, providing killer 360-degree views of the city. If nothing else, it was a lovely break from the heat.
Skyscraper
Midway – south
70 coupons
I was feeling a little better and decided to launch myself 165 feet in the air because I love heights and apparently lack common sense. It was probably not the best idea considering my state at the time, but in spite of that I had a blast. It costs a bundle, so I recommend doing this once every few years.
History
Before you go, spend some time learning about the fair's history.
The State Fair of Texas has long embodied many of the civic and social paradoxes that define Dallas. It is the ultimate celebration of Texas culture, tradition, food, and kitsch—the place where all the iconic stuff of Texas life, from football to cattle to music to truck sales, come together. But over the years it has also been the setting of protest, confrontation, shrewd haggling, political struggle, and social progress.
Learn all about it
.