Let's put this simply: FC Dallas team has been the definition of entertainingly mediocre. With eight wins, nine losses, and a negative-one goal differential, they are as close to a .500 team as any in MLS this season. But what the team has lacked in performance, they have made up for with unpredictability. This is the most entertaining 10th-place team you'll ever watch.
FC Dallas has not won, lost, or drawn three consecutive matches this year, which is what one might expect for a team hovering around the middle of the pack. But how they have maintained their middling record has been frustratingly sporadic. Take June, for instance. Between May 31 and July 1, FC Dallas lost to two of the worst teams in the Western Conference: Sporting KC and Portland. During that same run, they scored shutout victories over reigning MLS champs LAFC and the best team in the Western Conference this year, St. Louis City FC.
Mystery box soccer can be fun—to a point. More often, it's maddening. FCD shows flashes of being able to compete with the best teams in the league, and then those flashes disappear when the team melts down against basement dwellers.
The game that epitomized all of this—the highs and lows, the brilliance and incompetence—was the mega-hyped Leagues Cup match against Lionel Messi and Inter Miami CF. At first, it looked like Messi would run rampant, the way he has against pretty much everyone since joining MLS, when he placed a first-time shot in the bottom corner after just six minutes of play.
My heart sank. FC Dallas' defense has been stingy this year thanks to the addition of center back Sebastien Ibeagha plus Maarten Paes emerging as one of the league's half-dozen or so best keepers. They're tied for the fourth-best defense in the league in terms of goal differential. But despite employing Jesus Ferreira along with a trio of exciting wingers, they have scored just 25 goals in MLS, tied for fifth-worst in the league. (There's that inconsistency again.)
So, you could excuse me for thinking there was no chance of a comeback. Instead, Alan Velasco, and Bernard Kamungo (who has been on a tear of scoring goals, assisting goals, and drawing penalties since I profiled him … just saying) all scored to give Dallas a comfortable lead. And when Miami scored again, FC Dallas earned an own goal (after Ferreira missed a breakaway) and held a 4-2 lead with 10 minutes to go. Here they were, in front of the hottest crowd and most scrutiny they'll face all season, rising to the occasion.
That's when the chaos struck again.
Left-back Marco Farfan buried a well-placed Messi free kick in the back of his own net like he was Luis Suarez back at Barcelona, followed by Messi giving everyone the moment they waited for when he scored a free kick of his own in the 85th minute to level the score. Overtime. Penalties. And, ultimately, another loss. Another wasted opportunity after flashes of brilliance. (Even if it was a hell of a spectacle.)
So, why is this happening? Start with overreliance on Ferreira. His 10 goals are tied for sixth league-wide, but if the 22-year-old has an off night, goals are difficult to come by. FC Dallas' second-leading scorer is Kamungo, whose incredible journey to professional soccer and exciting talent doesn't trump the fact that he's still raw, having played only 340 minutes this year and scored three goals. It hasn't helped that Paul Arriola hasn't played more than 31 minutes in a game since May and has zero goals this year. Or that Jader Obrian and Alan Velasco continue to show flashes but only have two goals each while playing nearly every match this year. That group has been every bit as frustrating as the defense is outstanding, which makes it easy to see how the highs and lows average out to such an uninspiring middle ground.
Where does that leave them when they resume MLS play on Saturday against Austin FC? With just seven points separating second place and 10th in the West, the season is still up for grabs. And thanks to a game in hand, a win on Saturday catapults FCD into sixth place—back in the playoffs and, perhaps just as crucially, ahead of Austin and fellow in-state rivals Houston Dynamo. The team acted with appropriate urgency during the midseason transfer window, signing former Real Madrid midfielder and 2014 Champions League winner Asier Illarramendi, who has spent the last nine years helping establish Real Sociedad as one of the most successful small-budget clubs in Spain.
Illarramendi has three caps for the full Spanish national team along with nearly 300 appearances in La Liga, and will bring experience and technique to FC Dallas' midfield. Ideally, he can organize the team and unlock defenses as a deep-lying passer to spring Ferreira, Kamungo, Arriola, and the gang into quick attacks, which may at last unlock more scoring opportunities.
The club also picked up Canadian international and former Toronto FC holding midfielder Liam Fraser from a second-division Belgian side as well as Ghanaian international Eugene Ansah, an explosive if raw talent who spent the last few years in the Israeli Premier League. Neither will be depended on like Illarramendi, but they should provide athleticism and cover as the summer heat continues to wear on the players.
With 11 matches remaining, FC Dallas' playoff hopes hinge on giving Ferreira some help up top. And if the recent matches are any indicator, things may be coming together at just the right time. Midfielder Sebastian Lletget scored and notched two assists in four Leagues Cup games, while Kamungo has three goals, two assists, and a drawn penalty in his last five games. Meanwhile, Arriola's health continues to improve, and a certain Spanish international is about to drop into the midfield. The talent is there for this to come together.
Of course, Illarramendi notwithstanding, the talent has been there for this team to keep on sputtering, too. It's nearly impossible to predict what will come next: a first-round home playoff game is as likely as missing the playoffs altogether. You'd prefer to see consistent, winning soccer. But short of that, at least the letdowns will be interesting.
Get the ItList Newsletter
Be the first to know about Dallas' best events, contests, giveaways, and happenings each month.
Author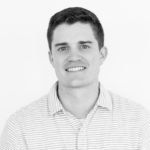 Will is the senior editor for D CEO magazine and the editor of D CEO Healthcare. He's written about healthcare…