"General manager" is among the vaguest titles a person can hold in sports. It's a catch-all term for overall responsibility, and while it's fair to assume the particulars include team building and roster construction, pinning down a NHL GM's true job can be a fool's errand. In Jim Nill's case, there are the nuts and bolts of his job, and the mandate that informs them. 
The Stars have reached the playoffs in six of Nill's 10 seasons in Dallas. They've won 44 combined playoff games during that span, tied for fifth-best in the NHL. In 2020, they were within two games of winning the Stanley Cup. On an individual level, Nill just took home the Jim Gregory Award—the NHL's GM of the Year award, as voted on by his peers—at the NHL Draft in June.
Nill's work in Dallas was rewarded Monday with a somewhat surprising two-year contract extension that will take him through the end of the 2025-26 season. All it took was the flick of a penstroke to transform the 65-year-old from a potential lame duck into one of the NHL's most secure in his role, as he's now the NHL's fourth-most tenured active GM and the longest-serving GM in franchise history. That carries extra weight in a world where 16 of the 32 NHL teams have changed GMs at least once since Jan. 1, 2020.
"There have been some highs and lows, but I'm proud of what we've done and what the people have done in Dallas," Nill tells D Magazine. "You hope you continuously move things in the right direction, that you are always improving the team, everything I've done has been with that ideal."
But doing that job in Dallas is bigger than its high points. It's even bigger than chasing a championship. Nill has survived, and thrived, with the Stars because of the ballast he's delivered to the organization.
Yes, winning a Stanley Cup would be nice. But unlike many of his counterparts in the sport, Nill's job isn't to take the Stars to the top of hockey by any means necessary. The real aim is it's to build a consistently relevant roster that impresses Tom Gaglardi. The Stars owner isn't like Jerry Jones or even Mark Cuban in terms of day-to-day involvement in shaping the roster, but he is a fanatic with a voice, and that voice can sometimes overpower others within the organization. 
Geographically, Nill views the Stars as a team that cannot and would not be able to sustain a rebuild. A Chicago Blackhawks-style tank for Connor Bedard? An eight-year playoff hiatus like that of the Detroit Red Wings? It wouldn't fly in Dallas as hockey fights to always remain relevant in a crowded Southern market. The average North Texas sports fan simply wants to root for the Stars in a playoff race, and it's Nill's job to deliver what they're after.
"You have to think about those things in this market, you have to move window to window," Nill says. "It can't be 'Stanley Cup or bust' every year, but you have to have a playoff window every year. That's been my thinking since Day 1. We came in, we could have rebuilt, been bad, torn it down. Instead, we built a new core with Tyler Seguin and Jason Spezza around Jamie Benn. No matter what you think about them, they helped build a first core.
"John Klingberg and Alex Goligoski were part of a core. We needed some luck when things started to turn down, and we got that with the draft [in 2017] with Miro Heiskanen, Jason Robertson, and Jake Oettinger. It started a new core that we are in now, but in between we needed the Alexander Radulovs and Ben Bishops and now Joe Pavelskis to get there.
"Every move I've made is with that mindset. Have I made some mistakes? Of course, we all have. But I think we've consistently done a good job keeping the present and future in mind."
Nill is in the information business. He's heard and seen fan reaction and media discourse about his moves in the past. He'll likely read this column. But none of that impacts his process or his mindset. He remains about as even-keeled as one could be, even when being asked multiple times about buyouts or pestered by the author of this column. 
"I feel like we've been active—one of the more active teams at times—but there are times I know people outside will think I haven't done enough, that I needed to do more," Nill says. "I get that. There are also reasons for that—that it wasn't time, patience was needed, or some other reason. But I will say I've always thought each day about how I make the Dallas Stars better for the short- and long-term future."
That's one of the conversations Nill had with Gaglardi when they worked out a new contract. Nill was adamant about setting things up properly for the next general manager, whoever that may be and whenever that person takes over.
Which brings up a natural question. As NHL front offices have evolved, it's becoming common for teams to eventually promote a successful general manager to a more senior position, President of Hockey Operations, to open up the GM role for a fresher face. That's the route the Colorado Avalanche and Vegas Golden Knights took to winning the previous two Stanley Cups. Speculation follows that Dallas will one day follow suit.
So while Nill's deal runs through the end of the 2025-26 season, will he even be the GM for that season? Could there be a space where he's still calling the shots but in a more senior role as a different GM helps carry on what he's built?
"Tom and I have had conversations that cover things like that, and while that's not happening right now, if something like that would be the best move for the Stars, I'd be happy to do it," Nill says. "I'm really open to doing what's best for this franchise so long-term it's in good hands."
That thinking, that ethos, is why Nill has had success. It's why he will continue to have success on his and Gaglardi's terms, as the Stars enter what should be a long window of relevance as one of hockey's better teams. It's not the "general manager" title that matters. It's the mindset behind it. And Nill's just got a very lucrative endorsement.
Get the ItList Newsletter
Be the first to know about Dallas' best events, contests, giveaways, and happenings each month.
Author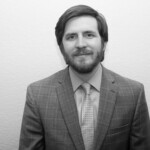 Sean Shapiro covers the Stars for StrongSide. He is a national NHL reporter and writer who previously covered the Dallas…