When I hopped onto a Zoom call with nine members of the Neil family to discuss their ownership of a new professional women's soccer team in North Texas, I was overwhelmed by the number of boxes on the screen in front of me. How could this many people related to one another credibly have a role in the operation?
Then I dug into the résumés. And the longer the conversation progressed, the more it felt as though all these Neils have been preparing their entire lives for the moment they own a soccer team. And now they do.
Jim Neil founded a successful real estate investment Churchill Capital Company and raised four children with his wife, Jean. They coached and managed youth and high school sports teams and cheered in the stands as several played college athletics. Son Trip Neil is the director of the USA Deaf Soccer Association and a partner at Churchill. He met his wife, Whitney, while playing soccer at Johns Hopkins University, where she played basketball. Whitney is a current vice president with the Dallas Mavericks and has held business roles with the NBA and WNBA.
Daughter Dori Araiza is the CEO of her own media company and grew up playing soccer for Ursuline. Her husband, Jesus Araiza, is the CEO of a commercial real estate company and a former Jesuit soccer player. Son Charlie Neil was a two-sport athlete at Yale, playing baseball and soccer, and has had business roles with the Texas Rangers and Major League Baseball while founding his own sports investment company.
Finally, daughter Jenny Glenn played college soccer at Rhodes College and is an associate director at Churchill. Her husband, David Glenn, played college tennis and is a vice president at RREAF Holdings.
It's a seemingly ideal blend of athletic background, financial savvy, pro sports experience, and, perhaps most important of all, familiarity and trust. So it only follows that while Charlie and Trip took the lead in securing the team's membership in the newly created USL Super League, the family intends to pool their collection of skills and experience to run the club together. "It has been a long-term family dream to be involved in sports ownership," Trip says.
The dream came true via the United Soccer League, a professional and amateur soccer league with men's and women's divisions dating back to 1986. In May, United Soccer announced it would launch a first-division women's soccer called the USL Super League, which will begin play in 2024 with eight inaugural teams. The Neils will own the Dallas-Fort Worth franchise.
USL Super League will break tradition with past American soccer leagues in that its season will run parallel to those of international soccer teams, allowing it to align with the international transfer windows. It will also feature a more direct youth-to-professional pathway similar to European and Major League Soccer teams, uniting youth and professional ranks to serve as a pipeline. With more women's youth soccer players than any other American soccer region in the country, North Texas made for an ideal market.
The Neils' journey to team ownership was hardly straightforward. In 2021, the family began to look into starting a Dallas franchise in the National Women's Soccer League, a top-tier women's professional league founded in 2012. It was at a time when NWSL expansion teams typically joined for less than $5 million in expansion fees. But valuations have skyrocketed over the past two years. When San Francisco launched an NWSL franchise for a record expansion fee of $53.5 million earlier this year, the Neil family knew it was financially out of reach to join the league.
But all was not lost. When the USL began seeking applications, the family took its existing NWSL business plan and adapted it to the new USL Super League's requirements.
"As we engaged with USL, they made it clear that DFW was a market they wanted to be a part of," Charlie Neil says. "The strength of the sport locally, the business and population growth, and the sports culture were an advantage."
Things came together quickly, which is why details like a home stadium and team name have yet to be announced. North Texas will join Charlotte, Phoenix, Tampa Bay, Washington, D.C., and other cities for the league's first season in 2024.
"It has been encouraging to see the amount and quality of people that have reached out—it has been long overdue," Jim Neil says. "The DFW market has been wanting something like this."
The USL Super League will be launching into what has often been tumultuous waters for women's professional soccer. With four World Cups and four Olympic gold medals to its name, the United States has a strong claim toward being the best women's national team in the world. Yet the game has long struggled to find a foothold and financial sustainability on a professional level. Since the first pro leagues launched in the 1990s, there have been several top-tier leagues, including the Women's United Soccer League, Women's Premier Soccer League, Women's Professional Soccer, and the National Women's Soccer League. Only the NWSL is still in existence, which makes it an open question of whether a second league can coexist and thrive.
But the USL is intent on finding out, and it has firepower behind it. According to a press release, the Super League is partnering with global experiences company Legends, whose clients include FC Barcelona and Liverpool F.C. Consulting firm Octagon will handle the league's media rights. Closer to home, Trip noted that the Neil boys and Hunt family (which owns FC Dallas) are friends through the St. Mark's School of Texas alumni network. "The Hunts are excited about having a professional women's team," he says. "They are a supporter of what we are doing."
"Our aim is to make the USL Super League globally recognized and admired for its financial stability, operational excellence, community building, and high-level competition," says USL CEO Alec Papadakis in the release. "The USL Super League will sit at the top of our women's pyramid with strong ownership groups, modern stadiums, and passionate fans that will deliver immediate viability and long-term sustainability."
The Neils feel like the league can build on the momentum leading to the 2026 World Cup, where Dallas will be a host city. "Women's sport is maturing rapidly, and DFW is probably the best metro area in the world to start an enterprise like this due to the tremendous economic growth and migration," Jim says. "Dallas is one of the best sports cities in the world."
It isn't clear exactly what role each family member will have with the as-yet-unnamed club. "We are the board of directors," Jim says, before adding that roles like general manager and president of business, among others, "will likely be some people on this screen and others." One thing they do know is failure is not an option. "At our rehearsal dinner, we read the top 10 rules to be in the Neil family, and one was that 'No' is not an answer," says Whitney, recalling her wedding to Trip. "I've never met another family more committed to each other and winning."
So expect the Neils, who all live within a few miles of each other, to be making plans over their weekly Sunday family dinners. They've got a year to get North Texas ready for its seat at the women's soccer table.
Get the ItList Newsletter
Be the first to know about Dallas' best events, contests, giveaways, and happenings each month.
Author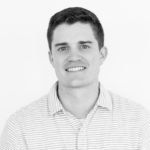 Will is the senior editor for D CEO magazine and the editor of D CEO Healthcare. He's written about healthcare…