There's an ideal role for Ryan Suter on the Dallas Stars next season.
It's on the third pair, killing penalties, playing 16 minutes a night, and elevating in the lineup when injury or play of other players necessitates it.
That's where he belongs now, at age 38. Miro Heiskanen is the alpha on the Dallas defense, and the postseason showed Thomas Harley is ready to run as the Stars' No. 2 defenseman, either on a pair with Heiskanen or anchoring his own top-four unit. Nils Lundkvist, whom the Stars spent a first-round pick on last summer, has to hit the accelerator on his learning curve. While it was the right decision this postseason, Lundkvist serving as a healthy scratch in the 2024 playoffs would be inexcusable. The Stars need to give him the space to let him grow and make mistakes.
Suter doesn't have to disrupt any of that. In fact, Suter playing as much as he did in the playoffs was vital to the Stars' success, even with that egregious turnover in Game 2 against Vegas. He'll never be your favorite Star, but Dallas needed Suter's play to reach the Western Conference Final. He can still make this team better in the right context.
But can and will are very different things.
Suter could be repositioned. He can start near the top of the lineup, then slide down as the year progresses. It would be smart usage of a player who can help cover up some early-season mistakes, then relinquish ice time as needed.
But that won't happen. This isn't a video game, where you can plug and play. It's a human sport, where emotion and loyalty in-season are going to get in the way. And Jim Nill is loyal—sometimes to a fault. Meanwhile, Suter is one of Pete DeBoer's favorite players. In theory, it's fine to lay out a plan for Suter's ice-time adjustment. But when the game is close and a coach is trying to win, he'll trust his favorites, even if the same players he believes in most can sometimes let him down hardest.
All of that is why Nill must make the difficult decision to buy out Suter's contract when the window opens 48 hours after the Stanley Cup Final ends. It would be the second time Suter has been bought out, and it would make Suter a potential NHL first: collecting buyout checks from two NHL franchises, Minnesota and Dallas, at the same time.
During his season-ending media availability, Nill said that, at this point, he had "no plans right now" for any buyouts. I trust that sentiment; I really do. But the answer left some wiggle room for Nill to go against that thought, similar to the way he changed his mind to buy out Valeri Nichushkin in 2019 when it became clear the move would be needed to sign Joe Pavelski.
Buying out Suter wouldn't open the door for a Pavelski-like signing. Instead, it would be the proper addition by subtraction. DeBoer can't play the overly trusted veteran defenseman—and jeopardize the development of younger players, and water down the team's power-play, and potentially hamper the Stars in critical late-game situations—if Suter isn't on the roster. It would make Dallas a worse team in Game 1 of the regular season but a better team by Game 82 and beyond.
For proof of concept, the Stars should look at what happened with John Klingberg a year ago. Dallas wanted to re-sign the defender, but their financial goals didn't align, leaving Nill to let Klingberg walk in free agency.
Miro Heiskanen responded by seizing the opportunity on the first power-play unit. His points jumped from 36 to 73, and the Stars were a better team because an obstacle was removed for a younger player to take a crucial step forward.
The stakes are lower here. Suter isn't as good as Klingberg, and neither Harley nor Lundkvist is a potential superstar like Heiskanen. But Suter is currently limiting Harley's chances to be a bona fide No. 2. He's limiting both Harley and Lundkvist's chances at running a power play. The veteran's unwillingness to play on his weak side even limits how the Stars can use Heiskanen, too. 
From a financial perspective, Suter's buyout would also be a smart piece of business. Because it isn't frontloaded like most veteran contracts, it almost makes more sense to buy it out than try to eat a larger salary cap hit the next two seasons. Dallas would save $2.86 million against the cap each of the next two seasons with a Suter buyout, while they'd lose $1.43 against the cap during the '25-'26 and '26-'27 seasons. Next season, the NHL salary cap is only expected to go up around $1 million, but many teams and agents are expecting a large cap increase in 2025.
Add it up, and it makes too much sense to not buy Suter's contract out, even if the Stars don't use that cap space to bring in another defender from a weak free-agency class. One of the reasons Suter picked Dallas in free agency in the summer of 2021 was because the Stars were the only team willing to give him a fourth year on his contract. In other words, the market indicated he was a two or three-year player at best. We're now at the midway point of that contract, and while Suter still has something to give, it isn't enough to justify all the things he could take. It's time for the Stars to realize the rest of the market was right.
Get the ItList Newsletter
Be the first to know about Dallas' best events, contests, giveaways, and happenings each month.
Author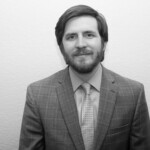 Sean Shapiro covers the Stars for StrongSide. He is a national NHL reporter and writer who previously covered the Dallas…