The playoffs are complicated. Each series is its own story, and each game is its own chapter encompassing a dozen moments and plot points. But the playoffs can also be simple. Each of those moments, those plot points, falls into one of two buckets: the things we observe and the emotions they inspire within us. That's what we're here to talk about.
What We Saw
For the second time in three years, the Dallas Stars are going to the Western Conference Finals. Pete DeBoer, who has an iron stomach for these games, ensured that Dallas was well prepared in its 2-1 win over the Seattle Kraken. Despite the low-scoring nature of the game, there were a ton of swings. But the Stars were never phased by the pressure.
There's a lot that Stars fans will find reassuring. Roope Hintz might have more kicks at the can—or Cup, in this case—than Joe Pavelski, but he's playing with equal desperation. Jason Robertson may not have scored, but this was the first game where he didn't seem to struggle creating chances. Colin Miller coming in for Jani Hakanpaa injected that necessary extra speed Dallas needed to break out of the zone. Jake Oettinger wasn't elite in this series, but he remains elite at redeeming himself after tough losses.
Most important, Dallas overcame Seattle's strategy. It's easy for fans to get lost in what their favorite teams do right, either because they give less credit to the opponents, or because they're not interested in what they do to begin with. But the Kraken were the league's best goal-scoring team at even strength in the regular season, and the Stars scored 20 even-strength goals to Seattle's 19. Teams rarely get to claim victory over two diametrically opposed strategies in back-to-back playoff rounds. Yet Dallas went from defeating a Minnesota team that leaned on elite netminding and deep blue line to conquering Seattle's forward depth and elite forechecking. 
It's the kind of result that bodes well for the Stars' fortunes against Vegas.
The Golden Knights might not have Seattle's depth, but they have game-breakers on offense like Jack Eichel and Mark Stone. They may not have Minnesota's netminding, but they have elite blue line quarterbacks like Alex Pietrangelo and Shea Theodore. They have Minnesota's snarl and Seattle's savvy. 
In other words, they'll challenge the one thing Dallas has yet to truly establish: consistency. And the only way the Stars return to the Stanley Cup Final is if they've synthesized all of what they've learned in these first two rounds, period in, period out. In terms of games won, they're now halfway to their ultimate goal. But as a group? They're much further along than that. —David Castillo
What It Felt Like
The way a Game 7 should—urgent and desperate and angry and physical. It was rife with blocked shots and backchecks. Sprawling saves and sleek combinations. And stress. A whole lot of stress. This was a classic, and like all the best ones, the story was much larger than the end result.
There was a time when it was fair to question whether Roope Hintz would evolve into a bona fide top-line center on a Cup contender. Perhaps he was only a solid playmaker rather than a difference-making one. Maybe he was a good goal scorer, not a great one. A complementary offensive piece instead of a decisive one.
Such concerns began to feel outdated last season, when Hintz compiled the first of back-to-back 37-goal seasons. But they were rendered obsolete, once and for all, in the second period of this game, on the swipe-and-score that ended 35 scoreless minutes. It was Hintz's ninth goal in 13 games this postseason, matching the number he scored in his previous 44 playoff games. He is becoming more consistent, more prolific, and, in Game 7, most obviously capable of seizing a moment when his team needs a protagonist.
One period later, Wyatt Johnston iced the series with a party trick—a flip off the stick, a clank off Philipp Grubauer's dome, a plop into Seattle's net—well beyond his 20 years and one day of life. Such a development is far less surprising than Hintz's, mind you; David wrote about what was coming with Johnston well before this season began.
What matters most, however, is where the pair of them already are. It's possible that this run comes to an end in the next couple of weeks. The Stars will not be favored against Vegas the way they were against Minnesota and Seattle, and the Golden Knights will stress test Dallas' flaws—chief among them, consistency and that blue line—in a way neither of its previous opponents could. But one year after appearing like a team stuck in the middle, the Stars are undoubtedly ascending among the ranks of the league's serious title contenders. And alongside Miro Heiskanen, no development is more pivotal to that leap than Dallas identifying and developing its first- and second-line centers of the next half-decade, and likely much longer.
The Stars are in the hunt for a Cup now, and they'll remain in the hunt for many more to come. Whether it happens now or down the road, the protagonists up the middle will be the same. And they just delivered the first hint of all the places they can take Dallas together. —Mike Piellucci
Get the ItList Newsletter
Be the first to know about Dallas' best events, contests, giveaways, and happenings each month.
Authors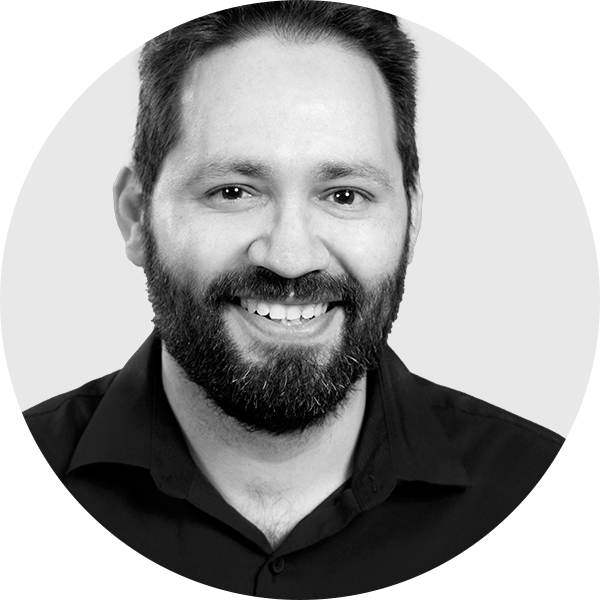 David Castillo covers the Stars for StrongSide. He has written for SB Nation and Wrong Side of the Red Line,…
Mike Piellucci is D Magazine's sports editor. He is a former staffer at The Athletic and VICE, and his freelance…