The playoffs are complicated. Each series is its own story, and each game is its own chapter encompassing a dozen moments and plot points. But the playoffs can also be simple. Each of those moments, those plot points, falls into one of two buckets: the things we observe and the emotions they inspire within us. That's what we're here to talk about.
What We Saw
It hasn't exactly been the year for favorites. Even the Boston Bruins' history-making regular season wasn't enough to stop a confident, belligerent Florida Panthers squad, who then went on to beat the Maple Leafs and perhaps even alter the course of their franchise. Seattle is trying hard to follow that blueprint, first defeating the defending Cup champs and now going within one game of beating the Dallas Stars after Saturday night's 6-3 win. 
There's still plenty to like heading into Game 7. You can count on Joe Pavelski, who is one goal shy of tying Alex Ovechkin's postseason record of 72. You can probably count on Jake Oettinger, who seems to excel in these bounceback games. We can add less dramatic names to that list too, like Wyatt Johnston and Evgenii Dadonov. Pavelski and Jason Robertson both hit iron in the third when push came to shove.
But we can also count on Seattle being in Dallas' face for Game 7 as much as they were on Saturday. The Kraken are not a team "happy just to be here." They were happy to punish the Esa Lindell-Jani Hakanpaa pair for their lack of footspeed and puck control, who were a minus-four and a minus-five, respectively. They were happy with the matchup versus the Tyler Seguin line, who were outshot. They were happy to force Thomas Harley and Jamie Benn into taking penalties. We've talked about cracks in Dallas' foundation and how, despite being there, they shouldn't be enough to crumble the team's chances of reaching the Western Conference Finals. And those cracks may not be enough. But that's the thing about the playoffs: as the competition gets tougher, so does the capacity for Dallas' opponents to run through it.
Seattle was always gonna be a very different test than Minnesota. The Wild relied on defense and schoolyard tactics with a matching, mockworthy motto. They were serious about being tough to beat but not about winning. The numbers reveal as much: the Stars ended up outscoring Minnesota 21 to 13. Versus Seattle, they've been outscored 25 to 24.
The Stars aren't the Leafs, whose stars disappeared when it mattered most. Unlike Toronto's general manager, Jim Nill has assembled Dallas' supporting cast with elite and complementary prospects instead of free agents and also-rans. So sure, Dallas isn't like Toronto. But is Seattle a lot like Florida? That's the real question. —David Castillo
What It Felt Like
The tell was Game 4.
Not Game 1, when the Kraken came out of the gate with that firecracker of an opening period.
Not Game 3, when they bum-rushed Dallas off the ice.
Game 4. The comfortable Stars victory that, come game's end, didn't feel as resounding as it should have. Here's a snippet of what I wrote that night:
The Wild were too limited, their style too rudimentary, to hold off the Stars' advances for long. The Kraken? They roll deep and score loud and are utterly unintimidated, from battle-tested veterans like Grubauer to first-time playoff heroes like Carson Soucy (remember that wave in Game 3) to prodigies like 20-year-old Matty Beniers. … If nothing else, Dallas cannot depend on the Kraken to do themselves in like the Wild before them. The Stars will need to impart every ounce of urgency from the first two periods of this game, along with even more precision, too.
The Stars showed more than enough of that in Game 5 to push the Kraken to the brink of elimination. They displayed absolutely none of it out of the gate when it came time to send Seattle packing.
In the first half hour of game time, Dallas was out—hustled? Worked? Shot? Performed? The answer is a choose your own adventure, because just about anything applies. After that, they lurched out of their coffin Undertaker-style, which felt far less endearing this time than it did in Game 1 of both playoff series thus far. Back then, the late surges scanned like a team that had acclimated and gotten its sea legs under them. This one smacked of a team underestimating its opponent. That's an error in any circumstance, but it could be fatal when Jake Oettinger, mired in the worst playoff series of his young career, can't be counted on to clean up the messes as consistently as he had against Minnesota and last year's Calgary series.
So, now what? That likely comes down to Dallas. It's still hard to imagine this team going home if it comes out of the chute like a rodeo bull. They are just more talented—even with Oettinger metronoming between awful and amazing, even with Jason Robertson a shell of himself. But as David noted, this postseason is also filled with good hockey teams getting bounced by lesser ones with more sand. The Stars shouldn't be one of them. Then again, they shouldn't be lining up to play a Game 7, either. —Mike Piellucci
Get the ItList Newsletter
Be the first to know about Dallas' best events, contests, giveaways, and happenings each month.
Authors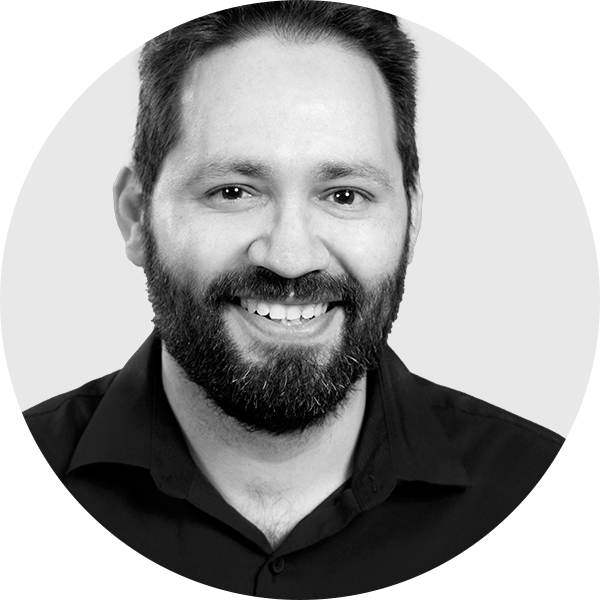 David Castillo covers the Stars for StrongSide. He has written for SB Nation and Wrong Side of the Red Line,…
Mike Piellucci is D Magazine's sports editor. He is a former staffer at The Athletic and VICE, and his freelance…