The playoffs are complicated. Each series is its own story, and each game is its own chapter encompassing a dozen moments and plot points. But the playoffs can also be simple. Each of those moments, those plot points, falls into one of two buckets: the things we observe and the emotions they inspire within us. That's what we're here to talk about.
What We Saw
Once a series is tied 2-2, the winner of Game 5 goes on to advance 79 percent of the time. So while the Stars haven't officially punched their ticket to the Western Conference Finals, they now have the inside track thanks to a 5-2 win that was hardly perfect (Dallas was outshot 38 to 29) but still more than enough.
It's difficult to place too much of an asterisk on what's likely a series-deciding win, so let's emphasize the positives. Calling someone a "depth" player usually amounts to something of a diplomatic insult. The implication is to not expect much, and appreciate whatever is delivered. Game 5, however, was a case study in how Dallas' depth is slowly rising to the forefront. Max Domi is 13th among all playoff forwards in even strength points. Thomas Harley is 15th among all playoff defensemen in points per 60 and fourth in expected goal share, just below Carolina's Jaccob Slavin. These aren't just players playing above their roles; they're taking over the very momentum of games.
With Jake Oettinger continuing to be, well, Oettinger, it's hard to envision this team's cracks in the foundation growing beyond just that: cracks. Sure, the Stars allowed a lot of shots in Game 5 and seemed to turtle too much after the early lead. But they didn't give up much in terms of quality, controlling 63 percent of the high-danger chances. In a week where another lameduck debate about the eye test versus analytics became the topic de jour, Thursday night was an elegant reminder that performance isn't fixed—it evolves. And Dallas is evolving into a complete team. 
I had the distinction of being invited to Dimitri Filipovic's PDOPodcast, and I talked about what makes the Stars unique as a contender. Namely, their diversity. Yes, they can beat you with offense, as Roope Hintz did. But they can also beat you by stifling opposing offense, as Miro Heiskanen has largely done (even with half a face). They can beat you with depth, as Wyatt Johnston did. And if opponents get through all that, there's still a final test: beating Oettinger.
Seattle couldn't, leaving Dallas with a final test of its own: closing out this series on Saturday on the road. It doesn't have to be perfect. It just has to be enough. —David Castillo
What It Felt Like
We are all suckers for certain things in life, so consider me forever in the tank for a slow-burn reunion.
You know the trope. A collection of friends are split up, forced to navigate trials and tribulations far less effectively as individuals than they would as a unit. Eventually, finally, they reconvene. And that's when the magic happens.
It makes for solid music videos and even better seasons of Stranger Things. If any of what you've read on StrongSide during this Stars playoff run resonates with you, just how imagine how much harder it'd hit if David, Sean, Robert, and I spent the early rounds writing on disparate corners of the internet, only to reunite in the Stanley Cup Final. The emotional decibels would be unmatched. (Naturally, the Stars would sweep. How couldn't they with such vibes in the atmosphere?)
Insofar as sports imitate art—which is to say: infrequently and imperfectly—this is what the Avengers line resembled in their second game back together. You could ascertain this from the stat sheet, where Hintz, Jason Robertson, and Joe Pavelski all tallied multipoint games. But numbers alone don't encapsulate the spirit of the thing—how natural they looked together, how comfortable. Whole.
That was obvious for Robertson, the most scrutinized player on the roster and a nonfactor no more after his movement generated three assists. But it was also evident in Hintz, flanked by his lieutenants on the wing, marauding out of the gate "and basically [letting] everybody in the building know that he's here to play," as Pete DeBoer told the media postgame. Alongside them once more was Pavelski, who could MacGyver offense with damn near anyone but finds and frees up more opportunities with these two above all.
At last, for the first time all playoffs, this trio, the bedrock of Dallas' offense for two years, operated at the peak of their powers. They were the three-piece coming together for the final chorus of the song. The kids of Hawkins battling Vecna in the season finale. The heist crew joining up for one last job. Any and every tale that, at its core, is about cohesion, chemistry, understanding, and, yes, talent, too. For that matter, same goes for any and every line that goes down in hockey lore. Hintz, Robertson, and Pavelski are nine wins away from such immortality, but that's only a possibility because of who they are—and how they are—together on the ice. Finally, we caught a glimpse of it this postseason. It was worth the wait. —Mike Piellucci
Get the ItList Newsletter
Be the first to know about Dallas' best events, contests, giveaways, and happenings each month.
Authors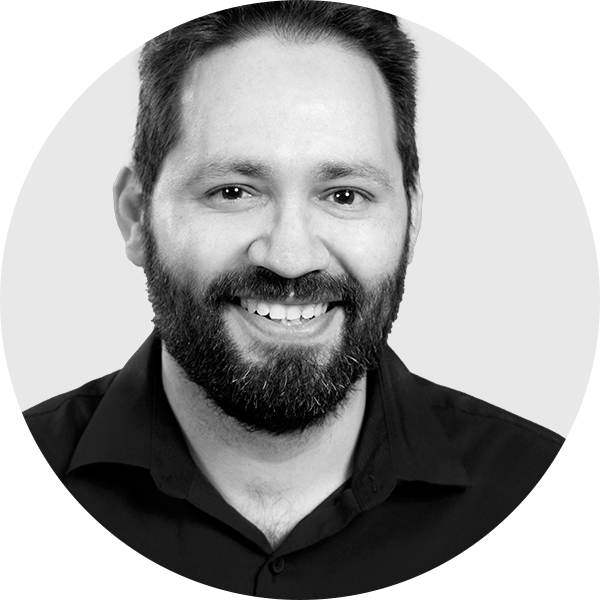 David Castillo covers the Stars for StrongSide. He has written for SB Nation and Wrong Side of the Red Line,…
Mike Piellucci is D Magazine's sports editor. He is a former staffer at The Athletic and VICE, and his freelance…