The playoffs are complicated. Each series is its own story, and each game is its own chapter encompassing a dozen moments and plot points. But the playoffs can also be simple. Each of those moments, those plot points, falls into one of two buckets: the things we observe and the emotions they inspire within us. That's what we're here to talk about.
What We Saw
Full disclosure: I haven't been super confident in Dallas all series.
The Stars fit the profile of a contender in typical and atypical ways. But they're up against a scrappy Seattle team that reminds me a little too much of the suddenly-dominant Florida Panthers: a squad up 3-0 on Toronto and who just beat a Boston team that set the record for most wins in a regular season.
Still, the Stars aren't the Leafs, and Dallas rebounded for a series-evening 6-3 win on a night when Seattle welcomed back leading goal scorer Jared McCann and Philipp Grubauer looked dialed in early. This was a clean win in enemy territory (though not without some elevated heart rates in the third).  
Just like in Game 2, Dallas played a complete game. These are the signs I always go back to as evidence that the Stars have potential greatness in them: when their elite players are their best players as the rest give their best, too. It was great seeing Max Domi have a productive night, Radek Faksa turn his effort into a Seattle penalty that led to the opening goal, and Thomas Harley showing out like he's already top-four material. These are the nights that show us this team can be something special, even when less than whole. 
Oettinger got his bounce-back game, making him 21-1-3 after a loss. Does that mean Grubauer gets his bounce-back performance for Game 5? The German might not have Oettinger's history in terms of consistency, but his postseason save percentage is .914. 
More important, when will the real Jason Robertson show up? Optimistic fans might wonder whether Robertson is playing through pain, but he was healthy in last year's playoffs, and we saw the same thing. Robertson has more space in the regular season; in the postseason, that space closes, and it closes especially fast on slow skaters. I don't believe that will prevent Robertson from ever becoming a postseason standout. He's only 23, and plenty of slow players excel during the playoffs. Nor do I believe he's some playoff choker. Rather, I think he just needs to adjust. 
But those adjustments need to happen quickly, because Seattle is still very much in this. The burden is now on Robertson to resemble the record-setting point scorer from the regular season, not the limited player we've seen in the playoffs. (For more on that, check out Sean Shapiro's great piece on how Evgenii Dadonov's elevated play holds a critical mirror up to Robertson's lacking performance.)
If this feels like a negative review of a great win, it's because the only win that matters is the series win. And, watching Game 4, I couldn't help but envision how easily a win like this could beget two more if all of Dallas' best hands stay on deck, not just some of them. —David Castillo
What It Felt Like
The unofficial script called for a Jake Oettinger masterclass—the customary stonewalling that always seems to piggyback onto his rare off nights.
After all, everything else in this series had mirrored Dallas' six-game triumph over Minnesota in the first round. The exhilarating, and vexing, overtime loss decided by an odd bounce. The resounding triumph to even the series in Game 2. A baffling, borderline incomprehensible blowout on the road.
Next up was Oettinger, reminding opponent and national audience alike why he's become one of the NHL's elite netminders at 24 years old.
This was not that. Oettinger was more than sufficient, of course; Seattle's late flurry of offense felt obnoxious more than threatening. The Stars will take this and then some as the series returns to the American Airlines Center.
But the deviation is notable. The Minnesota series always felt like "when" more than "if" for Dallas. The Wild were too limited, their style too rudimentary, to hold off the Stars' advances for long. The Kraken? They roll deep and score loud and are utterly unintimidated, from battle-tested veterans like Grubauer to first-time playoff heroes like Carson Soucy (remember that wave in Game 3) to prodigies like 20-year-old Matty Beniers. None of that was enough to stage a comeback or take them particularly close. But they didn't keel over, either. They kept attacking, kept making a nuisance of themselves, just enough to puncture Oettinger's armor and chip some gloss off what remained a comfortable win.
And so it's hard not wonder if there's a warning sign amid the triumph. That, once Game 5 rolls around, the series-pivoting win from last round will be much tougher to scare up this time. If nothing else, Dallas cannot depend on the Kraken to do themselves in like the Wild before them. The Stars will need to impart every ounce of urgency from the first two periods of this game, along with even more precision, too. This is entirely within their control: they remain the more talented team, if also the top-heavier one.
For now, though, Tuesday is far more of a setback for Seattle than a reality check. Come the weekend, it won't be either if the Stars don't get back on script. —Mike Piellucci
Get the ItList Newsletter
Be the first to know about Dallas' best events, contests, giveaways, and happenings each month.
Authors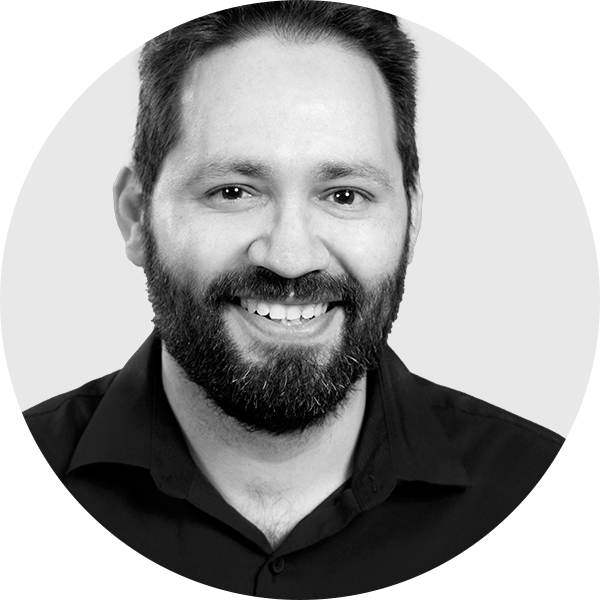 David Castillo covers the Stars for StrongSide. He has written for SB Nation and Wrong Side of the Red Line,…
Mike Piellucci is D Magazine's sports editor. He is a former staffer at The Athletic and VICE, and his freelance…