The playoffs are complicated. Each series is its own story, and each game is its own chapter encompassing a dozen moments and plot points. But the playoffs can also be simple. Each of those moments, those plot points, falls into one of two buckets: the things we observe and the emotions they inspire within us. That's what we're here to talk about.
What We Saw
I'm tempted to declare that Jake Oettinger had an off night in Dallas' 7-2 loss to the Seattle Kraken, and call it a day. You can (and Mike will) chalk it up to the loss of Miro Heiskanen, which was undeniably huge. But I believe the simplest explanations aren't always the right ones. Seven different Seattle players scored on Sunday, making it 10 for the series. That's almost twice the number of Dallas goal scorers. That, to me, is the real story for the night. For the Kraken, all hands are on deck. For the Stars, only a handful are.
I don't want to sound callous about Heiskanen's injury, and I don't want readers to think this is some elaborate hot take. But let's break this down. Jason Robertson scored almost 40 more points than Seattle's leading scorer, and that player, Jared McCann, is still injured. Defenseman Vince Dunn was the Kraken's next-best scorer with 64; Dallas had three healthy players on Sunday with more regular-season points than Dunn. So, yes, Oettinger laying an egg and Heiskanen going down early in the second period were key explanations in Sunday's loss, but they can't be the only ones. Dallas had plenty of firepower to make this game something other than a bloodletting, and it didn't.
Perhaps we can add Pete DeBoer to the list of culprits. I'm a longtime advocate of splitting up the Roope Hintz line, but why is Dallas suddenly doing this now? Why is Ryan Suter still on the second power-play unit when Thomas Harley continues to prove beyond a shadow of a doubt that he belongs? (His 66 percent expected goal share is second among all playoff defensemen.) That doesn't mean I'm suddenly against breaking up the top line, nor does it mean Suter doesn't deserve props for stepping up his game in these playoffs. But it is to say that the Stars' problems Sunday night weren't just about bad breaks and bad luck.
It's only Game 3, and I know I'm making it sound like the sky is falling. As I wrote after Game 2, Dallas has grown comfortable with difficulty. But there's a difference between growing comfortable with difficulty and playing with your back against the wall. On Tuesday, the Stars will do the latter. And they can't afford to get caught on the wrong side of that line once again. —David Castillo
What It Felt Like
Miro Heiskanen is the Stars defense.
The Stars defense is Miro Heiskanen.
Prior to Sunday, there were exactly five arguments against that axiom, each one of them flimsy. One is too old (Ryan Suter). Another is too young (Thomas Harley). A third is too limited (Colin Miller). Two more are too static (Esa Lindell and Jani Hakanpaa). That is Heiskanen's supporting cast on the blueline, the sheer-thin case the defense's success or failure is much bigger than one 23-year-old's contributions.
We know now, beyond any reasonable doubt, that it isn't. Because this game did not end when Seattle scored twice in 1:26 in the second period, nor did it when Carson Soucy made it three goals in 4:20 and waved at Dallas' bench for good measure. It was over before Jake Oettinger surrendered one of the softest goals he'd allowed all season to extend Seattle's lead to 4-0.
No, the game ended the moment Heiskanen crumpled to the ice after taking a wrister to the face, blood trickling down his cheekbone. He would not return, and with him went any semblance of order, structure, and—Hakanpaa's goal-scoring blast notwithstanding—real danger from the defense. Hope, too.
Because for all Harley's promise, and Lindell's solidity, and Suter's gamesmanship in the December of his career, Heiskanen is this unit's alpha and omega, the one who makes an OK unit transcend its limitations. That's what a special player can do while competing. Collapses like these are what that player's teammates are liable to do in his absence.
And it is telling that, more than porous, the Stars appeared rattled with Heiskanen off the ice. For all his skill on the puck, no matter the facility in his skating, perhaps his most impressive attribute has been the unflappability he's projected ever since he was a teenager. No task ever seems too big for him, too daunting, not even shadowing the best player in the world. Without him, no skater seemed certain to be stopped.
All of this is why Sean Shapiro projected Heiskanen, the best defenseman left skating in these playoffs, to be the difference in this series. Sunday proved him right in the exact opposite way the Stars hoped for. Presuming Heiskanen plays Tuesday, his return won't be enough to salvage this series on its own. Someone—many someones, in all likelihood—must elevate their games alongside him.
It's unclear who that could be. What isn't is there is no higher plane for Dallas to reach without Heiskanen on the ice. And there are few depths Dallas can't hit without him, too. —Mike Piellucci
Get the ItList Newsletter
Be the first to know about Dallas' best events, contests, giveaways, and happenings each month.
Authors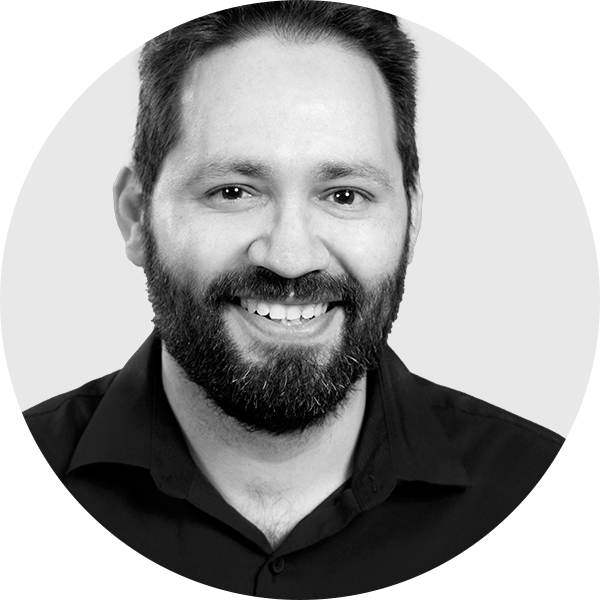 David Castillo covers the Stars for StrongSide. He has written for SB Nation and Wrong Side of the Red Line,…
Mike Piellucci is D Magazine's sports editor. He is a former staffer at The Athletic and VICE, and his freelance…