The playoffs are complicated. Each series is its own story, and each game is its own chapter encompassing a dozen moments and plot points. But the playoffs can also be simple. Each of those moments, those plot points, falls into one of two buckets: the things we observe and the emotions they inspire within us. That's what we're here to talk about.
What We Saw
The concept of a "must-win" is cliched, and sort of silly, but I get it: had the Stars lost Thursday night, it's hard to imagine them digging their way out of a 2-0 hole.  
So Thursday's 4-2 victory over the Kraken would have been good enough on its own. But Dallas made a statement, throwing their weight around with their own aggressive forecheck. They won, in short, like Seattle did in Game 1: as a group. 
I talked about the blueprint for how Dallas wins this series the other day; namely, Dallas' best players will have to be their best players in musical chair fashion. I was way wrong. This was a victory for Dallas' supporting cast. Wyatt Johnston—who showed up Matty Beniers in a nice display of gamesmanship against the probable Calder winner—got on the scoresheet, a long overdue development given he's at 2.3 expected goals at even strength. (That ranks sixth among all playoff skaters, just above Roope Hintz, and just below New Jersey's Timo Meier.) Max Domi is no longer a passenger. Evgenii Dadonov is quietly turning into one of Jim Nill's best deadline pickups ever. He was a big-game performer in Russia, and he seems intent on replicating that for Dallas with his nuanced play.
I do believe we saw another, more metaphorical victory on Thursday night. Dallas is starting to look comfortable with difficulty. When the Stars lost Pavelski, and Minnesota tried to grind them down with hits and chaos, the Stars upped their calm and focused on their game instead of the fisticuffs. On Thursday, the Stars shifted gears again, turning Seattle's tactics against them by unleashing a heavy, fast forecheck on each shift.
As always, there is no victory until the series is over. Seattle has home ice for the next two games, and while I know home ice has been strangely disadvantageous for most teams this year, I'm not buying this phenomenon until it repeats itself for longer than just one round. The Kraken still technically have the upper hand, especially if 40-goal scorer Jared McCann returns. That'll make things more difficult. And Dallas will be just fine with that. —David Castillo
What It Felt Like
It would be reductive to chalk up the Stars' series-tying—and, effectively, series-salvaging—Game 2 victory to doggedness. This required strategy, opportunism, precision, even a pinch of elegance courtesy of Dadonov's wraparound strike in the second period. Rewind the clock one year to understand how little hustle can buy on its own. Better yet, ask Dallas' first-round opponent.
Except, sometimes, the most reductive answer also happens to be the correct one. The Stars were indeed strategic, opportunistic, precise, and a tiny bit elegant on Thursday. But none of that would have mattered had they, above all, not gone hard.
Because just as pressure bursts pipes, it also can break who is between them. That's what happened to Philipp Grubauer when Dallas quadrupled Seattle's high-danger chances. The netminder who was impervious in the tail end of the first period cracked in the second. He couldn't stop Johnston's jab, nor Pavelski's putback, nor Evgenii's elastics. Neither could the men in front of him, mind you; this was a team-wide failure for Seattle, not an individual one. The Kraken were not equipped to withstand this tsunami of pressure Dallas threw at them, quite probably because they were the team unleashing it in the American Airlines Center one game ago.
And so, for the second series in a row, we've watched Dallas become quite the counter puncher. Just like against Minnesota, it took a pair of underwhelming periods in Game 1 for the Stars to learn their opponent's rhythm. Once they had it—studied the cadence, internalized the footwork—they took control late in a series-opening overtime loss before storming out of the gate in Game 2.
Will the series outcome be the same, too? The odds would feel lower if Jason Robertson were far closer to his best; a catalyst instead of an accompaniment. But enough pieces of the Stars' machinery are whirring to life at the right time, if for no other reason than they're being hammered into gear. Shoot often enough, and goals will come. Press hard enough on the forecheck, and you'll force turnovers. Settle in in the opponent's zone frequently enough, and opportunities reveal themselves. There's much more to it than that, of course. But none of it works with anything short of an effort like the one Dallas just delivered. —Mike Piellucci
Get the ItList Newsletter
Be the first to know about Dallas' best events, contests, giveaways, and happenings each month.
Authors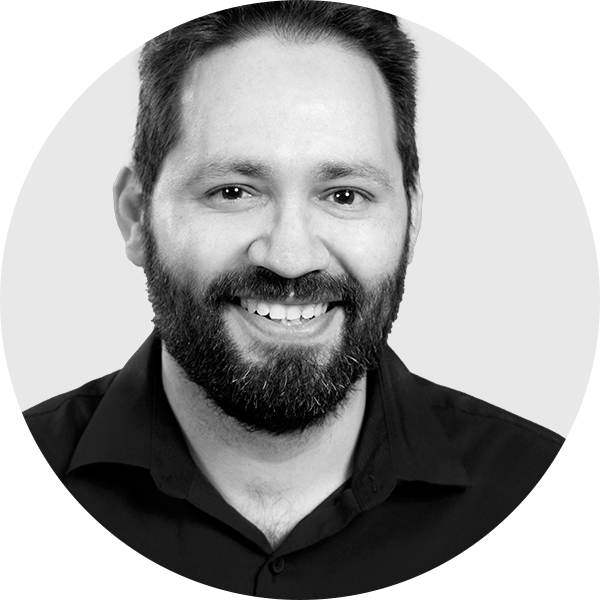 David Castillo covers the Stars for StrongSide. He has written for SB Nation and Wrong Side of the Red Line,…
Mike Piellucci is D Magazine's sports editor. He is a former staffer at The Athletic and VICE, and his freelance…