The playoffs are complicated. Each series is its own story, and each game is its own chapter encompassing a dozen moments and plot points. But the playoffs can also be simple. Each of those moments, those plot points, falls into one of two buckets: the things we observe and the emotions they inspire within us. That's what we're here to talk about.
What We Saw
Game 1 is always the closest to regular-season hockey. It's the only time in a series teams are adjusting from one opposition style to the other, like they do in an 82-game set, and it's the only time "normal" approaches can come as a surprise to your opponent.
And the Stars were surprised by Vegas' ability to control the neutral zone in the 4-3 overtime loss. Dallas' offensive game is built on the rushes and creating in transition, and Vegas stifled those efforts with a simply solid neutral zone forecheck.
The few times the Stars were able to attack with speed they had their best chances, including Roope Hintz's goal in the third period that tied it up at 2-2.
On the other end, after the first period Vegas was able to really create the way it wanted. The Golden Knights controlled possession entering the zone and worked the puck low to high, relying on point shots with hopes of traffic and tips adding a chaotic element in front of Jake Oettinger.
That's how Vegas scored in the second period, with William Karlsson finding a hard bounce off the end boards when Ryan Suter failed to track the Vegas forward.
Karlsson also added a second goal, though it should have been stopped by Oettinger. Dallas shouldn't have challenged Teddy Blueger's goal that made it 3-2, but Miro Heiskanen shouldn't have been burned by Keegan Kolesar to lead to the netmouth chaos in the first place.
Dallas forced overtime, dramatically, and it was a nice goal by Jamie Benn, but it only delayed the final results where Heiskanen and Oettinger were caught on a weird play that ended the game from below the goal line by Brett Howden.
On a night where the goal scorer of the 2017 draft class got back on the board on a weird bounce, the other two key cogs from that class were on the other end and looked a bit more scrambly then expected, and it ultimately cost Dallas as the Stars went down 1-0 in a series in overtime for the third time this postseason. —Sean Shapiro
What It Felt Like
The Dallas Stars have made a habit of losing the first game of the series in these playoffs, and they've won each. But against Minnesota, it felt like the Stars shaking off the cobwebs of seeing their prized veteran Joe Pavelski get brained by Matt Dumba. Against Seattle, it felt like Dallas underestimating their Pacific foe. On Friday night, it felt like something different: it felt like Bruce Cassidy taking Pete DeBoer's first pawn off the chessboard.
The battle between the players felt almost secondary to the coaches in the Western Conference Finals. It's worth remembering how Vegas got here. Versus Edmonton, Cassidy made a concerted effort to match Jack Eichel against Darnell Nurse and Cody Ceci, a matchup Vegas won in a landslide. Against Dallas, Cassidy ensured that Eichel played mostly against the Esa Lindell-Colin Miller pairing, a matchup Vegas also won in a landslide. (They were outshot eight to five at even strength.) We can include the special teams battle of wits, too, as Dallas' power play seemed well scouted by Cassidy and his staff—particularly the top unit, who struggled just to enter the zone.
It's just Game 1, though. It's a testament to the roster that Jim Nill has built that Dallas nearly played through what felt like a tactical nightmare. Jason Robertson and Roope Hintz both got on the board Friday night, and for Robertson especially, his first period goal must have been a sigh of relief. But it's feeling like their destiny will depend—more than ever—on how DeBoer can adjust to not having his chess pieces where he needs them. He'll have them at the American Airlines Center, but without home ice advantage, he won't have them as often as he'd like. My gut reaction is that this series, as closely matched as these rosters are, will come down to who can eke out advantages in those key matchups, as Cassidy did on Friday.
It's just one loss. But this is the Western Conference Finals. So far Pete DeBoer has done a good job of preparing Dallas for these big games, with Game 7 against the Kraken being the best example yet. But that was against two teams without a mastermind like Cassidy behind the bench. For once, it's not just the players who have their work cut out for them. It's the coaches, too. —David Castillo
Get the ItList Newsletter
Be the first to know about Dallas' best events, contests, giveaways, and happenings each month.
Authors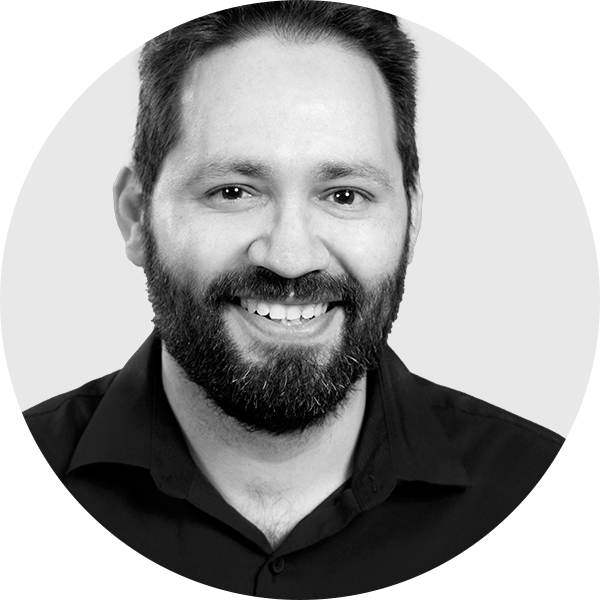 David Castillo covers the Stars for StrongSide. He has written for SB Nation and Wrong Side of the Red Line,…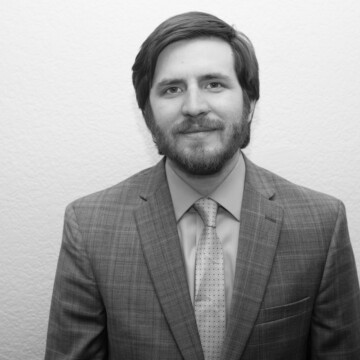 Sean Shapiro covers the Stars for StrongSide. He is a national NHL reporter and writer who previously covered the Dallas…