The playoffs are complicated. Each series is its own story, and each game is its own chapter encompassing a dozen moments and plot points. But the playoffs can also be simple. Each of those moments, those plot points, falls into one of two buckets: the things we observe and the emotions they inspire within us. That's what we're here to talk about.
What We Saw
Jamie Benn returned from his suspension, and his team went out with a whimper.
For all of the discussion about Benn's impact on the Stars, about his potential return, about a potentially heroic conquest, the Stars were 0-4 in games he played in this series. The entire team was bad in Game 6, of course, but Benn was one of its worst. His line with Tyler Seguin and Wyatt Johnston got caved consistently by Vegas.
It might feel rough to pile on Benn. But that's the reality of the situation Dallas was in: digging out of a 3-0 hole because of his actions in Game 3. His idiotic penalty put the Stars' demise into motion.
Vegas, to its credit, came out on fire and dominated the game from the start. The Golden Knights' fourth line scored twice in the first period, along with the power play. By the time Dallas found its pulse, the game was already over. Stars fans began streaming out of the AAC during the second intermission. Aside from a pre-game roar from the crowd, this felt more like a preseason game than a playoff game with a chance to force an improbable Game 7 and possibly make NHL history.
And so, in the end, a great playoff run—a memorable one—ended with a pair of negative exclamation points. Vegas took home the Clarence S. Campbell Bowl and will play for the Stanley Cup. Dallas will head into the offseason asking "what if?"—Sean Shapiro
What It Felt Like
Narratives can change on a dime. Had the Stars won and gone on to lose Game 7, we'd be talking about how they beat themselves. We'd be disappointed in the result, but not the effort. A great Monday night might have bought them similar narrative rope. Narratives also sometimes write themselves. A great game could have shifted the conversation toward what Vegas accomplished rather than what Dallas failed to do.
Instead, Dallas lost the game in the first period, silencing its own crowd, and forcing the organization to ask some hard questions about various players. This felt like a betrayal of the hype and goodwill that had been earned up until that point. For me, that's where the loss starts to represent something more—and not just because the Stars began every series with their collective backs against the wall.
I don't go back to the mistakes; those happen. The team's responses to those mistakes shouldn't. Ryan Suter's turnover effectively cost Dallas Game 2. Then Benn's legacy-tarnishing penalty sunk the team's chances in the following contest. But the real sting was how little the players involved apparently learned, from Suter's snide response to an innocuous question about what happened to a Benn explanation that couldn't even aspire to abject childishness. The Stars' lack of accountability showed up in tepid performances that opened generous doors for Vegas to walk through.
It might seem strange to question a team two wins from making the Stanley Cup Final, but I'm left with few other conclusions to draw from a performance like Game 6. At least Dallas had the excuse of being ambushed by Benn's guerrilla attack in Game 3. Going into Monday night, however, Dallas had all the momentum, home ice, and maybe the most hyped crowd ever to attend a Stars game at the American Airlines Center. They responded by getting absolutely roasted on what felt like each and every shift.
This isn't to say Dallas was never a contender. This team was in the Western Conference Finals for the second time in three years—of course it was a serious contender. But earning that label is not the same as wearing it, and the Stars wore theirs poorly. Now we'll wait and see if it fits better a year from now. Assuming they know how to fix what's broken.—David Castillo
Get the ItList Newsletter
Be the first to know about Dallas' best events, contests, giveaways, and happenings each month.
Authors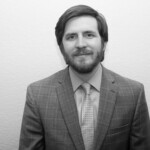 Sean Shapiro covers the Stars for StrongSide. He is a national NHL reporter and writer who previously covered the Dallas…
David Castillo covers the Stars for StrongSide. He has written for SB Nation and Wrong Side of the Red Line,…