The playoffs are complicated. Each series is its own story, and each game is its own chapter encompassing a dozen moments and plot points. But the playoffs can also be simple. Each of those moments, those plot points, falls into one of two buckets: the things we observe and the emotions they inspire within us. That's what we're here to talk about.
What We Saw
Joe Pavelski didn't partake in the morning skate. He opted for a deserved maintenance day for a 38-year-old who continues to defy traditional aging curves. Many hours later, he repaid the morning off with the final shot of the night, blasting home a one-timer on the power play to give Dallas a 3-2 overtime win over vegas and extend the Stars' season for at least one more game.
"Who else?" Jake Oettinger said after the game.
Who else, indeed? 
Pavelski stepped up on a night when Dallas played without its captain. Jamie Benn will miss Game 5, too. It remains deeply improbable, then, that Dallas comes back from an 0-3 hole in this series. But at least for one night, a raucous AAC made anything feel possible.
That includes a return to form for Jason Robertson, who extended the Stars' season as long as he could prior to Pavelski's game-winner. Robertson scored twice, had 11 shots, and did everything within his power to will the Stars into a Game 5. If Dallas does pull off the improbable, Robertson's Game 4 performance will become stuff of Stars legend.
But even if it doesn't, this was a hell of a hockey game. Both teams had chances, both goalies played well, and it was just plain fun. Vegas goalie Adin Hill weathered a second-period storm from the Stars, turning away 18 of 19 shots in the middle frame. Jake Oettinger responded with a weathering of his own, turning away 14 third-period shots as Vegas pushed to end the series in regulation. 
Oettinger's third-period showing nearly set the stage for Dallas to win in regulation, but Hill made a breakaway pad save on Frederik Olofsson, who just missed out on being the surprise hero. Instead, that honor went to a man who had saved the Stars so many times before. And thanks to Joe Pavelski's latest big goal, he and the Stars will have at least one more chance to make playoff magic.—Sean Shapiro
What It Felt Like
I wouldn't call it relief. Relief implies something positive on the horizon, which isn't likely. But perhaps it was just enough to make Dallas exhale. This win was delivered by a team with no pressure—everyone expects them to lose, whether in five, six, or seven—and Benn's absence freed his teammates from the weight of Game 3's skullduggery. It was nice, then, to see the Stars play a concerted effort for 60 minutes plus, at last, a few more in overtime.
It's hard not to get into the negative emotions right away, though. Because this was the performance Dallas needed on Tuesday. Tuesday's Stars needed Thursday's Jake Oettinger. They needed Thursday's Jason Robertson. They needed Thursday's Max Domi. 
But Dallas can't turn back the clock, and Vegas won't be dismayed by the outcome knowing it can close out the series at home. The William Karlsson line, which is outplaying the Roope Hintz trio, still has orders to shut their counterparts down as they've done all series. Jack Eichel has the mandate to keep punishing the Esa Lindell-Jani Hakanpaa pair. Vegas' depth has been present at all times. Dallas', on the other hand, has been absent and is nearly out of time to figure it out. Adin Hill has been excellent each game while Oettinger cycles between elite and subpar.
Thursday night was a good win, but there's no escaping that nagging feeling about why this was necessary instead of consequential. That's what prompts the proverbial mound of what-ifs. If Ryan Suter never turns that pack over, or if Benn never loses his mind, maybe Thursday is a great win. Perhaps even a series-tying one.
But you know the joke: ifs, buts, candies, nuts, etc. So if nothing else, it's nice to feel a lot less negativity. Losing can be its own misery, and Game 3 took that to another level. Game 4, however, was a much more pleasant viewing experience. If those feelings of relief are the only victory Dallas has left to give us, hopefully, we get a few more of them before the season is over.—David Castillo
Get the ItList Newsletter
Be the first to know about Dallas' best events, contests, giveaways, and happenings each month.
Authors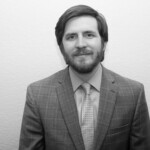 Sean Shapiro covers the Stars for StrongSide. He is a national NHL reporter and writer who previously covered the Dallas…
David Castillo covers the Stars for StrongSide. He has written for SB Nation and Wrong Side of the Red Line,…