The playoffs are complicated. Each series is its own story, and each game is its own chapter encompassing a dozen moments and plot points. But the playoffs can also be simple. Each of those moments, those plot points, falls into one of two buckets: the things we observe and the emotions they inspire within us. That's what we're here to talk about.
What We Saw
Dallas is 0-4 in overtime playoff games. Jake Oettinger has never won an overtime playoff game in the NHL.
These are facts.
Oettinger and the Stars were also one of the NHL's worst teams in overtime in the regular season, albeit in a different three-on-three format. 
It's harsh, and overtime games are coin flips, but the Stars and Oettinger have an overtime problem that may end up derailing their season. 
Dallas had the first chance in overtime, and Wyatt Johnston nearly won it, but then Vegas outlasted its problems—having gotten outplayed for 57 minutes—when a well-placed shot by Shea Theodore bounced off Oettinger's left pad and Chandler Stephenson put it in the net. Everything Vegas hadn't done for much of the game—clean entries, shots placed to create rebounds, traffic in front—they did on the one play that mattered the most, and this series is potentially half over already. 
The Stars were in this spot because Jack Eichel flipped the superstar switch, and Ryan Suter turned the puck over and lost his man with less than three minutes remaining. Aside from that, Dallas had it in cruise control. For the record, here's what I'd written before the Stars fumbled it after 57 minutes. Here's what would have led this post if Dallas had just gotten over the line:
"The Stars have become accustomed to some odd start times this postseason. In the opening round against the Minnesota Wild, they frequently landed late starts, even with two teams in the Central Standard Time zone. The second round against the Seattle Kraken also featured late starts, which at least was more explainable with Seattle's geographic location. 
"Vegas' schedule has been more traditional, with start times through its first and second rounds not varying much from the Golden Knights' regular season norm. So a bizarre schedule—a noon local start on a Sunday—was more the norm for Dallas. It also aligned with the typical game-day nap time for Vegas players. 
"And Vegas never really woke up. 
"Aside from a five-on-three power play goal, the Golden Knights were pushed around and were effectively counter-punched by the Stars. Vegas was only mildly threatening to Jake Oettinger, who won after a loss again, and the Stars defense, anchored by Miro Heiskanen, effectively kept shots and Vegas chances away from the slot. 
"On the opposite end of the ice, the Stars simplified things. Dallas discussed the sloppy ice conditions in Vegas after Game 1 and instead of trying to focus on possession, the Stars were content with gaining entry into the offensive zone, chipping and chasing the puck to get it back. 
"That strategy led directly to Heiskanen's goal in the first period and Jason Roberton's power play goal in the second period. Overall, this was a winning strategy compared to the Stars Game 1 showing."
But none of that really matters, right? At the end of the day, you've got to have more goals than the other team. Through two games, no matter how they did it, that's Vegas. —Sean Shapiro
What It Felt Like
Good signs are not necessarily good omens. I think a lot of fans felt like losing Game 1 was a familiar pattern rather than Dallas being down in a hole, but that positive feeling was shattered on Sunday afternoon in their 3-2 loss at T-Mobile Arena. In overtime, no less.
Just to rehash what I've already written about this year, here's Dallas' problem: they've been a bad overtime team for years. The narrative changed last year because they played bad teams in overtime. It went back to the same ol' because they started playing good teams in overtime. They also don't have that extra blueline horse to initiate a three-zone attack, something that was particularly relevant on the second goal. Thus, their "overtime demons" were born. Whatever you think of John Klingberg, replacing him with Ryan Suter and Colin Miller would not be an upgrade in any universe.    
Two losses might not be catastrophic, but it's starting to feel like it is. It's also starting to feel like Vegas is spoiling the narrative. Jake Oettinger is a very good goalie. And he's had games in these playoffs when he's been elite. But he's also saved four goals below expected, which ranks 17th out of 19 playoff goaltenders with at least five games played. With a .902 save percentage, Oettinger needs to show consistency, not just ability. As for Miro Heiskanen, you know where I stand. But he's going to have to stand taller this series. (Especially if his partner is going to leave him out to dry.) He was outshot by Vegas' third line, led by William Karlsson, five to 11, and it was Vegas' fourth liner who took him to the woodshed in the final period of Game 1. In Game 2, the Karlsson line wasn't as effective, but it was more effective than you'd think against a player of Heiskanen's caliber. (Shots were seven to seven with Karlsson on ice versus Miro.)  
That doesn't mean it's all bad. Home ice advantage hasn't been a thing in these playoffs, but it may prove to be critical in this series. Because of the last change, Bruce Cassidy was able to get the matchups he wanted. Jack Eichel only saw Heiskanen for eight even-strength minutes through two games, which was barely more than how often Heiskanen saw Karlsson through all of Game 2. It's one of the very rare matchups that's been historically difficult for Heiskanen, but one that he's more than capable of adapting to.
As I said in our last recap, this series feels like it will be one of wits rather than will. If Peter DeBoer can get his matchups at American Airlines Center, that'll be the difference. It's going to have to be. Because nothing else has been. —David Castillo
Get the ItList Newsletter
Be the first to know about Dallas' best events, contests, giveaways, and happenings each month.
Authors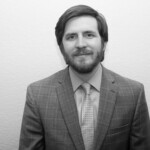 Sean Shapiro covers the Stars for StrongSide. He is a national NHL reporter and writer who previously covered the Dallas…
David Castillo covers the Stars for StrongSide. He has written for SB Nation and Wrong Side of the Red Line,…