Nobody in baseball is scoring more runs per game than the Rangers. The rotation is performing like one of the best in baseball despite only a half-dozen starts from Jacob deGrom. Bruce Bochy's track record supports the idea that Texas' coaching staff can go toe to toe with anybody.
The bullpen, after a solid couple of weeks to start the season, has been, uhh, less inspiring. The hole in the Rangers' swing for a first playoff berth in seven years couldn't be clearer. A sense of urgency is warranted, but it can't speed up a solution. The problem isn't just how; it's when.
The good news for Texas, nearly 50 games into the season, is that starting pitching and the bats have limited the number of nights on which the bullpen has had to work with the game in the balance. Led by the league-leading offense and six starting pitchers who have each had at least one start of zero earned runs (10 of those in all), the Rangers finished the weekend with a two-game division lead over the Astros.
But the advantage should be twice that, if not more. Texas has won five of its last seven series (tying one) and nine of its last 12; the three the club didn't win (Cincinnati, Arizona, Atlanta) each featured epic, demoralizing bullpen meltdowns. The bullpen has been the culprit for four walk-off losses and six in which the Rangers led after seven innings. Through the weekend's sweep of the Rockies, Texas relievers had more losses (nine) than the starters (eight).
So it shouldn't surprise you to hear that Rangers relievers have blown eight of 17 save opportunities. Jose Leclerc and Jonathan Hernandez, two pitchers who should be in their prime years, went into the season as the leading candidates to hold down the eighth and ninth inning. Instead, both have pitched their way out of high-leverage roles and into mop-up duties to try to rediscover their command and some hint of effectiveness.
Bad bullpens happen (though usually not to this extreme). The reason it's such a gut punch right now is the Rangers are one of the best teams in baseball.
And it's not as if the relief corps has been racked by injury. Brett Martin and Jake Odorizzi were lost for the year before it began, but neither was earmarked for an irreplaceable role. The biggest loss has been Dane Dunning, who was pressed into the rotation early this month after deGrom landed on the Injured List. Bruce Bochy, known for his touch in managing bullpens, has had little choice but to bounce relievers in and out of roles as he searches for a productive mix.
But even if every reliever had pitched to form so far, no staff remains intact for even half a season, and the Rangers didn't do much in the middle of this winter's free-agent market to deepen their relief attack. It was a curious decision for a team that announced expectations to win in 2023. Texas had the most relief losses in baseball last year, converting only 55 percent of its save opportunities (tied for third worst). And rather than add to the bullpen (until bringing Will Smith well after spring training was underway), the Rangers allowed Matt Moore, one of their two best relievers, to leave for a one-year, $7.55 million free-agent deal with the Angels. Moore's new teammate in Los Angeles, Reyes Moronta, who pitched for Bochy in San Francisco, was in camp this spring with Texas on a non-roster deal but didn't make the team. After four dominant Triple-A innings for the Angels (one hit, one walk, nine strikeouts), he's up with the big club.
The fact that the league as a whole is converting saves at only a 61 percent rate is no solace. The reality is that with bullpens having trouble across the league, the competition among contenders to raid bad teams of effective relievers will be intense. And the trade market is unlikely to start coming together for at least another month, as there just aren't enough teams willing to write off 2023 yet.
So, for the time being, any improvements must come from within the organization. John King and Joe Barlow—the latest to contribute to the bullpen woes—are back from Triple-A Round Rock and getting opportunities to reclaim high-leverage work, which has less to do with their readiness than no one else getting the job done. The next wave probably begins with Taylor Hearn, who has been good since being sent to Round Rock, allowing two earned runs (1.02 ERA) on 12 hits (.191 batting average) and eight walks over 17 2/3 innings, fanning 20.
There are other options on the farm, but no prospect is beating the door down. Round Rock relievers Chase Lee and Grant Anderson along with Marc Church at Double-A Frisco could factor in later this season. Church's teammates Antoine Kelly and Alex Speas have late-inning stuff but are walking too many batters.
Grant Wolfram is a name to keep tabs on. The five-year pro was just promoted to Triple-A for the first time, and even though he is left-handed, he's been deadly against right-handed hitters this year (.087 batting average and 21 strikeouts in 55 matchups). Finding relievers who can get righties out seems most important right now, as lefties Smith, Brock Burke (who has nevertheless taken a noticeable step back from last season), and Cole Ragans (with the exception of two particularly bad outings) have generally been better than their right-handed counterparts, especially with Dunning in the rotation for now.
But Texas can't mount much of a pennant race without credible arms from the right side, too. So the news that veteran Kyle Funkhouser, who signed a non-roster deal in January while rehabbing a shoulder injury that cost him the 2022 season with Detroit, could embark on a rehab assignment in the next week or two is particularly interesting. The 29-year-old is more of a groundballer than a swing-and-miss type, but the Rangers won't be picky if a reliever comes in throwing strikes and getting outs. Right-handers Glenn Otto and Spencer Howard are reportedly close to rehab assignments themselves (as is veteran southpaw Danny Duffy); will the Rangers look to gradually stretch them out in their familiar starting roles, or see how things might look in relief?
Based on his early dominance for High-A Hickory, Kumar Rocker probably would have been in Frisco's rotation by June—and possibly in the media conversation for a late-season debut in the Rangers' bullpen. That was always going to be an unlikely move for the front office, but now it's out of the question, as the third overall pick in last year's draft was shut down with an elbow injury early this month that called for Tommy John surgery. (It's not a disaster; pitchers have the procedure all the time. And for once, the Rangers have enough starting pitching that Rocker's setback doesn't really hurt in the short term. Sucks for Kumar, of course.)
Ultimately, though, it's hard to imagine a dramatic turnaround on the back end without going to the trade market. Saves are being blown all over baseball, so if and when the Reds decide to make Alexis Diaz available, they'll be emboldened to ask for a return that would fetch starting pitchers or impact bats. The Rangers would never trade Ezequiel Duran for relief pitching—at this point, he might be close to unavailable, even if some growing pains are likely in his future—but would they part with someone like Luisangel Acuna or Justin Foscue for Diaz (controllable through 2027) and, say, short-term middle reliever Buck Farmer (a free agent this winter)? They might have to, with as many teams as there are likely to be chasing Diaz or anyone else at his level. White Sox late reliever Kendall Graveman, who has a year and a half left on his contract, would presumably come cheaper, but might still take someone like Thomas Saggese or Cole Winn to get him.
Is a few months of Aroldis Chapman, now a Kansas City Royal, worth someone like young power righty Emiliano Teodo? Teodo and third baseman Gleider Figuereo for Chapman and three seasons of hard-throwing reliever Josh Staumont?
It would be convenient if the Pirates (David Bednar, Dauri Moreta) and Diamondbacks (Andrew Chafin, Miguel Castro) started losing. That would be cool. But they're basically the NL versions of the Rangers, and will probably be looking to add at the trade deadline, not subtract.
It's going to be a tricky summer on the trade front. And there will be gut checks. The beauty of the dilemma is that it's a dilemma. The Rangers, I think we can safely acknowledge, are really good. They also have a really clear area for improvement that, if left unaddressed, could threaten how high this team climbs—assuming it can maintain its foothold.
Get the ItList Newsletter
Be the first to know about Dallas' best events, contests, giveaways, and happenings each month.
Author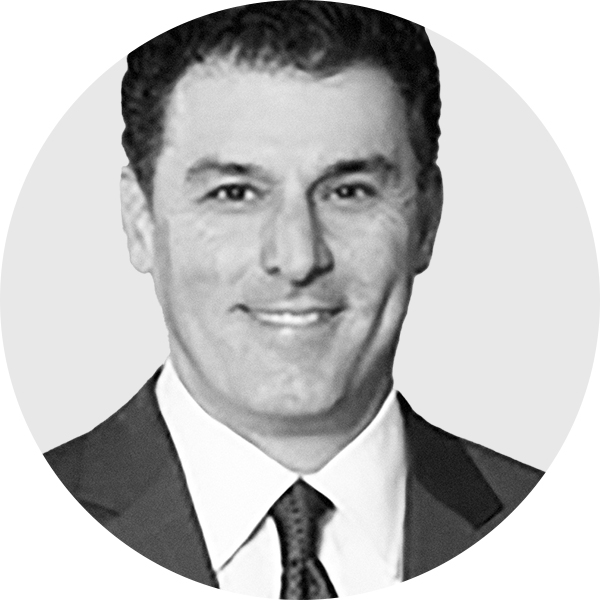 Jamey Newberg covers the Rangers for StrongSide. He has lived in Dallas his entire life, with the exception of a…