I couldn't help but walk around PGA Frisco dreaming of a Ryder Cup.
I had visions of massive grandstands engulfing the tee box at the par-5 first hole. Young stars barely in preschool today darting match-winning long irons into the 18th green. I saw fans losing their minds, heard roars rolling through the hills.
The actual scenes unfolding in front of me last weekend were a bit tamer. If you had not heard, the PGA of America moved its national headquarters to Frisco last year, building it alongside a 510-room Omni hotel and two 18-hole golf courses, one of which—Fields Ranch East—will host some of the sport's biggest events. That began last weekend, as the game's elder statesman played one of their five majors, the KitchenAid Senior PGA Championship. The LPGA will play the KPMG Women's PGA Championship here in 2025 and 2031. The men come to town for the PGA Championship in 2027. There has even been talk of a Ryder Cup: the match-play, USA-versus-Europe team showdown that happens on American soil only once every four years. The unquestioned mecca of in-person golf.
That won't be happening anytime soon. Because the PGA of America books out the venues so far in advance, 2041 is Frisco's first shot at hosting the event. But even with the relatively modest crowds at the Senior PGA—things got livelier Saturday afternoon—you could see the potential for great things in Frisco.
A small line built up to get on the facility's 200-yard-long putting green, complete with three different courses of variable difficulty. Crowds started to bustle around Ice House, the wood-chip-blanketed beer garden overlooking the practice facility, with an aesthetic resembling that of the similarly named Katy Trail establishment. Crowds formed on the bridge that splits holes 9 and 18 and, including approaches into 8, gives patrons the ability to watch shots on three holes at once.
The course itself, Fields Ranch East, was built on dirt at the north end of Frisco. The patches between holes still feel as untouched and Texas-barren as they were before architect Gil Hanse's team began digging. It's hilly and undulating. It's not necessarily treeless, but there's nothing particularly tall. From various perches you can see three, four, maybe five holes at once, and just about always have a view back to the clubhouse and the lone video screen on the property last week. You could draw similarities to the topography at PGA Championship venue Southern Hills in Tulsa, where Hanse completed a restoration in 2019, although the course is still lined with a few towering oaks (albeit fewer than before Hanse got his hands on it). At Fields Ranch East, massive par-5s twist up hills, through bunkers, and over Panther Creek. It is made to feel natural. Hanse says he and design partner Jim Wagner found eight holes—they jumped out at them, already apparent in the landscape—and created the other 10.
There will likely be some discussion about the number of birdies those holes allowed. By his 13th hole on Saturday, Padraig Harrington had already raced up the board to 17-under, an eye-popping number considering the last three winners of this tournament finished at 16-under, 8-under, and 3-under, respectively. But Harrington would stumble a bit over the next 24 holes, finish at 18-under, and lose in a playoff to Steve Stricker.
Just how that will translate to the big guns on the PGA Tour is an interesting question. The landscape in Frisco is ripe for treachery during wind-blown rounds. But of course, sometimes it doesn't materialize. The areas surrounding the greens are mounded, nuanced, and tricky. Players were short siding themselves, their balls trickling just past the hole and then down steep embankments, settling in areas that looked dead. But I also saw more up-and-downs from those spots than I'd have put money on. The greens were not particularly speedy, although they did bake out a bit as the week wore on.
"The green complexes are still new; they were planted two years ago," said Justin Leonard, who grew up in Dallas, after his round on Saturday. "I think there's some subtle tweaking that could and should happen. But all in all, for the first event here—and really, first play of any sort—I think it's held up really well. There are a couple of pretty low scores; we haven't had a lot of wind. But the property, practice, everything—I think it really works."
Even before the tournament began, Hanse said he wouldn't judge the debut based on where the final scores landed. "So many people get fixated on score as being a barometer for whether a golf course is good or bad. We don't," he said. "We get fixated on who wins on our golf courses." That is to say, whether the course did its job in separating the top dogs from the pack. It's hard to argue that it didn't: Stricker took home his sixth Champions Tour major.
We will see whether PGA Frisco proves to be a worthy major test for the pros. But it was the Ryder Cup that wouldn't leave my brain. There is risk and reward lurking everywhere in Frisco, a requirement of any worthy Ryder Cup venue. The first and third holes are monster par-5s that often play into the wind; carding an eagle is not out of the question, but neither is a bogey. At the first, I watched Shaun Micheel get to a greenside bunker in two and still end up with a 6. Seven is a wonderful short par-4 that played 338 on Friday and just 261 on Saturday. It'll create excitement and also frustrate golfers who can't manage a tricky putting surface. Hole 15 is another fun short par-4 with a handful of very deep greenside bunkers guarding the right side.
And the 18th is a hell of a finisher. It'll be short enough to tempt folks into going for it in two, but only a skinny throat of a fairway separates a rightward hazard and down-sloped bunkers on the left. In successive groups on Friday, I watched as Ernie Els, Colin Montgomerie, and Richard Green all bailed out left of left, leaving a pitch over the bunker to a narrow slice of green, with the hazard lurking long. Els got lucky, double-bouncing off the bunker lip to 12 feet. Monty did very well to flop it to 20 feet, then drained the birdie. And Green, in better shape than the other two, chipped over the bunker to five feet but blew the putt. The playoff brought out the hole's excitement, as well, as Harrington botched a hack from the thick stuff on his second shot, had to take a penalty, and then smacked a 5-wood more than 270 yards to 15 feet, only to miss the putt for a miraculous par. It's the sort of track where great golf will balance on a razor's edge, particularly with more wind and faster greens.
"I wish we were playing match play this week, because you'd be able to be a little bit more aggressive," Darren Clarke said early in the week. "You can make 2s, 3s, 5s, 6s, whatever."
That, it turns out, was intentional.
"I think Jim and I design with a match-play mentality all the time," Hanse said. "We love that style of golf. … We like the swings that can happen, emotionally, in match play."
Of course, not all reviews were positive. After withdrawing from the tournament 13 holes in, John Daly complained about the sloping tee boxes, adding a photo of his swollen knee. "Golf course is great but I wish they would make their tee boxes level!" Daly tweeted. "We are not young anymore!!"
The ability to change the setup, including the tee boxes, should make the course more pliable than Daly's knee. "The golf course has a ton of flexibility in it," Hanse said. "And it's purposeful." In addition to the massive tee boxes, he pointed to the ability to move hole locations around greens and tuck them near challenging greenside features, as well as the option to pinch in the rough or keep the fairways relatively wide, as was the case this week. Those setup decisions are in the PGA of America's hands, not Hanse's, but the possibilities are endless.
"That flexibility in our minds is a key component of design," Hanse said. "And if we do get a Ryder Cup here, I would love to see what they came up with."
So would I. Maybe one day, we'll find out.
Get the ItList Newsletter
Be the first to know about Dallas' best events, contests, giveaways, and happenings each month.
Author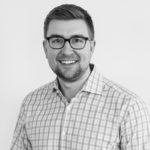 Shawn Shinneman was an Online Managing Editor at D Magazine. He's covered protests, written about old people who kill, and…