The Cowboys' decision to cut ties with running back Ezekiel Elliott in March was long overdue. It was never a smart decision to draft him fourth overall in 2016; it was an even worse decision to make him the highest-paid running back in the NFL with a contract extension that would vault his agent into the Pro Football Hall Of Fame's agent wing, if such a thing existed. We can remember the times we had enjoying the player and his efforts, and appreciate what he meant to this organization, while acknowledging The Zeke Experience was a mixed bag. Both can be true.
Similarly, we can admit that while moving on from a player well into his decline was the right decision, it also leaves a tremendous void in the offense. Since entering the league, only one player has more rushing attempts than Elliott: Derrick Henry, and only by five carries. In his final season in Dallas (we think), Elliott still finished in the top 10 in the NFL in rushes. The Cowboys were again long overdue in committing to a true two-back split between Elliott and Tony Pollard, but they finally did it last year. Elliott and Pollard were nearly level in snaps (634 to 627, respectively) and touches (248 to 232).
Elliott was no longer an effective runner, ranking 31st of the top 32 backs by rushing attempts in yards per carry. So the good news is that the bar is not very high for Dallas to replace the production on those attempts. The trickier part is that they still have a lot of work to be accounted for from the running back position. Even if we acknowledge that running back is one of the easiest positions to replace on the roster, it still creates a rather large question for this team to answer in training camp and the preseason. Roughly half of the snaps and carries at the position have to be replaced. How will the Cowboys proceed?
The first unknown to address is that we simply don't know how differently, if at all, the offense will operate now that coach Mike McCarthy is calling the plays, with offensive coordinator Kellen Moore having moved on to the Chargers. During the three-year McCarthy/Moore regime, Dallas ranked in the middle of the league (15th) in "neutral pass frequency", per rbsdm.com. (This metric tracks how often a team throws the ball on first or second down when the game is still in question.) If we isolate last season, Dallas ranked 26th in pass-heaviness, or rather, seventh in rush frequency.
The problem is, we have no idea why that happened. Was this more Moore or McCarthy's doing? Was it due to a lack of viable receiving options? Was it the musical chairs on the offensive line? After the club and Moore mutually parted ways at season's end, this became the most intriguing Cowboys question: what, exactly, is going to change?
Because we can't know that, let's focus on the share of the work, and the type of work. Elliott's defenders over the past couple of seasons would usually point to two areas: short yardage and pass protection. First, short yardage. It is certainly true that Elliott was a heavily used and highly effective runner in these situations last season. On third- or fourth-down plays with one or two yards to gain, only Eagles quarterback Jalen Hurts had more carries than Elliott in the regular season. He had 26 such attempts, gaining 19 first downs and scoring three touchdowns. In the same situations, Pollard had 13 attempts, gaining 10 first downs and scoring once. Both players produced at a prodigious rate in these spots. The difference is that Pollard averaged over two yards more per carry than Elliott in short-yardage situations. So when the argument is made that Elliott's yards per attempt were down because he was asked to handle short-yardage situations, Pollard was just as effective on those plays, but also picked up something extra with regularity.
So who will handle short-yardage situations? Well, why not Pollard? The assumption is that can't be his role because he's not a bigger back, but he has proven plenty capable in this area. However, even if Pollard gets the bulk of these carries, that still leaves the other portion (Pollard's previous workload) to be addressed. Rookie sixth-round draft choice Deuce Vaughn has the chance to have an impact on this offense in a multitude of ways, but this is not one of them. That leaves Dallas with offseason acquisition Ronald Jones, second-year player Malik Davis, and the oft-injured Rico Dowdle. In the three years in which Jones was getting regular carries with the Bucs and Chiefs (2019 to '21), he picked up 20 first downs and no scores on 27 attempts. There is no reason why Jones can't be a moderately successful short-yardage option behind a good run-blocking line, while Pollard gets the bulk of these carries. With Davis and Dowdle, there's no way to confidently say either way.
There is also a wild card: Hunter Luepke, an undrafted free-agent fullback from North Dakota State. Luepke was a ridiculously productive back at the FCS level, both as a runner and receiver.
Luepke was on the kickoff-return team in college, and if he proves capable of playing on that and other special teams, he has a solid shot of making the roster. He's a dark-horse candidate to be heavily involved in short-yardage situations, if not as a runner then as a lead blocker.
To the other question regarding Elliott's departure: pass protection. The notion that Pollard was unreliable here is outdated. It might surprise you to learn that he registered 10 more pass-protection snaps (62) than Elliott did last year. I'm not sure I would put a ton into Pro Football Focus' grading of running-back pass protection, but Pollard ranked second in the league last year. My impression of Pollard in this regard is that he's fine, about the same as Elliott was last year. Also, we're talking about running-back pass protection. I'm willing to bet any of the in-house options can handle this responsiblity well enough that a drop-off won't be noticable.
The simplest answer to all of these questions–short yardage, pass protection, the workload in general–is: Tony Pollard. Largely because Dallas doesn't really have another option. This is why, as great of a story as "Deuce Vaughn, Dallas Cowboy" is, it was curious that the front office didn't value the position higher in a running-back-rich draft. The primary concern with Pollard has always been his ability to handle the load of a lead back. He had a 50/50 split with Elliott last year; this year, I expect him to be closer to 60 or 65 percent, with Vaughn and another back accounting for the other eight to 10 opportunities. That would have him sniffing the top five in carries, touches, and snaps for all running backs. Complicating matters is that Pollard will be tackling this significant increase in his assignments while coming off of a broken fibula suffered in the playoff loss to San Francisco.
No one, those in the front office included, has any idea if he can handle this. The prudent thing to have done, as is often the case with this team, is to have started this process one year earlier. The even split should have occurred in 2021, with Pollard surpassing Elliott in 2022. But Jerry Jones' love for Elliott reigned supreme, right up until the moment it would have been fiscal suicide to proceed any further. Now the Cowboys face a situation where Pollard will play under the franchise tag and enter free agency with the team having no established backs on the roster to replace him.
For this season, though, I expect the position to be fine. I wouldn't be surprised if it is even more productive than it was over the past two years. Tony Pollard has become one of the best running backs in the NFL, and as a fourth-round draft selection in 2019, he represents a massive win for the team's personnel department. By contrast, Elliott had become one of the worst high-usage runners in the league. The Cowboys arrived at this situation of their own volition and doing, but it is now time to fully trust Pollard. Because that is the only choice they have.
Get the ItList Newsletter
Be the first to know about Dallas' best events, contests, giveaways, and happenings each month.
Author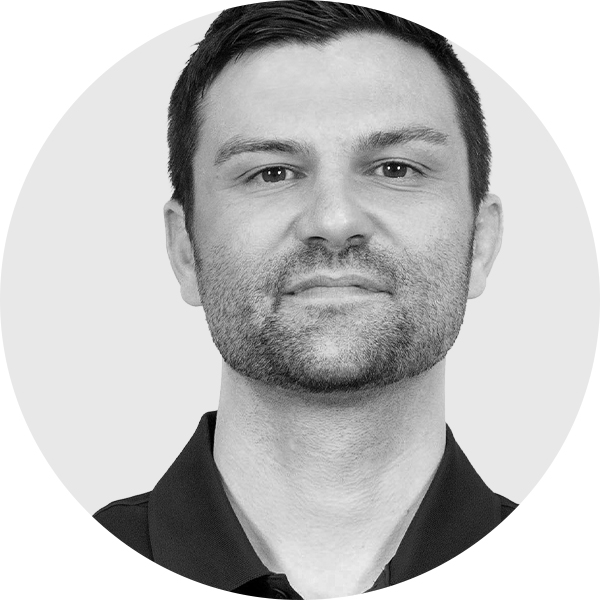 Jake Kemp covers the Cowboys and Mavericks for StrongSide. He is a lifelong Dallas sports fan who currently works for…