Everything that could have gone wrong for the Stars did during the second period of Game 3 against the Kraken. Miro Heiskanen took a puck to the face, left the game, and didn't return. Jake Oettinger was shaky, leaky, spraying rebounds directly onto the blades of Seattle sticks. And the rest of the Stars went silent as the Kraken blew the game wide open, turning what had been a scoreless game after one period into a 5-1 blowout after two.
Everything, that is, except Evgenii Dadonov.
The veteran winger was among the few not visibly shell-shocked by Heiskanen's departure. His play didn't change, his puck movement was crisp, and in the midst of all the negative chaos, he made a smart, simple play at the blue line to set up a goal by Mason Marchment. He was a positive, the way he's always been since being acquired at the trade deadline.
For Stars fans, Dadonov was the other guy in the trade with the Montreal Canadiens on Feb. 26. Denis Gurianov was struggling, he hadn't clicked in Dallas after multiple coaches, and the new staff had given up on him being a vital part of the system. Trading the 25-year-old was addition by subtraction. It would offer a fresh start for both sides.
It almost didn't matter what came back. Dadonov would do. Yes, he struggled while producing just 18 points in 50 games in Montreal, but he was an expiring asset, and he wouldn't cost much after Montreal retained some of his salary.
That's how the deal looked and felt. Dadonov was a placeholder whom coach Peter DeBoer had a history with, but this was mostly about getting Gurianov out of town.
But Dadonov clicked almost instantly. He had 15 points (three goals, 12 assists) in 23 regular-season games with Dallas, and he has followed it up with six points (four goals, two assists) in nine playoff contests. When the Stars have struggled with opposing schematics, particularly in the neutral zone, Dadonov has helped unlock offense against the Minnesota Wild and the Kraken. He's become a vital cog, another savvy move by Stars general manager Jim Nill.
Yet his play stands out for all the wrong reasons. Evgenii Dadonov, impressive as he's been, should not be depended on this much in a playoff run. And as the Stars head into what feels like a must-win Game 4 on Tuesday night, they need answers from another winger.
Jason Robertson had a historic regular season with 109 points, a Stars record, and 68 of them came at even strength. Through nine playoff games, he has one point at even strength. That's fewer than Jani Hakanpaa. The much-maligned Ryan Suter is tripling up Robertson's production when the game is at 5-on-5.
Robertson does have six points on the power play, but when the game is even—and it is a majority of the time—he has been missing in action, to the point it has become a serious concern.
Heiskanen, even after the face laceration, will be OK; he'll come back strong in Game 4. Oettinger has a history of bouncing back from bad performances; that's not a concern after he was pulled in Game 3. But the third member of the golden trio of the 2017 draft class is another story.
DeBoer has already gone to the line blender, putting Joe Pavelski with Marchment and Max Domi, but he has yet to hit the puree setting in the postseason. He and the Stars have been patiently waiting for Robertson to click like he did in the regular season.
But you can't wait forever.
And as you look at how the series with Seattle has unfolded—getting four goals from Pavelski, only to lose in overtime, falling to shambles after Heiskanen took a puck to the face—Robertson has had opportunities to step up and enter the superstar realm, be the difference maker when his team needed it most.
Instead we find ourselves heaping praise on Dadonov and looking for silver linings. But if Robertson doesn't get it going in Game 4, there may not be any more silver linings to look for.
Get the ItList Newsletter
Be the first to know about Dallas' best events, contests, giveaways, and happenings each month.
Author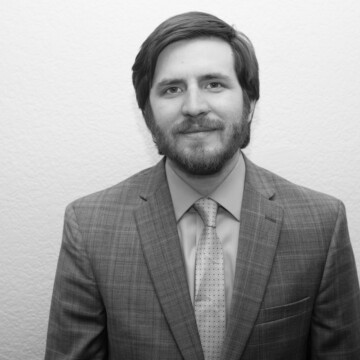 Sean Shapiro covers the Stars for StrongSide. He is a national NHL reporter and writer who previously covered the Dallas…