The Cowboys' 2023 draft class is complete. Jerry Jones came into the week with seven selections and left with eight rookies who he hopes will flesh out a championship roster this season. There's a lot to delve into when it comes to the specific players, but before we get into that, let's take a peek at how the overall strategy for this draft looks relative to the expectations for this class and to how the rest of the NFL fared. The first big takeaway? The Cowboys took their guys with confidence when they felt they needed to, regardless of the player's expected draft position.
Using the Consensus Big Board compiled by Arif Hasan, we can compare the draft positions of every player who got picked to his average rank across more than 70 expert big boards. Based on this data, the Cowboys "reached" for their guy more than most any other team in the league. However, a "reach" in the NFL Draft is always in the eye of the beholder, and not all of them are created equal. Considering the 104th-ranked prospect, linebacker DeMarvion Overshown, a reach at pick 90 isn't all that fair, for instance.
What's obvious is the Cowboys' confidence levels in their scouting department remain high, which tracks given how the bulk of the 2021-22 and 2022-23 teams—which compiled back-to-back double-digit-win seasons for the first time since the '90s—were largely built through the draft. They proved that out of the gate when they selected first-rounder Mazi Smith (a defensive tackle!) 23 spots higher than his consensus big board ranking. 
(Oddly enough, this is the second consecutive year that the Cowboys' first-round pick was taken 23 spots higher than consensus—offensive lineman Tyler Smith, selected 24th in the 2022 NFL Draft, was ranked 47th in this same board. And we all know how that has worked out.)
Mazi Smith may have been a surprise pick to most, but it might be a pleasant one considering the run defense has been cause for concern on an otherwise promising and explosive roster. The Cowboys are one of five teams to allow more than 6,000 rushing yards (excluding scrambles) over the past three seasons, along with the Bears, Chargers, Lions, and Texans. That's not the best company to keep if you want to be a contender. Smith will add stability to this unit, and at 323 pounds, he brings a large, athletic body to clog up the middle of the field. While much of the talk has been about his athleticism, don't discount his college production. In his final two years at Michigan, Smith was on the field for more than 500 run plays, tallying 89 tackles (solo plus assisted) while missing only seven. Among the 136 players with at least 400 snaps in run defense over these two seasons, Smith's 7.3 percent missed tackle rate ranked 15th-best. Last season, Pro Football Focus gave him a matching 15th-best run-defense grade among qualified FBS interior linemen.
The Cowboys' second pick was eerily similar to their first swing in a number of ways: an extremely athletic Michigan Wolverine who was expected to go a round later than where Dallas selected him. Tight end Luke Schoonmaker racked up 583 yards and six touchdowns over his final two seasons at Michigan. His 2.15 yards per route run was the eighth-most in the country last season, out of the 148 tight ends with at least 20 targets. His athleticism is what really stands out, though. Kent Lee Platte (@MathBomb on Twitter) has developed a rating called Relative Athletic Score (RAS), which combines various combine and pro-day results for draft prospects into a number designed to give a better idea of the player's athleticism. According to Platte's data, Schoonmaker grades out as the 17th-most athletic tight end since 1987—out of more than 1,000 tight ends in the database.
Dallas found another above-average athlete in the third round. Overshown ran a 4.56 40-yard dash at the combine, which is fast for anyone, but especially a guy standing 6-foot-3 and weighing 229 pounds. Overshown could be a versatile player in the NFL, as he spent his high school career as a safety and played a few snaps there in his first year at Texas. Since then, though, he has primarily played in the box or as a down lineman, with some snaps in the slot here and there. He had three straight seasons with 50-plus solo tackles and could add depth as another important addition in the everlong quest to Stop. The. Run.
The last player who graded out as a plus athlete in this draft class is Eric Scott Jr., a cornerback from Southern Miss. By the time the sixth round rolls around, hardly anyone should be considered a reach, but it's worth noting that Scott didn't make it into the top 300 players on the consensus big board. He's a long-limbed corner without much to offer in single coverage or in the slot, but he could use his athleticism to cover up some holes in his game.
Scott's biggest appeal to those in the Dallas draft room might simply have been his arms; they're 32¼ inches long. Since 2011, only the Lions and the Jets have drafted cornerbacks with an average arm length longer than those of the Cowboys' drafted corners. That can come in handy in pass coverage—provided, of course, that Scott can stick to his man better than 2021-draftees-turned-bubble-players Kelvin Joseph and Nahshon Wright have been able to in the NFL.
Finally, we can't leave a 2023 draft piece without touching on the most, well, touching portion of the draft: the other sixth-round pick, running back Deuce Vaughn, son of Cowboys scout Chris Vaughn. Make no mistake about it, Jerry Jones did not make this selection just to please his employee. Deuce can play. He was the only selection the Cowboys made at a lower spot than where the player ranked on the consensus big board. In other words, it was their only "steal" of the draft. Vaughn was remarkably productive in three seasons at Kansas State, amassing 43 touchdowns, including this 88-yard run against Alabama.
Dropping 133 rushing yards against the Tide in a bowl game was enough to have Nick Saban singing Vaughn's praises. His biggest downside is his size. At 5-foot-5, Vaughn is the shortest player ever measured at the NFL Combine, and he would be the shortest running back on an NFL roster next year, besting the Eagles' Boston Scott by an inch. He averaged 5.6 yards per carry during his career, and he held up to a workload of more than 500 carries over his final two seasons. His size will always be at the forefront, however, as it has had a tangible effect on his play—his 2.3 yards per carry after contact ranked 158th of 168 running backs with at least 100 carries in 2022.
The Cowboys' 2023 draft class is a group of the unexpected and the intriguing. It's a class of Their Guys. And it's a class of athletes. Now it's up to the coaching staff to turn these prospects into players who can help get the Cowboys over the top.
Get the ItList Newsletter
Be the first to know about Dallas' best events, contests, giveaways, and happenings each month.
Author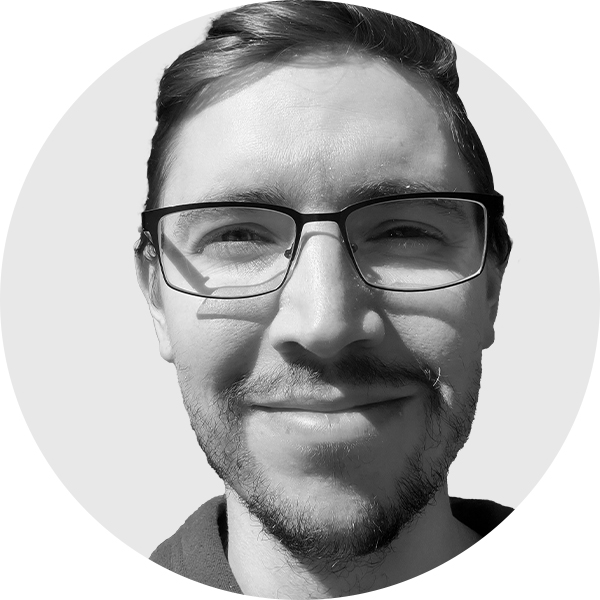 Dan covers the Cowboys for StrongSide. He is a Pacific Northwest native & self-described nerd who has been covering the…