Joe Pavelski took part in an optional skate on Monday morning.
One week after he had to be helped off the ice during Game 1 of Dallas' first-round playoff series against the Wild and entered concussion protocol, the Stars veteran took a twirl with the healthy scratches from Game 4. The fact Pavelski has been cleared to skate is a positive sign; it means he'll probably be back in the lineup sooner than later this spring. 
In the meantime, "Win one for Joe" has become a rallying cry for the Stars. After they evened the series with a win in Game 2, Jake Oettinger pointed to Pavelski's inspiration in a postgame interview. When the Stars flew to Minnesota without him for Games 3 and 4, there was an internal push to make sure the team returned to Dallas with a guarantee that Pavelski would have another flight to catch.
It is fitting that Tyler Seguin has found immediate success playing Pavelski's role on the power play in front of the net. His three power-play goals have been Pavelski-esque: smart, effective work around the net and creating chances on tips, like the ones the 38-year-old Pavelski has worked on before and after every practice for the entirety of his career.
The tributes, both emotional and tactical, have been fitting.
But seeing Pavelski practice on Monday, even in a lighter format with only a handful of teammates, was also a stark reminder of what the Stars have been missing against the Wild at even strength.
The Stars are tied in this series because of Oettinger's heroics and power-play proficiency. They've rope-a-doped the Wild through four games, taking body blows at even strength, Oettinger serving as the necessary shield, before punching back on the man advantage. 
It's a formula that has won two games, but it's not a Stanley Cup-winning formula. And as the series shifts to Dallas for Game 5 on Tuesday night, the Stars' most important mandate, beyond winning, is finding a way to create offense at even strength.
The Wild have an 8-5 edge in scoring at even strength, 9-5 if you include an empty-netter from Game 3. While seven Minnesota players have an even-strength tally, the entirety of the Stars' 5-on-5 goals have come from Roope Hintz, Evgenii Dadonov, and Luke Glendening.
Hintz has at least done his part. He has been one of the Stars' best forwards in transition, even in games he hasn't scored. Glendening cashed in on an odd dump-in play in Game 3, while Dadonov has been a trade-deadline success for general manager Jim Nill. Both have been pleasant surprises, particularly when players well above their pay grade have struggled to produce.
In particular, the Stars desperately need more from Jason Robertson.
As great as his regular season was, Robertson has been a passenger in this series. He is point-less at even strength after registering 68 of his 109 regular-season points at 5-on-5.
More than any other player, Robertson has been impacted by Pavelski's injury. While Hintz has adjusted to play his game in a solo manner, flashing and dashing around the ice, Robertson relies more on reading his linemates, bobbing and weaving as a group. Without Pavelski, he seems lost.
Seguin has filled in admirably on the first line in Pavelski's absence, but his promotion has left a gap on the third line, as Mason Marchment, Max Domi, and Ty Dellandrea have become a line without a true purpose. Marchment is still dealing with the after-effects from a regular-season injury, Domi is struggling to find his game since being acquired in a trade-deadline move, and Dellandrea is being asked to help carry the defensive water for both of them.
The lines need to be juggled because right now, Pete DeBoer's preferred even-icetime approach has the Stars sending out lines that have no idea what to do offensively for half the game. Marchment and Domi need a player like Seguin to help smooth things through. Either that or Dadonov needs to be put on the wing; he could at least inspire some transitional offense. 
The Stars also need to take Seguin away from Robertson and Hintz for an emotional reason. Robertson and Hintz are both centerpiece players. Each got a big contract within the last calendar year, and Robertson will receive some Hart votes. But by teaming them with Seguin, they were given the crutch that they needed to be fixed in the wake of Pavelski's injury instead of being Dallas' fixers. They need to carry a line with a partner like, say, Dellandrea (or perhaps even a fourth-liner) instead of disrupting another by teaming with another of Dallas' longstanding focal points. They need to create their own solutions.
It's not always fair to put everything on a single player or even a couple of players, especially in hockey. But through four games, Robertson's no-show at even strength has forced the Stars to live and die with their power play and on the pads of Oettinger. They have shown they can win this series with the current formula. The referees have turned on the Wild, and Marcus Foligno only made things worse with his comments after Game 4. Plus, Oettinger seems as dialed in as ever.
But the goal was never simply to win one playoff series. This pursuit is about winning the Stanley Cup, and doing that will require an even-strength awakening. The Stars don't have time to wait for Pavelski to return for that to happen. By then, it could be too late.
Get the ItList Newsletter
Be the first to know about Dallas' best events, contests, giveaways, and happenings each month.
Author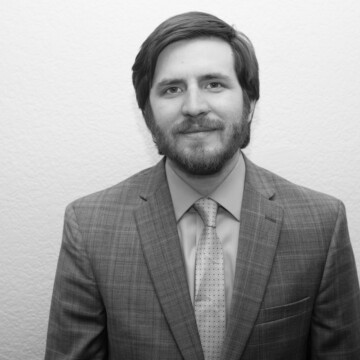 Sean Shapiro covers the Stars for StrongSide. He is a national NHL reporter and writer who previously covered the Dallas…