Goaltending, by nature, is reactive.
A save can't happen without a shot. A win can't occur without goals.
Goalies can't take the game into their own hands. They can't legally cross the red line to play the puck even if they wanted to venture that far. All they can do is wait for the action to come to them. It can be a lonely, frustrating feeling.
Which means goaltending success–and, yes, this is terribly cliched–is primarily mental. At the professional level, the difference between minor and major league-caliber goaltending lies between the ears. Good and great is driven by the internal dialogue no one else ever hears.
And Jake Oettinger's internal dialogue, the thing that drives the Stars goalie, can be very, very angry.
Oettinger looks calm on the outside. Composed. He didn't smash his stick after the Wild scored their double-overtime Game 1 winner on Monday night. He simply skated off in silence.
Internally? Oettinger stores everything. He remembers perceived slights, then repurposes them on his quest to prove he's one of the best goaltenders on the planet. He's always processing external stimuli.
Such was the case a year and a half ago, when Oetttinger was sent to the AHL at the start of the 2021-22 season. The move was purely procedural: the Stars' goaltending room had four players for two spots, and Oettinger, by far the youngest and the cheapest of the quartet, was the one who could be sent down. That didn't stop him from taking it personally. He arrived in Cedar Park determined he'd never be back in the minor leagues, and made damn sure to prove himself right with his play. That culminated in the borderline-legendary series against the Calgary Flames in last year's first round, when he stopped 272 of 285 shots (a .954 save percentage).
More recently, on March 23, Oettinger fielded a question from a media member about his fatigue level. It was an understandable thought: Oettinger had recently set a career high for NHL games played, was dealing with one of the highest workloads in the league this season, and had just allowed 10 goals in a two-game span. Fans and media alike wondered whether Peter DeBoer and his coaching staff were riding their goalie too hard. Oettinger took it as an opportunity to shut everyone up.
"I feel like I'm one of the best goalies in the world and I haven't shown that," Oettinger said on March 23. "A lot of people have been saying they think I'm exhausted. No one knows how I feel except for me."
Lo and behold, beginning with the game that prompted those comments, Oettinger closed out the regular season with a 7-1 record and a .942 save percentage in eight starts.
So when the Stars win this first-round series, the Wild will partially have to blame the 2014 Edina High School boys hockey team for helping create the monster that devoured them.
Just as Texans treat high school football with rarified air, Minnesotans revere high school hockey. High school football championship games in Texas fill AT&T Stadium. High school hockey in Minnesota packs an NHL arena. While it may be fun to poke at the "State of Hockey" at an NHL level, the moniker is well earned within the fabric of communities in Minnesota.
This is where Oettinger grew up. From the time he became a full-time goalie at the age of 10, part of his drive, like many young Minnesotans, was to win a state title inside Xcel Energy Center, home of the Wild.
He nearly pulled it off, too. As a freshman, he led Lakeville North to what's simply known as "The Tournament" in Minnesota. In the quarterfinals, Oettinger made 29 saves in a 2-1 overtime victory. He made 25 saves in a double-overtime victory in the state semifinal, leading Lakeville North to the state title game after trailing 4-1 early in the second period.
And then the Panthers got cranked.
Edina pounded Lakeville North, 8-2. Oettinger allowed seven goals on 18 shots and was pulled with 9:32 remaining for senior captain Will DuPont, who had surrendered the net for his final high-school season to the freshman.
It turned out to be Oettinger's final high school game. The next year, he joined the residency program for the United States National Team Development Program in Plymouth, Michigan. He would spend two seasons in Michigan before finishing high school a year early to join Boston University as a 17-year-old freshman.
He was on the right path, but he never got a second chance to win the big one in St. Paul.
So, instead, he carries that revenge against the Wild.
In three career NHL starts in St. Paul, Oettinger has a .945 save percentage and 1.66 goals against average. He does so in front of friends and family, but don't get it twisted. One of Oettinger's driving factors when he's skating on his home state's ice is the opportunity to silence the other 17,000 people in the building rooting against him. He's the hockey version of Minnesota Nice. Quiet, reserved, even friendly to his opponents. Beneath the surface, he's fueled by wanting to shut down an entire state's NHL dreams. That's what happens when a 15-year-old boy carries a moment with him until he's a 24-year-old man.
That's why Game 2 felt like such a turning point in the series. The Wild botched a goaltending decision to play Marc-Andre Fleury instead of the hot hand in Filip Gustavvsson, and a golden opportunity to steal a 2-0 series lead was squandered. 
Now the kid from Minnesota, who dreamt as a child of winning big games in St. Paul, gets a chance to win his biggest ones to date in the building where he endured one of his most embarrassing losses.
The rest of the Stars will endure the pressure of playoff road games on Friday and Sunday. Oettinger, on the other hand, will be in one of the most comfortable places in the world. Which is why it won't be Wild versus Stars for the visiting goalie. It will be State of Hockey versus state of mind.
Get the ItList Newsletter
Be the first to know about Dallas' best events, contests, giveaways, and happenings each month.
Author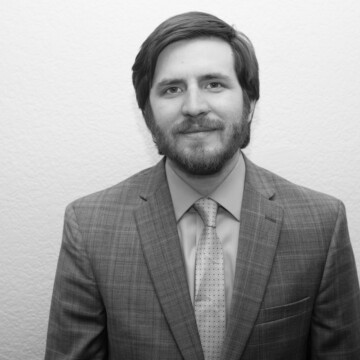 Sean Shapiro covers the Stars for StrongSide. He is a national NHL reporter and writer who previously covered the Dallas…