In many ways, Jason Robertson is the heir apparent to Mike Modano.
Both are American forwards who played their teenage years in Michigan. Both opted for the Canadian junior development route, with Modano going to the Western Hockey League and Robertston to the Ontario Hockey League. And now, with Robertson up to 106 points and counting, both set Dallas Stars records for points in a season during their 23-year-old seasons.
The parallel storylines seemingly write themselves. The fact that Modano was in attendance when Robertson broke his season-scoring mark on March 31 only adds to the potential lore.
But Robertson isn't chasing or trying to succeed Modano in Dallas. In fact, beyond seeing No. 9 up in the American Airlines Center rafters, he knows little about the former Star great beyond his being an ex-player who happens to work for the team Dallas will likely play in the first round of the playoffs.
"It's exciting to break a record. I'm sure the fans get excited about it. But I never watched Modano play," Robertson says. "I don't know how he played. I've never really even looked up video. I know he put up a lot of goals and scored a lot of goals and that, unfortunately, he works for [the] Minnesota [Wild] right now. But that's about it."
Quotes like this have the potential for some over-hyped virality, particularly in hockey. This is a sport where respecting your elders and at least pretending to be a historian are part of the fabric of the game. Someone will take that quote and think Robertson is being disrespectful of Modano.
But Robertson is just telling the truth. When it comes to American icons, he's not chasing Modano. Nor does he care too much about Stars history; that's for older fans to discuss. For Robertson, it's all about living in the present. Which means, for him, the true mark of American excellence in Stars history—the player he admires most—is currently in the Dallas locker room and skating on Robertson's line.
Which makes it fitting that Robertson's breakout season, the one that is propelling him to superstardom, also coincides with the year Joe Pavelski registered his 1,000th career point, which he achieved on Monday in Detroit via his patented tip-in.
It was a play that Pavelski has worked on—and this isn't hyperbole—a million times in his life. Every practice, Pavelski puts in extra work tipping pucks in front of the net, focusing on the small details of the game. He's not just one of the first and last players on the ice; he's also directing running drills for everyone else, too. That mindset begins to inform how a seventh-round draft pick from Wisconsin became only the 11th American in NHL history to crack the millennium mark.
Everyone takes notice; it's common practice for other Stars players to praise Pavelski. But few actually follow his example on a daily basis the way Robertson does.
"I think the big thing is just seeing him being able to continue doing what he does every year, every season, the way he works on his skills and adapts," Robertson says. "He's gonna be something like 39 years old soon, and he's out there first and last off the ice. That's what I want to do. I want to be at the age where someone looks at me and sees me as an example of that 20 years from now."
But you don't need a time machine to appreciate Robertson's impact. All you need to do is watch the game in front of you right now.
Modano was flash and dash, a naturally gifted athlete and skater. He had long, beautiful strides, a signature jersey flow that rippled in the wind as he charged up the ice. Everything about Modano was effortlessly graceful. He made hockey sexy in Dallas in the early 1990s because his game looked the part.
Robertson has a different aesthetic. His skating isn't pretty; his movements are awkward. Visually, it's so clunky that many (this writer included) wondered whether it would prevent him from ever reaching the NHL. That's why a preternatural goal scorer fell to the second round of the 2017 NHL Draft.
But as Pavelski pointed out Monday night, Robertson doesn't need to look pretty. Not when he has seemingly mastered every intangible in his early 20s.
"It's the little things that make him. He gets by doing all of the little things right," Pavelski told StrongSide. "He doesn't have flashy speed, but he's slippery and takes the right route every time. He's got great body control and spatial awareness. He knows his tools, his limitations. And then he does every simple thing great."
And for that reason, Robertson is simply great.
Before Monday's game, in which Robertson tallied three points, Stars general manager Jim Nill recalled a recent game when Robertson, near the end of a shift, changed the angle on a play and created a shot from a seemingly harmless area. Then he drifted to the space for the rebound and created a quality scoring chance out of nothing.
It's similar to Robertson's recent goal against the Philadelphia Flyers, when he scored with two seconds remaining in the first period: actively reading the clock and situation to create a chance out of nothing.
"That moment becomes a goal, so we see more of it being recognized, but he makes those plays all game," Nill says. "It's the simple, right decision that he makes every time."
It's why Robertson has set a new standard for Dallas Stars scoring without the hoopla. His 106 points heading into the final two games of the season haven't just broken Modano's old mark of 93; Robertson has essentially lapped the field. Playing on a very good team, he has 30 more points than the second-highest scorer (fittingly, that's Pavelski).
Robertson registering a point per game is the norm. It almost feels automatic, to the point that it's also become mundane. His season has lulled Stars fans, and hockey fans in general, into something of a daze. He doesn't need the highlight reel to produce points like Modano often did. He just needs to step on the ice and do the simple things right.
Robertson is Pavelski and Modano all rolled into one: an American force for the Stars who plays his game so simply, so effectively, that fans have to put in the extra effort to properly appreciate what's happening in front of them, from shift to shift. They should, too. Because we're watching the next great American play in Dallas. And, in all likelihood, the best one of them all.
Get the ItList Newsletter
Be the first to know about Dallas' best events, contests, giveaways, and happenings each month.
Author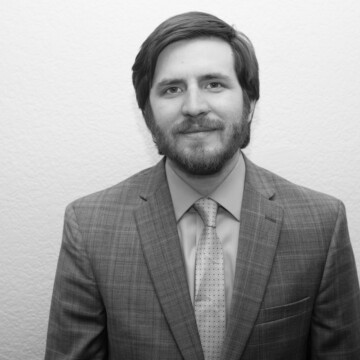 Sean Shapiro covers the Stars for StrongSide. He is a national NHL reporter and writer who previously covered the Dallas…