In another life, Pete DeBoer, head coach of the Dallas Stars, would be Peter DeBoer, Esquire. He would be picking juries, not starting lineups. He'd study legal precedents, not tape. Managing power plays would have an entirely different context.
Because, after his minor-league hockey career drew to a close with the Milwaukee Admirals at age 23, DeBoer was supposed to become a lawyer.
"That was realistically going to be my path," DeBoer tells D Magazine. "Thank God I went the other way. When I had that major crossroads, I took the risk, took a pay cut to be a hockey coach and not take a job with a law firm. I'm thankful every day I made that choice."
That choice put DeBoer on a path where he's coached more than 1,000 NHL games for five NHL franchises and won 555 career games, seventh-most amongst active NHL coaches. He'll be coaching in the playoffs for the eighth time in his NHL career with the Stars currently battling for a Central Division title.
You can thank, or blame, Florida Panthers head coach Paul Maurice, for steering his longtime friend toward coaching. Maurice and DeBoer have known each other since they played junior hockey together with the Windsor Spitfires from 1985 to 1987. That final year changed Maurice's career forever—and, eventually, DeBoer's, too. Maurice's playing career had stalled out, with only five points in 32 games in the 1987-1988 OHL season. He was also battling an eye injury that became chronic and still affects his vision. So when Windsor needed to free up a roster spot to accommodate Pat Jablonski, a goalie returning from the NHL, Maurice was the odd man out. The organization gave him a choice: get traded for a draft pick or join the coaching staff as a 21-year-old assistant.
Maurice opted to retire from the ice. He spent three seasons as an assistant coach in Windsor before joining the OHL expansion franchise Detroit Junior Red Wings, where he was an assistant for three more seasons until he was named the team's head coach before the 1993-94 season.
That's when Maurice called DeBoer—or, more accurately, walked across the apartment and asked him in person. After DeBoer's playing career ended, he enrolled in the dual law program hosted by the University of Detroit and the University of Windsor and, needing a place to live, moved into Maurice's apartment. He also needed some extra income to help pay for law school beyond the meager savings from a seven-year career in minor-league hockey.
"I got promoted, and I needed someone to help me coach," Maurice recalls. "I wasn't sure if Pete would do it, but he was willing as long as it didn't get in the way of him studying for his degree."
It was a natural fit. Maurice spent his mornings at the rink—he was also the Junior Red Wings' general manager—while DeBoer studied. They'd reconvene in the afternoon for practice "and then away we'd go," DeBoer says. "It was good for me. I got a balance of the hard [school] work and then could still stay involved in hockey."
Which isn't to say it was an easy balance. Maurice is quick to note that DeBoer "sacrificed a lot of needed sleep" to handle both endeavors. Decades later, DeBoer hasn't forgotten the time the team returned from a road trip at 4 a.m. with a paper deadline looming. He slept a couple of hours, then woke up and got writing by 9 a.m. The whole thing probably wouldn't have worked without several accommodating professors who allowed DeBoer to reschedule a few exams when they conflicted with Junior Red Wings road trips.
Like most law students, summers meant internships. One year, he worked for a computer firm, where he spent the entire time writing disclaimers on the back of floppy disks. "Maybe the worst possible job in all of law jobs," he says. He spent another, more interesting stint with a criminal law firm in Windsor. That came with complications; DeBoer says he wrestled with the morality of helping "defend people who had done some bad stuff."
Things were much simpler on the ice, where Maurice and DeBoer both viewed the game in similar ways—systematically, you can still see that in how their NHL teams play today—even if they came at it with different personalities.
"Pete is very quick," Maurice says. "He doesn't agonize over decisions; he makes his decision and goes with it. I'm more of the opposite. I go over all 50 options over and over again. Between us, it was a good mix."
Still, DeBoer remained intent on pursuing law until their second season together, when a seismic change hit the Junior Red Wings. Peter Karmanos, the team's owner, purchased the NHL's Hartford Whalers, and the knock-on effect involved immediately relocating dozens of hockey and business staffers from Detroit to Connecticut. That left Maurice and DeBoer without virtually their entire support staff, and no one but them to pick up the slack.
Junior hockey coaches already wear many hats, from managing the on-ice game to handling their own video scouting to formally or informally recruiting talent. This was an entire hat rack of responsibilities, all the way down to handling travel logistics and day-to-day management of players off the ice.
They persevered anyway, leading the Junior Red Wings to the 1995 OHL Championship as well as advancing to the Memorial Cup (the national championship series for Canadian Major Junior Hockey). Karmanos was so impressed that he appointed Maurice head coach of the Whalers, making him the second-youngest NHL coach in history, at 28 years old.
Maurice's old job in Detroit was now vacant, and when DeBoer was offered the opportunity to succeed him, he had a decision to make. Until then, he'd still planned to go into law. He had a job lined up with a criminal law firm in Windsor, and he was set to start in September, after completing his degree. Still, when given the chance to run his own team, "I had to try," DeBoer says.
He took the pay cut and spent 13 seasons as a head coach in the OHL before becoming the Florida Panthers head coach in the 2008-09 season, 14 years before Maurice eventually ran the team himself.
"I don't know if he ever really would have been a lawyer, wearing a suit to work every day. I just don't see it happening," Maurice says. "Pete is someone who needs the juice. He needs something more to keep him interested."
These days, DeBoer can only laugh at imagining the life he nearly had. Once he took that Junior Red Wings job, he's never second-guessed his decision, even if some of his family members—his mother, in particular—did at first. He felt at home coaching since the day Maurice walked across the apartment and asked him to become an assistant.
Maurice admits he had no idea whether his friend would actually agree to it. But looking back, he's much more certain that even if DeBoer had turned him down, his friend's career path would have eventually led to something more stimulating.
"Pete needs to compete," he says. "I think if he'd gone the route of law, he'd eventually left that for business or something where he could compete and try to build something."
DeBoer is less sure of what the alternate reality would have looked like.
"I really don't know, but I think I avoided a lot of tough situations," he says. "I think back to the time with the criminal cases that, you know, would keep you lying awake at night. When you lie awake at night thinking about something hockey related, that's a pretty good perspective to look back on."
All said, it was a good decision.
Get the ItList Newsletter
Be the first to know about Dallas' best events, contests, giveaways, and happenings each month.
Author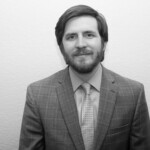 Sean Shapiro covers the Stars for StrongSide. He is a national NHL reporter and writer who previously covered the Dallas…