The Cowboys are in an enviable position heading into this week's NFL draft. By addressing needs at cornerback and wide receiver in trades for Stephon Gilmore and Brandin Cooks, Dallas can operate with a bit more freedom when considering prospects. "Best player available versus need" is mostly an overwrought parlor game. In reality, this false dichotomy operates on an axis: the best players available from a list of the most pressing needs. And when the Cowboys allowed Dalton Schultz to walk in free agency, tight end became high on the list of the most glaring needs on the roster. 
It's a good time to be in the market for a tight end, however, and perhaps that is why the front office moved on from the reliable but at times underwhelming Schultz.NFL.com's Daniel Jeremiah has five tight ends in his top 40, as does Pro Football Focus. The Athletic's Dane Brugler has a first-round or first/second-round grade on five players at the position. The club has the opportunity to draft its tight end for the next decade, and it should do so. 
We'll learn a lot about how the Cowboys plan to approach offense in the post-Kellen Moore era based on which tight end they draft, and when. Which player, or type of player, they should add is debatable. The importance of an elite tight end in today's NFL is not, as Warren Sharpe recently outlined. The gist of his research is this: highly effective tight ends are the ultimate antidote to the schematic trend of NFL defenses, which feature two high safeties, less blitzing, and less man coverage resulting in more zone looks. Passes to a tight end are the most efficient and the most effective attempts, especially on throws that travel less than eight yards. 
The Cowboys know this; they ranked eighth in the league in each of the last two seasons in Expected Points Added per play, or EPA, on receptions by tight ends. Dak Prescott likes throwing to his tight ends, and the offense moves the chains or scores at a near-elite rate when he does. Jake Ferguson and Peyton Hendershot both turned in solid rookie campaigns in 2022; both appear capable of being solid contributors and perhaps starters one day. They're just not there yet.
The Cowboys have been the most balanced attack in the NFL over the last couple of seasons, ranking 16th in "early down pass frequency," per rbsdm.com. I have no idea how much, if at all, that number changes with Moore (and Ezekiel Elliott) no longer in the fold. It's unlikely, though, that the Cowboys suddenly ask Prescott to operate like Patrick Mahomes or Josh Allen. (Their teams led the NFL in early down passing.) They have a very good running back, a solid run-blocking line, and a good but not great quarterback. It behooves them to be what passes for "balanced" in today's NFL. 
And if that is what they decide to be, they could not create a player in a lab more fit to step into the tight-end role than Notre Dame's Michael Mayer. This is certainly not an earth-shattering take, as Mayer is being mocked to Dallas more than any other player. ESPN Analytics has pick 26 as the most likely landing spot for Mayer, and predicts a 60 percent chance he'll be available when the Cowboys are on the clock.
There are tight ends in this class more capable of highlight-reel plays; there are players perhaps with more projected upside. But Mayer will be an NFL starter the second he enters the facility, particularly for a team that intends to at least try to run the ball. This might be hersey, but he's Jason Witten. And he hasn't even turned 22. Schultz eventually became a willing, passable blocker. Michael Mayer does not block willingly. He blocks to take the defender's will away from him. I know blocking is not the first thing many people want to hear about when debating whether to draft a tight end in the first round, but the 265-pound Mayer is special in this regard. A plus-blocking tight end who isn't on the field just to block is a cheat code.
And to be sure, Mayer is not on the field just to block. He put up monster numbers for the Irish last year, finishing fourth in receiving yards and third in touchdowns among all tight ends. The raw numbers might be a bit misleading, as he was clearly the focal point of the offense (second in targets among all tight ends). Looked at through another lens, we could say that Mayer put up gaudy numbers even though the opposition loaded up to stop him. I'm more interested in two other stats: missed forced tackles and contested catches, both areas in which Mayer ranked in the top 10. He lined up in the slot on about a quarter of his snaps and found ways to get open from there.
The issue is that Mayer isn't the field-stretching seam threat this offense has desperately been lacking. Kevin Cole recently looked at testing numbers for tight ends drafted from 2010 to 2022 and added the results from this year's top prospects. Mayer's 4.70 40-yard dash barely ranks above the 50th percentile, and his 10-yard split (a measurement of short-area quickness) is even worse than that, at around the 30th percentile. For comparison, George Kittle, Mark Andrews, and Kyle Pitts were all 95th percentile and above in the 10-yard split.
Mayer probably isn't going to get any faster. But he still consistently makes himself available to his quarterback in the short areas and over the middle, and he catches the ball and runs with authority. Mayer's floor is extremely high, as it is hard to imagine him not being an above-average NFL tight end for the next decade. If we are simply going off of how we have seen Prescott operate, Mayer appears to be the perfect fit. Defenses will often be forced to play heavier boxes when Mayer is lined up as an in-line tight end, leaving the intermediate areas of the field more open for the Cowboys' other skill-position players.
But what if what we've seen from Prescott and his coaches was more a product of simply working with what they had available to them at tight end? Perhaps they prefer a downfield threat at the position and would like to open up the offense a bit more. Utah's Dalton Kincaid and Oregon State's Luke Musgrave both fit that bill, and both should make it at least to the second half of the first round. Kincaid is the best receiving tight end in this draft, and Musgrave (who only played in two games last season due to a knee injury) posted the best 10-yard split of any tight end at the combine. Having a tight end who can work all areas of the field at a high level is a gift to an offense's other pass catchers, and in theory, the quarterback. The tradeoff is that both have a long way to go in the blocking department.
If Dallas selects a tight end other than Mayer, that will help inform how the club plans to attack with Mike McCarthy now calling plays. We also must keep the timeline in mind, because Mayer is the only player ready to start and play at a high level now. Perhaps Mayer is what he is. But even that would be an upgrade at a position that has become increasingly important around the league. The Cowboys have had a savvy offseason. Leaving Thursday night with their tight end of the future would undeniably put Prescott in a better position to succeed than he was last time he took the field.
Get the ItList Newsletter
Be the first to know about Dallas' best events, contests, giveaways, and happenings each month.
Author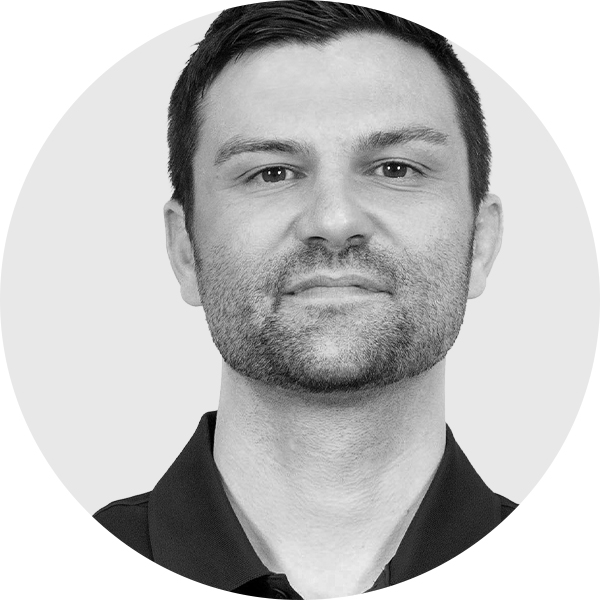 Jake Kemp covers the Cowboys and Mavericks for StrongSide. He is a lifelong Dallas sports fan who currently works for…