Stephen Jones is right: it really is a good problem to have. The Cowboys are heading into the 2023 season with the prospect of having not one or two, but three legitimate if not fantastic offensive tackles on their roster. Tyron Smith, the eight-time Pro Bowler, is expected to stay in Dallas, despite recent speculation to the contrary. That's according to Jones, the team's executive vice president, who commented on the offensive line situation at the NFL combine last week in Indianapolis.
Smith held down the left tackle position in Dallas for a decade, taking more snaps at that position than any other Cowboy in nine of 10 seasons between 2012 and 2021. Over that timeframe, Smith's eight Pro Bowl selections were more than every other offensive lineman in the NFL save for Washington and San Francisco's Trent Williams. He has also earned four All-Pro nods (two first-team, two second-team), more than every other tackle besides Green Bay's David Bakhtiari. Smith has been a rock.
The problem is that this rock has been getting stuck in a hard place a bit too often over the last three years—namely, injured reserve. Which is why the Cowboys shouldn't feel "stuck" in their "we have too many good tackles" dilemma as they gear up for free agency, the draft and training camp.
During Smith's 14-week absence at the beginning of the 2022 season, Tyler Smith and Terence Steele took the jobs on opposite ends of the line and ran with them. In fact, both players stood out enough that each got a dedicated stats column here at D Magazine before we had made it to Christmas. Steele has been growing and improving over the past three years, to the point where Dallas was comfortable letting go of incumbent right tackle La'el Collins after the 2021 season. That willingness to say "out with the old, in with the new" even when "the new" had such a small sample size is what gave credence to the notion that the Cowboys were gearing up to release their franchise left tackle this summer.
But that does not appear to be the plan. Instead, Dallas will have to craft a new plan involving three linemen who are arguably at their best when playing on the outside while only having two outside spots available. It's a wild issue to be dealing with at the NFL level, especially at a time when offensive line play around the league has been on the downswing. The average pass-blocking grade among tackles, per Pro Football Focus, is a full three points lower than it was in 2013. The grades for guards and centers have dropped even more dramatically, both in pass and run blocking.
The idea that a team would have an extra above-average body at this position in this day and age is nuts, and it's not surprising that the Cowboys would want to hang on to that asset. The question is how they can utilize it. Obviously, if someone were to get hurt (football is a pretty violent sport after all), they'll still be in fine shape. Just play the two healthy tackles. But what about the best-case scenario? Say Tyron Smith stays healthy for most of the year and Steele is fully rehabbed from the torn ACL he suffered last December and is ready to go for 17 games?
One option is to give Tyron Smith his old job back and move Tyler Smith inside to guard. That was the plan, after all, when they drafted him in the first round last year. That went out the window when Tyron Smith went down in an August practice. While his recent string of injuries could give one pause, it has to be noted that Tyron Smith has never had a really bad season, so long as he didn't miss 10-plus games. The accolades mentioned earlier are backed up by top-end pass- and run-blocking grades year in and year out. The only years he has gotten below-average results have been the injury-plagued 2020 and 2022 seasons.
It's the latter year Dallas should be most concerned with. After Steele went down, Smith played on the right side for the first time since his rookie season. How much of his performance decline was due to the position change? For that matter, how much of it was the position change versus making the switch on the fly, without the benefit of a full offseason and training camp to acclimate? The problem could also be age-related: Smith turned 32 in December, which in football years is significant and may be especially so for a player who came into the league at the young age of 20.
The question that will linger through training camp is which of these factors played the biggest role in his dip, and if moving him back to left tackle revitalizes his game. But even if it does, there's the other Smith to consider. There is far less data here to decode how a move inside would affect Tyler Smith, considering he has played only one NFL season and spent nearly 90 percent of his time at left tackle. It's not uncommon in the NFL to see younger tackles move inside and have success, but the few snippets of Smith at left guard weren't as encouraging as his performance at left tackle. The only game in which he spent more time at guard than at tackle was in the Week 18 loss to Washington, which graded out as his worst performance of the year (though he was far from the only player to have his worst performance that week). Again, it's worth asking: would a full season of continuity on the inside lead to an uptick in performance? Or could it ultimately stunt his development as Dallas' future left tackle?
A third option, assuming all three tackles are healthy, would be to move one of the Smiths to the right side (likely the more experienced Tyron) and move Steele inside or to the sideline. Unlike the two Smiths, Steele doesn't have the pedigree of a first-round draft pick (he was an undrafted free agent in 2020), so one might think it fine to slow his roll this year in order to get your two most prominent tackles on the field. Depending on Steele's recovery timeline, that may happen organically, at least at the beginning of the season. The problem is that the best way for Steele to continue his progression is to keep him on the field. Is it worth risking a roadblock in his development just to keep the aging Tyron Smith out there, playing a position at which he isn't nearly as comfortable?
If Mike McCarthy can hang on to some good energy in the locker room, having that flexibility on the edges could prove huge over the course of a grueling 17-game season. But it seems as though whichever path Dallas chooses, assuming a reworked Tyron Smith contract can be hammered out, someone will be sitting on the sideline a bit more than he deserves to at the start of the year. Perhaps much longer than that. Like Jones said: a good problem to have. Eventually, the Cowboys will have to solve it.
Get the ItList Newsletter
Be the first to know about Dallas' best events, contests, giveaways, and happenings each month.
Author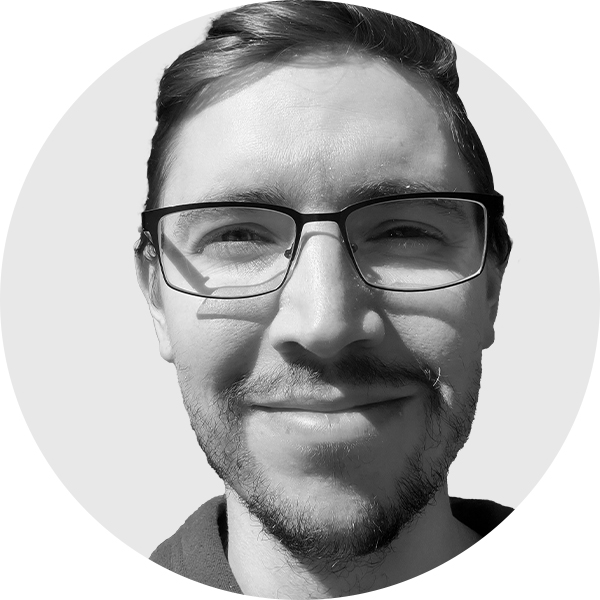 Dan covers the Cowboys for StrongSide. He is a Pacific Northwest native & self-described nerd who has been covering the…