I haven't run across anyone the last year or two who has jogged up to share some really great financial news. As far as I can tell, those affected the least have still been hit pretty hard.
While I can't say it wouldn't apply with equivalent force today, I wrote that paragraph 14 years ago.
To be specific, 14 Opening Days ago.
Back then, the context was the bankruptcy the Rangers seemed to be headed toward after the Hicks Sports Group team ownership defaulted on $525 million in loans. More to the immediate point, I continued my April 6, 2009 story with this:
If this team doesn't win in 2009, it won't be because of credit lines or debt covenants or the accessibility of interest reserve accounts. It could be because of health, or rotation inconsistency, or another team in the division having it all click, or, more to the point, because it's probably still another year before the gathering momentum starts to really come together here.
With another Opening Day looming, this year feels a lot like 2009. In retrospect, we can lovingly embrace that season as the one in which Rangers broke a four-year streak of losing records with an 87-75 finish. Not quite good enough for a postseason berth (though it would have been had the league awarded more than one wild card back then), but one that set up—and we now know immediately preceded—the two greatest seasons in franchise history.
The Rangers laid the groundwork for their 2009 jump, and their 2010 and 2011 pennants, through years of shrewd trades (Michael Young, Josh Hamilton, Nelson Cruz, Elvis Andrus, Mike Napoli, David Murphy, Neftali Feliz, Matt Harrison, Cliff Lee), draft hits (Ian Kinsler, Derek Holland, C.J. Wilson, Mitch Moreland), free agent strikes (Adrian Beltre, Vladimir Guerrero) and finds (Colby Lewis, Marlon Byrd), plus the right manager at the right time (Ron Washington). You can see seeds of history repeating itself now in most of those categories, especially with the bold moves in free agency and the hiring of a new skipper. As for the trades, Nathaniel Lowe, Adolis Garcia, Jonah Heim, and Ezequiel Duran are a decent start—but the real impact in that column is bound to come during the next couple trade deadlines and Winter Meetings, when the team is legitimately positioned to win.
You probably won't find a prediction (not even here) that 2023 will be a playoff season in Arlington. Like 2009, "it's probably still another year before the gathering momentum starts to really come together here." You're just as unlikely to find a suggestion that the franchise's arrow isn't firmly pointing up. Evan Grant of The Dallas Morning News paints perhaps the rosiest picture, projecting an 86-76 record. (In 2022, that was the win total for the third and final wild card team in the American League and one victory short of a spot in the National League.) ESPN predicts 83 wins and a 37 percent chance at a postseason berth. Most other outlets have the Rangers right at or just below a .500 season.
But one intriguing possibility about 2023 that wasn't there in 2009 goes back to the financial state of the team. Even though the Rangers were firmly in the race in 2009—they led the division as late as July 10—that was also the summer all major expenditures had to get MLB approval given the shaky financial state of the franchise. That June, Texas drafted high school pitcher Matt Purke in the first round and had a $6 million handshake deal to lure him from his TCU commitment. MLB said it would approve no more than $4 million, killing the deal.
So when the Rangers made no July trades, despite being in their first legitimate pennant race in 10 years, it was fairly clear why. Taking on payroll wasn't just an ownership decision.
But now? Rangers ownership is spending as aggressively as it ever has. And the team is flush in tradeable prospects, many carrying increasingly less risk as they've reached the upper levels of the system. If Texas is hanging around in the division race in July, winning one-run games at a much more palatable rate than last year, and on pace for, say, 82 or 84 wins? Maybe there's a Lee or Cole Hamels trade that can kick things up a gear or two.
In 2009, without the financial wherewithal to do much, the Rangers couldn't give the roster a summer boost. They traded for 37-year-old Pudge Rodriguez in mid-August after Houston got him through revocable waivers; he hit a punchless .245 (.667 OPS) down the stretch. Hamilton was out from September 3 through September 24 with a pinched nerve in his back. A strained hamstring limited Young to one at-bat between September 1 and September 28.
Still, the Rangers weren't eliminated from the postseason chase until Game 157. Little did any of us know that 87-75 was the appetizer to back-to-back World Series appearances. What we did know, and feel, was that the Rangers were emerging from an abyss and there, at long last, was hope that didn't need to be manufactured.
Could the Rangers win a dozen more games than they lose in 2023? Could they stay in the race until the final week of the season, and maybe battle their way into the tournament? Could 2024 bring another World Se–
Tap those brakes. Relax. It's baseball season.
This is how I finished that 2009 Opening Day story:
I won't be thinking about Hicks Sports Group engaging its dozens of lenders in forbearance talks in a few hours when I hear Chuck Morgan's voice and when I smell those baseball smells and when (Kevin) Millwood toes the rubber and when (Elvis) Andrus makes his first play and when Michael Young, Ian Kinsler, and Chris Davis turn that first 5-4-3 and when C.J. Wilson is getting loose.

* * *

Baseball is one of my dependable escapes … I don't work in the financial sector, I'm not an economics reporter, I'm not even a baseball reporter. I'm a baseball fan, and today I celebrate that, to the exclusion of all (other than the 12-year anniversary of my marriage to my best friend) that doesn't fit.

Step Five is coming.

But not yet. First, necessarily, there are baseball games to be played. By a franchise that, I'm happy to say, is patiently doing things right, and spending in places and ways in which few other organizations are keeping up.

* * *

This particular stage of the patience we've all exercised for so long now, as Rangers fans, gets rewarded today. There are baseball games to be played. Starting in a few hours.

Have a great day.
Yeah. That.
Have a great day. Maybe even a great year.
Get the ItList Newsletter
Be the first to know about Dallas' best events, contests, giveaways, and happenings each month.
Author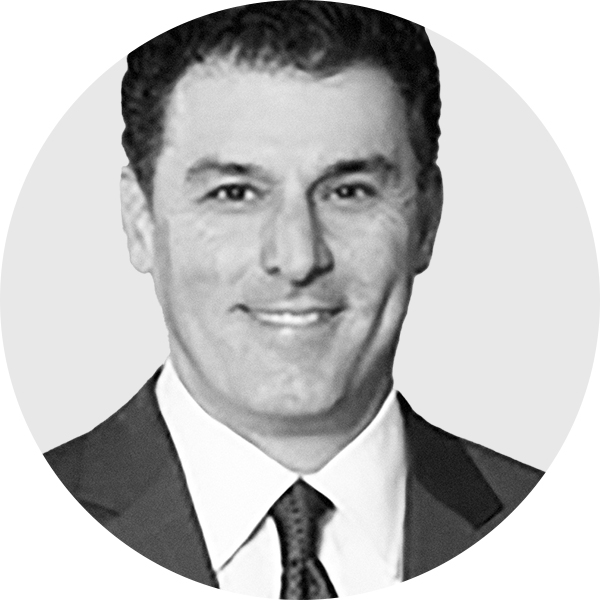 Jamey Newberg covers the Rangers for StrongSide. He has lived in Dallas his entire life, with the exception of a…