You went undrafted out of your small-town high school. Three years later, despite a productive career with an SEC baseball power, 529 other players went off the board before your name was called. You signed for $60,000, a baseball pittance. A year and a half later, after a strong start to your pro career in Class A, representatives from your organization—with two elite, younger prospects firmly ranked ahead of you at your position—approach you.
Behind Door No. 1, the folks in charge of your career explain, is an opportunity to do what you did so well in college: continue to hit and play first base—but also pitch in relief. An open door to reprise a familiar dual role and, just maybe, pave a dual path to the major leagues.
Or stay the course, and roll the dice with what's lurking behind Door No. 2.
You'd have been excused, perhaps even encouraged, to take advantage of your team's proposition.
Instead, Mitch Moreland opted for Door No. 2—behind which, it turns out, would be a 12-year big-league career during which he would become an All-Star, a Gold Glove winner, and a World Series champion, earning $35 million along the way.
Moreland retired from pro ball last week, closing the book on a career in which he hit the jackpot on a bet he made on himself 15 years ago and, along the way, became an unsung part of the best stretch of baseball in Rangers history.
When the Rangers approached him in the fall of 2008 with the two-way option, Moreland was coming off a season in which he had led the Low Class A Midwest League in hitting (.324), OPS (.936), and RBI (99 in just 122 games). But that same summer, Chris Davis—six months younger than Moreland—had crushed his way to Arlington, putting up an OPS of .995 in Double A and 1.086 in Triple A and then .880 in an 80-game big-league debut. Between the three levels, Davis hit 40 home runs. Meanwhile, that June the Rangers had drafted Justin Smoak 11th overall. Smoak was purely a first baseman and believed to be on a fast track to the majors. He was more than a year younger than Moreland.
That offseason, Baseball America ranked Smoak as the No. 23 prospect in baseball. Moreland ranked No. 31 in the Rangers system alone.
Moreland wasn't even the Rich Aurilia to the Rangers' Benji Gil. Not the Luis Sardinas to their Jurickson Profar. He was, by any measure, the franchise's third-most promising option at first base.
But he showed promise in a way Davis and Smoak couldn't. One night that July, he was asked to mop up a game in which his Clinton LumberKings were getting blown out. He'd already singled twice and doubled as the clean-up hitter when he trotted out to the mound, just a year after he had closed College World Series games for Mississippi State. This was no Ronald Guzman experiment.
Moreland faced four Dayton Dragons. He struck out three of them.
Two months later, the Rangers had him put away his bats at Fall Instructional League. All he did was pitch, and he looked good. They approached him with a plan they had in mind for him in 2009: pitch out of the High Class A bullpen twice a week, and hit in the heart of the lineup every other day. But they let Moreland choose his course.
He said he wanted one more chance to hit before giving pitching in pro ball a try. The Rangers honored his wishes.
All Moreland did next was win the Rangers' minor league player of the year award. He was hitting .341 with a 1.015 OPS at the High Class A level when Texas promoted him to Double A less than two months into the season. He was hitting .326 with an .862 OPS for Frisco—and leading all of minor-league baseball in hits—when he broke his foot three weeks before the season ended. He didn't throw a single pitch.
If 2009 was a revelation as far as Moreland's place in the organization was concerned, 2010 was a shock. Davis opened the season at first base for Texas, and Smoak started at Triple A with the Oklahoma City RedHawks. Three weeks into the season, with Davis struggling, they traded places. Meanwhile, Moreland was playing right field for the RedHawks.
Then, on July 9, with the Rangers in control of the AL West, an opportunity popped up to swipe Cliff Lee from the Mariners after trade talks between Seattle and the Yankees hit a snag. The Rangers had resisted all efforts by the Mariners and everyone else to pry Smoak loose, but this time they relented. Texas farm director Scott Servais (now the Mariners manager) recalled the quick thinking the club had to do:
"There (were) mixed feelings there. Smoak was the carrying piece in the deal, but we had depth. Chris Davis had already debuted, and Mitch Moreland was on the verge of it. We had big discussions trying to line those three guys up. All three weren't going to play for us, so the question was how and when to use them best. This was the time to put Smoak in a deal."
The trade for Lee was made. He carried the team through two playoff rounds and to its first World Series. Moreland was promptly moved to first base at Oklahoma City after Smoak was traded and then summoned to Arlington when Davis's second stint at first base went poorly. Moreland was the club's best hitter that October. He hit .348 in the playoffs and his Game 3 home run in the World Series paced the Rangers to their one win against the Giants.
Without Moreland's heroics, the Rangers might have been swept by San Francisco. More importantly, had he not decided to remain solely a hitter a year earlier, they might not have felt comfortable parting with Smoak to get Lee. Which means they might not have even reached the World Series in the first place.
These are the big things. Moreland's day-to-day legacy, however, is rooted in the little ones. He was basically a league-average player over his seven Rangers seasons—his OPS+ was 100, which suggests exactly that—but it was the best seven-year stretch in franchise history, with five playoff seasons plus one that ended with a Game 163 play-in loss. He was an everyday player for all of it, save a hamstring injury that cost him six weeks in 2012 and ankle surgery that ended his 2014 in early June.
There were few steadier cogs in the Rangers' golden era than Moreland. He, Colby Lewis, and Elvis Andrus were there for all of it, yet Moreland was always taken for granted relative to the other two because those winning Rangers teams always had bigger stars at flashier positions. Maybe that's what allowed the club to stick with a league-average hitter at first base all that time: a quiet, rock-solid contributor at the plate, in the field, and in the clubhouse. Moreland's hallmark was less in his statistics than in his consistency, at a time when the team's consistency—the good kind—has never been better. That's why Prince Fielder couldn't take his job when he came over for Ian Kinsler. It's why Joey Gallo, the team's top prospect, accommodated Moreland positionally, and not the other way around. And anyone who doubted the value of understated dependability almost certainly reconsidered that position between 2017 and 2021, that barren half-decade at first base that finally ended last season with the emergence of Nathaniel Lowe.
A native of Amory, Mississippi (population 7,000), Moreland wasn't the reason his teams regularly made the playoffs, but it's telling that championship-caliber teams were comfortable with him at first base: eight of the 12 teams he played for made the postseason, and he started for all of them (Texas five times, Boston twice, San Diego once). For a 17th-round pick to play in three times as many games in the major leagues as the minors is rare enough. To play in 52 MLB playoff games, and produce an .884 OPS in three World Series appearances, makes the fork in the road Moreland chose an even more special story.
He had four seasons with an OPS north of .800. Four seasons of 20 homers or more. All told, 186 career bombs, 190 if you include the postseason.
And though he chose Door No. 2, Moreland did get in three big-league innings on the mound, one each in 2014, '17, and '21. In those three frames: three hits (all singles, one belonging to Davis), no walks, no runs, two strikeouts. The final of those three one-inning appearances came in Moreland's sixth-to-last major-league game. His 2021 season ended prematurely due to a wrist injury that necessitated a cortisone shot, and he didn't play in 2022.
Red Sox manager Alex Cora, who played briefly with Moreland in Texas and managed him when Boston won the World Series in 2018 and again in 2019, invited the 37-year-old to be a guest instructor this spring. Whether it leads to a new chapter in Moreland's baseball story remains to be seen. If nothing else, he might be asked to consider Door No. 3.
It would be yet another bullet point for the story he might choose to tell if he's ever in position to stand at a podium at Globe Life Field—near the pitching mound—accepting induction into the Rangers' Hall of Fame. It is a definite long shot, but stranger things have happened. For the late-round selection who was blocked in the system as a first baseman and nearly repurposed on the farm as a bullpen pitcher, not-quite-as-strange things almost did.
Get the ItList Newsletter
Be the first to know about Dallas' best events, contests, giveaways, and happenings each month.
Author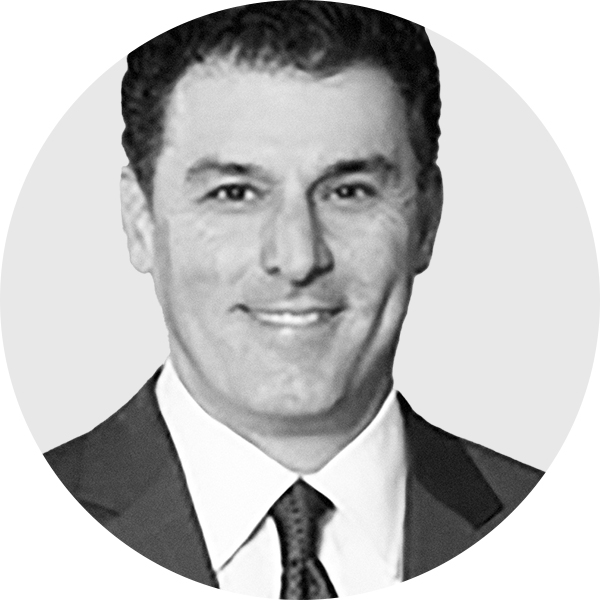 Jamey Newberg covers the Rangers for StrongSide. He has lived in Dallas his entire life, with the exception of a…