Today is StrongSide editor Mike Piellucci's birthday, and he can think of few better ways to spend it than by talking baseball. Even if, he'll admit, the season is sneaking up on him. So he recruited StrongSide Rangers writer Jamey Newberg for one of their semi-regular chats to see if he can get his mind right, along with getting the rundown on Jamey's recent trip to Rangers spring training.
Here's how that conversation went.
---
Mike Piellucci: Jamey, the MLB season begins in eight days … and, I gotta say, it doesn't feel like we're this close. Not that I don't want to be; I'm jonesing for baseball. It just hasn't sunk in that we're on the home stretch of spring training. Maybe it's because, bullpen notwithstanding, we've known what this Rangers roster will look like for some time. Or maybe it's just me?
As someone who was in Arizona last week, are you in the Opening Day frame of mind? And, more importantly, what did you see out there that our readers must know about?
Jamey Newberg: I'm in Opening Day mode if for no other reason than I showed up in Surprise at a time when just about everyone—players, coaches, front office—seemed to have reached that point when they're ready to see the equipment trucks loaded and hauled back to Arlington.
As for what I saw, I expected things like Evan Carter putting together great at-bats, Andrew Heaney slinging filth, and Anthony Gutierrez flashing moments of What It Looks Like. But the indelible moment for me was less seen than heard. It was the way one minor-league coach described Bruce Bochy's inaugural speech to the organization's player development group. A couple of other club officials backed it up. It wasn't so much the substance of what Bochy said—I only got tiny snippets—but more how these guys lit up talking about it. I've been shaming minor league people into conversations for more than 20 years. They're generally not an excitable type, at least with people on the outside like me.
That has me as fired up as anything I saw the last few days in Arizona. We talk about the rotation overhaul—and it certainly has the chance to be majestic—and about how the shift ban could make Corey Seager's year substantially better if he hits the exact same way, and so on. But I'm not sure we talk enough about Bochy and Mike Maddux. (And Will Venable to a lesser, not insignificant extent.) This team has earned the expectations it has invited: if the Rangers are not in a race come mid-September, something will have gone pretty wrong.
Piellucci: I think you're right, and I'll go so far as to identify that something: the aforementioned bullpen.
Because, Jamey, who do you trust among these relievers? As it stands, my list is one name long: Brock Burke, who demonstrated enough last season to be considered one of the game's better left-handed relievers. Everything else, we are taking on credit, be it Joe Barlow's new pitch (and post-surgery improvement), Taylor Hearn's half-season sample as an effective reliever, Jonathan Hernandez's command bouncing back in his first full season post-Tommy John surgery, or this really, actually, finally being the time to trust Jose Leclerc.
To be clear, I would be shocked if at least one or two of those don't bear fruit. (I'm pretty bullish on Hearn.) But a team intent on being a factor once summer turns to fall shouldn't head into a season with so few guarantees in the late innings. Because they will lose games along the way figuring out whom they trust, and those games could well make the difference for a team that isn't ready to out-talent its way to the top of the A.L. West.
Newberg: You're just grouchy after the Mavs spit up another late lead last night. (So am I.) Is that a fate the Rangers are tempting as well: a team that wins the early and middle innings of the game but can't consistently bring it home? Or could one scout's "best pitcher I've seen so far this spring" be on the verge of impacting the bullpen in a massive way? It's still not clear what Cole Ragans is going to be two weeks from now: Triple-A starter stretched out to be at the ready if and when a veteran starter gets hurt, a second multi-inning guy from the left side along with Burke, or even the shutdown arm Bochy turns to in the ninth. He's the story of camp.
Piellucci: Yeah, he is. The Athletic's Keith Law, whom I have a ton of respect for, tabbed him one of his breakout players, and his hit rate tends to be pretty high on those. (Leody Taveras made it, too, which means Keith probably isn't buying in on Bubba Thompson running with the center field job.) And to think a year ago, Ragans probably wouldn't have been the first guy named Cole to have a shot at this sort of list. That's what jacking your average fastball velocity up five miles per hour can do for you.
Do I understand how this is happening? No. Do I know what it leads to? Also no. But it will be a lot of fun to find out, which is par for the course for the rest of those relievers. That's the silver lining of this year's uncertainty. The Rangers have fielded a lot of bad bullpens over the years, and those have almost always been boring. I'm not sure they've opened the season with this much variance in relief. So while that will probably bite them in the early going, it should also be entertaining, provided you're the sort who finds joy in uncertainty alongside the stress.
Let's turn our attention to a much more known commodity: the lineup. In particular, the shortstop. Because Seager is going to have a devastatingly good year. You alluded to it earlier: no hitter in baseball lost more hits to the shift than Seager—for more on that, read this gem by the excellent and similarly named Mike Petriello—and his .242 batting average on balls in play was the eighth-lowest mark among qualified hitters. His xwOBA, which measures how good a hitter should be, was the ninth-best in baseball. Basically, he got terribly unlucky, and he was victimized by a strategy that is now illegal. All he has to do is exactly what he did a year ago, and he'll deliver one of the best seasons in baseball.
Newberg: That's the fun part of what lies ahead—well, what could lie ahead. We're bemoaning the bullpen outlook, which is something you almost never don't do, no matter what team you root for. The rotation needs health, not breakouts; the lineup, as you mentioned in the Seager context, should be fine with basically a repeat. Faring better-than-brutal in one-run games is another example of the 2023 Rangers having a real shot at being markedly better without doing a whole lot differently.
A full year of Josh Jung should be an upgrade at third base. Owen White has a chance to push his way into the picture, but the Rangers can take their time with him because Dane Dunning, Glenn Otto, and possibly Ragans should be making starts at Round Rock. We're probably going to see sidewinder Chase Lee, who is the fashionable Cinderella story at the moment, out of the bullpen. And look out for Marc Church, who has come a long way for a guy who barely pitched in high school. He's not coming yet, but maybe soon.
And here's the other thing: while the Rangers have unmistakably been buyers the last two winters, it has been years since they've had the opportunity to wear that hat in July. The only key prospect loss they've suffered recently is Mason Englert, who has had a tremendous camp with Detroit and will probably make that team as a Rule 5 pick. Texas is flush with prospects who teams want, and at midseason we'll be talking about ways in which Chris Young can parlay some of that depth into a go-for-it veteran influx.
Piellucci: They almost have to do something, because a 40-man roster crunch is on the horizon if they don't. That's before getting into your recent well-made point about older prospects like Justin Foscue aging out of peak value the longer they're stuck on the farm.
As for what that something is, outfield remains the obvious target, be it Bryan Reynolds or someone else. Even the most optimistic case for Carter doesn't involve him making a real impact this year, and the Brad Miller-Robbie Grossman platoon likely tops out at competent. So there's room to upgrade there. And if a seller is looking for volume over ceiling in its prospect package, then the Rangers really will be in business.
Newberg: An early storyline that will draw me in is how the Rangers deploy Foscue, Ezequiel Duran, Luisangel Acuna, Thomas Saggese, Jonathan Ornelas, and Dustin Harris. Even others who have slipped from top-prospect status like Davis Wendzel and Chris Seise. All could find themselves mixing in new positions to build versatility and trade value. You figure at least some might be deployed more consistently than before at one spot to make sure they're ready to help in Arlington on short notice.
It will be a fascinating first half, both at the upper levels of the farm and in the big leagues, for reasons that could go hand in hand. This July could be nearly as exciting as December was from a player personnel standpoint.
Piellucci: Let's start with April. Hey, look at that: you pulled me into the right mental place, after all.
Get the ItList Newsletter
Be the first to know about Dallas' best events, contests, giveaways, and happenings each month.
Authors
Mike Piellucci is D Magazine's sports editor. He is a former staffer at The Athletic and VICE, and his freelance…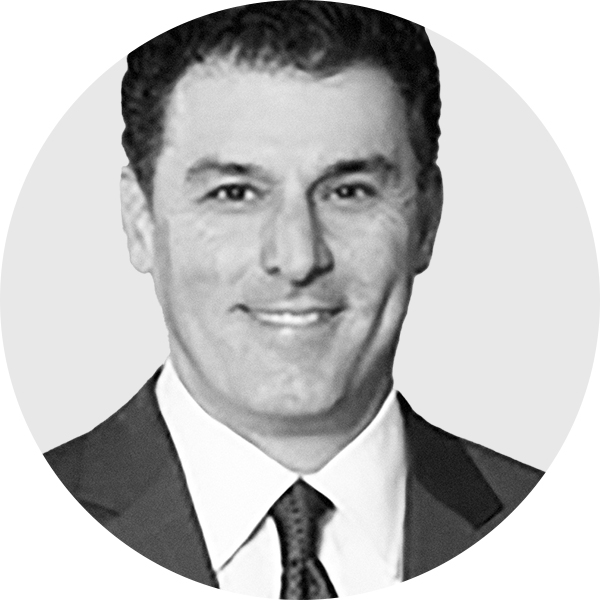 Jamey Newberg covers the Rangers for StrongSide. He has lived in Dallas his entire life, with the exception of a…