Tyler Seguin's leg injury is bad news. But just like they have been all season with injuries, the Stars got lucky. They lost Roope Hintz for seven games to an upper-body injury, while Jake Oettinger suffered an awkward scare in New York when his skate got caught on a post, but overall, they've been mostly unscathed. It's more of the same with Seguin, who has officially been listed as day-to-day after getting cut by Buffalo forward Jordan Greenway's skate. Yes, Pete DeBoer has indicated Seguin's absence could stretch longer than the designation might suggest, but even in the worst-case scenario, Seguin should be back before the playoffs.
In the meantime, it's worth wondering what kind of effect it'll have on Dallas' home stretch. While DeBoer's coaching ensures Seguin's absence won't be catastrophic, this will be a challenge.
Seguin has avoided the spotlight this season, thanks to the top line remaining the top line, Wyatt Johnston becoming everything he was billed to be and then some, and Jamie Benn being on pace for 73 points, which would be the fifth-most productive season of his career. But the 31-year-old deserves a lot of credit for his quiet bounce-back season. His point pace of 52 would have been his best in four years. He's currently fourth among Dallas forwards in even-strength scoring and fourth in ice time. Unlike Benn, who's on the first power-play unit and skates next to a Calder nominee on even strength, Seguin's only real partner has been the struggling Mason Marchment. Despite this, he ranks third in ice time against elite competition per game according to PuckIQ. His 24 faceoff wins per 60 minutes of even-strength play leads the team. 
In years past, a Seguin injury has spelled doom. When he tore his MCL in 2015, the Stars missed the playoffs. When his Achilles tendon got cut in 2016, they were bounced in the second round. When a torn labrum in his hip took him out for nearly all of 2020, they missed the playoffs again. And had this latest injury happened 365 days ago, it might have meant another spring at home in Dallas, because the Stars had everyone playing at their floor. 
This year, DeBoer has everyone playing toward their ceiling. On a tactical level, Dallas no longer has forwards meekly hunt for loose pucks to protect a counter rush. Instead, their forecheck under DeBoer has the forwards cutting off the wall, driving pucks to the middle of the ice from behind the net. That's no small detail: Ryan Stimson found that behind-the-net shot assists were stronger predictors of goals than almost any other type of offense. Here's what happens when a coaching staff allows players to tap into their creativity.
As Robert Tiffin so eloquently noted, Dallas is a meaningfully different team. The Stars retained six forwards from last year's roster, and except for Joe Pavelski, they've all improved either in terms of raw statistics (like Robertson), or even-strength production (like Benn and Hintz).
They have meaningfully different personnel to lean on, too. DeBoer's willingness to play young pivots like Johnston and Ty Dellandrea has them ready and able to pick up slack right when Dallas needs them most. Meanwhile, while I stand by my criticism of what Jim Nill and Co. didn't do at the deadline, the additions themselves were solid. Evgenii Dadonov's quiet playmaking skills and north-south movement have meshed well with Johnston and Benn: so much so that their line is controlling 56 percent of the team's expected goal share when they're on the ice.
Max Domi, however, was the real get. He's never been his own team's big fish, but the potential has always been there. So far in his young Stars career, that's been most evident in him lobbing the puck past two Seattle players in bullet time to find Miro Heiskanen on Philipp Grubauer's doorstep for a rare Dallas overtime victory.
Domi replacing Seguin next to Marchment and Dellandrea looks a lot like when Seguin replaced Hintz next to Robertson and Pavelski earlier this season: not ideal, but still effective. Domi has never been strong on the faceoff dots—his career win percentage of 48 percent is five points lower than Seguin's 53—but his best year was in Montreal when he played primarily as a center, just as Domi did against Seattle. So far, so good.
The most unfortunate part of Seguin's injury is not getting to see the outcome of his bounceback year. It's not just that he's been quietly productive, but that his hard work has been so evident. He's obviously not what he used to be, but every now and then, the bones of what made him special show up.
Still, the challenge is not how Dallas can win without Seguin; they can, and they will. The challenge is how the Stars can adjust and make the most of their margins. When you look at past Cup champions, the game-winning goals are not always scored by the stars, but by the players on the fringes: the Artturi Lehkonens (2022), Ross Coltons (2021), and Lars Ellers (2018) of the world. At this stage of his career, playing under DeBoer, Seguin is just a solid player that exists in the margins of where Dallas' true strengths lie. Let's hope he comes back fully recovered for playoff hockey. He doesn't have to be the player he once was to make a difference when it matters most.
Get the ItList Newsletter
Be the first to know about Dallas' best events, contests, giveaways, and happenings each month.
Author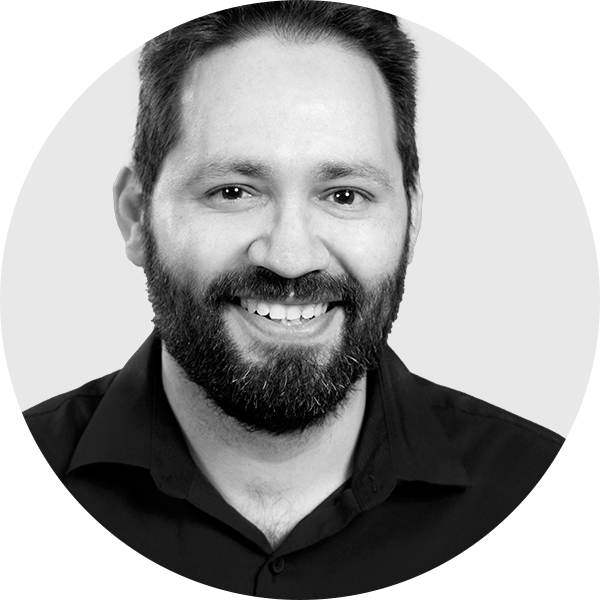 David Castillo covers the Stars for StrongSide. He has written for SB Nation and Wrong Side of the Red Line,…