It started in late January, when Bo Horvat went to the Islanders. Then came early February, and it was Vladimir Tarasenko's turn, going to the Rangers. Eventually the cold air in the West collided with the hot air out East and the storm began. Ryan O'Reilly, Dmitry Orlov, Timo Meier, Jonathan Quick, Patrick Kane, Jakob Chychrun. That's three Conn Smythe winners, a six-time Vezina candidate, and a defenseman who perennially sniffs around the Norris Trophy. The hits kept coming this week, with more movement involving players and first-round picks than in each of the last six years. The historic trade-deadline activity produced the heightened blend of insanity and stupidity we've come to expect from the NHL's typically unimaginative braintrust, and the front offices delivered. Well, those in the East did anyway. The contenders in the West turned into the C'Mon, Do Something meme, the Stars included.
To be fair to GM Jim Nill, if all of the major movement was from the West to the East, what was he supposed to do? Colorado is the defending Stanley Cup champion, and all the Avalanche got was Lars Eller and one of the game's worst players. Vegas, known for wheeling and dealing, did nothing more than bring in a depth-piece-of-the-week in Ivan Barbashev. Edmonton added Mattias Ekholm, who is good but not Chychrun-good. It wasn't that Eastern Conference contenders loaded up to the point that Dallas was left without a deal. Even the pretenders were active, as Ottawa (within striking distance of a wild-card spot) won the Chychrun sweepstakes over Boston and New Jersey, among other superior teams. 
None of this should be any consolation to Stars fans. If anything, it adds to the argument that the opportunity was there for Dallas, but rather than up the ante, it settled for minor additions to a team in need of major ones. The win over Arizona on Wednesday was perfunctory and followed up an embarrassing overtime loss to Vancouver, which was a one-up on a handful of embarrassing performances last month. In response, Dallas brought in Evgenii Dadoniv, an effective playmaker I've always liked who has had a strong impact on the offensive end. But a lot of his weaknesses in the defensive zone are similar to those of Denis Gurianov, the player who went to Montreal in the trade. That makes this a lateral move at worst (although Dadoniv scored his fifth goal of the season in his Stars debut) and a modest upgrade at a position that needs much more production. The acquisition on Thursday of Max Domi was nice, but like Mason Marchment, he's more of an x-factor than certified value-added. Domi will add goals thanks to his playmaking ability; he ranks 31st of 451 regulars since his rookie year in 2015 in primary assists per 60 minutes. But his lack of defense calls into question whether he can drive play. And this is a defense that remains without any depth beyond Miro Heiskanen. 
We've written about why the latter point is important. And honestly? I don't feel any reason to stop. It simply adds to concerns about whether Dallas took full advantage of this year's deadline. Without a blue line that can better control all three zones, two of those zones will always be of constant concern. And we've seen that kind of play against teams good and bad. Yes, the Stars' overtime demons showed up against Vancouver, but we focus on overtime while neglecting their play at even strength. So much of it at this point is just plain average. Their 2.55 goals per 60 minutes at even strength is 17th. Their 30.85 shots on net per 60 at even strength is 15th. Their 2.7 expected goals per 60 at even strength is 17th. Yeah, average.
Despite their struggles, the Stars remain a top-five team in goal differential in all situations, and sixth in expected goal share. Meanwhile, L.A., Colorado, and Winnipeg all rate lower than the Stars in goals per 60. Minnesota, which rates above the Stars in goals, rates below them in shot attempts. As far as underlying analytics go, Edmonton and Vegas are the only teams in the West that challenge them. 
Who's really afraid of those two teams, though? Vegas is a strong team with great depth. But the Golden Knights have a weak core, with Jack Eichel and Shea Theodore as their only legit stars. Edmonton has an extremely strong core led by superstars Connor McDavid and Leon Draisaitl, but weak depth and leaky goaltending are keeping the Oilers from being true contenders (even if McDavid can clearly transcend some of that). If the West is there for the taking, why not take the opportunity to secure their place at the top? 
Domi and Dadonov are good additions, and given his ability to pass the puck, I think Domi will surprise some fans by how well he meshes with Tyler Seguin. Playmaking ability is a skill the roster has been missing for years. But why stop there? When a player is traded, the implication is that he could have performed better, so in comes a better player. Nill did the right thing with Gurianov. He was underperforming, so Nill brought in a better player. Where are the same standards for everyone else? Ryan Suter's performance is worth more than a throwaway talking point, as Dimitri Filipovic demonstrated in his analysis of a theoretical Chychrun-to-Dallas trade. The Stars are scoring nearly three goals more per 60 at even strength when Suter is not on the ice; they are a team-worst minus-13 with him. Radek Faksa is on pace for 16 points. Dallas' scoring drops from 2.79 expected goals per 60 to 2.13 with him. Yes, he provides value beyond scoring, but since when is a forward's defense worth $3.5 million? To me, this is the bigger problem. The Stars had the opportunity to do more than nibble around the margins in a conference they can win, but they didn't.      
Nill has, as we've written, an uncommon legacy, and it's something he can and should be proud of. However, his legacy is in need of an exclamation point. Nill's line of "I like where we're at" has become a punchline among fans, and for the most part, I've always ignored it for the soundbite of diplomacy it is. True contention is not about diplomacy. It's about getting things done. Toronto, Boston, New Jersey, New York—these teams paid heavy prices to get what they wanted. 
That's what makes Nill's deadline inactivity such a concern. Does he have it in him to mortgage the future at some point? Will he be willing to trade his first-rounders more freely when (and if) he's in Boston or Tampa's shoes? In some ways, he already is in their shoes. And there's a nonzero chance that whoever's left standing in the brutal East will be so beaten to a pulp that the winner of the West might make it an even fight.
We've seen this script before. Dallas was a real contender in 2016, and Nill's big move was to bring in the overmatched Kris Russell. To improve the team's chances at the Cup in 2019, he brought in Mats Zuccarello (good) and Ben Lovejoy (bad). Last year, an extremely flawed but hopeful Stars team—armed with a better roster than the one that had made a Cup run two seasons earlier—added only Vladislav Namestnikov.  
There's an argument to be made that Dallas will be a stronger team when players such as Logan Stankoven, Thomas Harley, Lian Bichsel, and Mavrik Bourque are wearing victory green. But is it any stronger than the argument that Dallas is primed—despite what I think is a temporary funk—to take over the West? At some point, the Stars have to stop being content with simply weathering the storm. Until then, the questions and doubts will remain. At least the same can be said for their competition out West, too.
Get the ItList Newsletter
Be the first to know about Dallas' best events, contests, giveaways, and happenings each month.
Author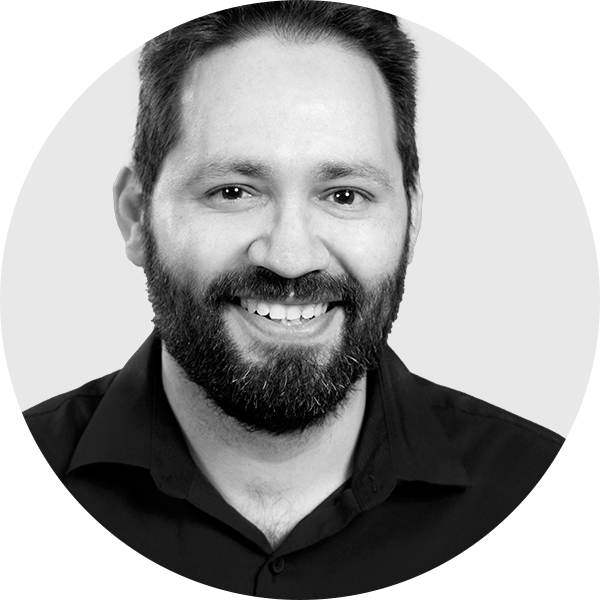 David Castillo covers the Stars for StrongSide. He has written for SB Nation and Wrong Side of the Red Line,…