The list of longest active losing streaks in the NHL is, for the most part, about what you'd expect it to be.
Detroit, on the outside of the playoff hunt and fresh off selling at the trade deadline. Calgary, still struggling to recapture last year's form after losing Matthew Tkachuk and Johnny Gaudreau last offseason. San Jose, the worst team in the West.
And then there's Tampa Bay, the NHL's gold standard, losers of five in a row entering the week. On Saturday, things got bad enough for Lightning head coach Jon Cooper to bench his three best players for the entire third period in a 5-3 loss to Buffalo. On Sunday, the Lightning became the first team in the NHL this season to go a full period without a shot on goal in a 6-0 shellacking by an excellent Carolina team.
Stars general manager Jim Nill likes to point out that peaks and valleys are common in the NHL. Every team goes through them at some point, Dallas included. And when the Stars were in their valley less than a week before the trade deadline, Nill stood by that mindset.
So, mild-mannered as he is, Nill would never comment on it like this publicly, but you can almost imagine him pointing to the current struggles in Tampa and saying, "See what I mean?"
The big difference is Tampa has earned the benefit of the doubt. Tampa GM Julien BriseBois can trade six assets—five draft picks plus a young player—for a depth forward and largely avoid public scrutiny when, frankly, that same deal would have had some other GMs getting their walking papers. That's true even at a time when, as our David Castillo noted last week, the scramble for talent among Eastern Conference contenders approached the fight to secure a Turbo Man in Jingle All the Way. You've earned that cushion when your team has played in the last three Stanley Cup Finals and won two of them.
Everyone else gets judged more quickly. So it's easy to get caught up in Stars recency bias fresh off a 7-3 smashing of the Colorado Avalanche on Saturday, just after acquiring Evgenii Dadonov and Max Domi to bolster the top-nine forwards. What better endorsement of their deadline moves (and non-moves, given Nill reportedly shopping for defensemen but ultimately not acquiring one) than a dominant win over the defending Stanley Cup Champions?
Trade, big win, boom. Off and running, right?
Of course not. Cups aren't won on Saturday afternoons in early March, and even with their recent skid, Tampa remains tied for the fifth-most points in the East.
So how should we actually feel about Dallas' deadline? To find out, I reached out to multiple NHL scouts, granting anonymity, after the Stars traded for Domi on Thursday night.
The consensus is Dallas got better. The Stars didn't mortgage the future more than they had to, and one scout even noted that Dallas would be "a good Stanley Cup bet," with the caveat that the East is too difficult to predict and that the Western Champion should be slightly fresher come June.
Another felt the addition of Domi would be an organic internal driver for the Stars.
"Trading a player for a player like the [Denis Gurianov for] Dadonov deal, that's one spot out, one spot in—good deal, but doesn't really impact everyone," the scout said. "Domi comes in, and he takes a spot. He moves you down. He bumps someone else to the AHL. You have to win your own battle to have your own role. It drives things. It wakes people up."
Coincidence or not, Mason Marchment snapped a 32-game goal-scoring drought in Domi's first game in the lineup. Radek Faksa, now demoted to a fourth-line role better suited to his game, also scored against the Avalanche on Saturday.
Another scout pointed to the fact that Domi can, and has, finished games in the playoffs recently. Domi scored twice and had an assist in Carolina's 3-2 Game 7 victory last season against the Boston Bruins.
"Playoff things can do so much," the scout said. "Honestly, he's been in playoff mode since that showing with Carolina. He was in his own personal playoff mode to prove he should be traded out of Chicago. He had to prove he was worth something, and that's what the playoffs are all about. One game, like the one he had in Game 7, can shift a career, and I think it might have for him."
Most of D's conversations with scouts took place prior to Domi's Stars debut, but one scout who discussed the move on Sunday said he looked at the big hit Domi laid on his first shift as a message the forward was delivering to both his teammates and opponents. For me, it reminded me of Alexander Radulov's center-ice hit on Cody Eakin in his first game with the Stars. Which is fitting, because Domi brings back some of the elements that Radulov provided during his glory days with the Starts from 2017 to 2019—elements Nill has been trying to replace since Radulov's NHL career petered out and he returned to Russia.
Domi is slightly more controlled chaos; he's not the full-blown Tazmanian Devil caricature like Radulov was at his best. But the 28-year-old lives within the margins the Stars will need to fill in the playoffs. He fits every hockey cliche of "being hard to play against," which is code for being physical, annoying, and able to score.
Most important, he fits well in Dallas' long-term and short-term planning. Domi could walk as a free agent this summer, but the Stars will likely try to find a way to re-sign him if he continues to fit like he did in that weekend debut against Colorado. He won't block their long-term vision of Logan Stankoven skating on a line alongside Benn and Wyatt Johnston on the second line as soon as next season. (Dadonov is effectively serving as a placeholder prior to his own free agency.)
That bigger picture is why Nill didn't do more this deadline. He felt it was irresponsible to trade too many future assets. But he also delivered upgrades given his parameters and, more importantly, within the parameters of Stars owner Tom Gaglardi who wants a playoff team year in, year out. As long as Gaglardi owns the team, "rebuilding" will remain a dirty word in Dallas.
The Stars didn't panic. They trudged through the valley, which included Domi and his fellow ex-Blackhawk Patrick Kane destroying them while they were still in Chicago, and seemingly came out the other side stronger.
Now they have a puncher's chance to win the West, which means they have just as good a shot as anybody to win the entire thing.
"Are they the favorite in the West? No, that's still going to be Colorado, because you are just waiting for a switch that we all know they can flip," a scout said. "But after Colorado, is there another team you can make a strong case for? I don't like Vegas' goaltending … so for me, it would be Dallas. Then all you have to do is win one series against whoever comes out of the monster pit [in the Eastern Conference]."
And that's why they play the games, isn't it? To find out, once and for all, who winds up at the peak.
Get the ItList Newsletter
Be the first to know about Dallas' best events, contests, giveaways, and happenings each month.
Author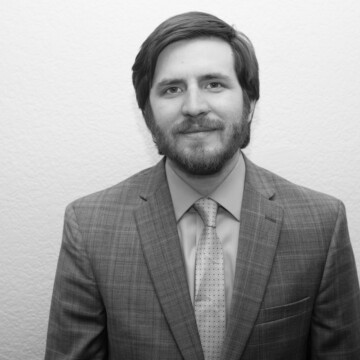 Sean Shapiro covers the Stars for StrongSide. He is a national NHL reporter and writer who previously covered the Dallas…