"There is no way I can pull this off."
This is what I mutter as I leave rehearsal at the American Airlines Center practice court on February 16, just 10 days before I am to perform on court with the Mavs ManiAACs during a nationally televised showdown between the Mavericks and the Los Angeles Lakers. How did I get here?
Over the past 21 seasons, as I have watched the ManiAACs perform, I have become increasingly intrigued with this unique group of guys. They ooze confidence and appeal. I wanted to know more about them, who they really are, what they mean to the fabric of Mavs fandom. I decided the only way to do that was to become one of them. That's why I am standing on the practice court on a Thursday night listening to the leader of the group, Rob "Big Rob" Maiden (every ManiAAC has a stage name), scream, "Show me the sexy!" as 11 guys massage their generous bellies. My indoctrination into the world of the ManiAACs had begun.
I promised the guys I was taking this opportunity seriously and would put in the work. But already I wasn't sure I had it in me. Evidently, I wasn't the only one who had doubts. When I asked Eric "Rhino" Coronacion, a 14-year veteran of the group, if he was worried about me, he replied, "Yes, to be honest, I was. After that first practice, I was really scared that it wasn't going to work out."
NBA All-Star Weekend is a time for many of those who work in basketball to go on a vacation or get much-needed rest. Not me. I spent nearly 20 hours practicing with the group or at home in front of my computer, repeatedly stopping, rewinding, and restarting a video breakdown of the dance as I tried to master the seemingly countless moves. It was a long, frustrating process, and I was just days away from doing it for real in front of Luka Doncic, Kyrie Irving, LeBron James, and 20,000 of my closest friends.
Surely, I was screwed.
---
But first, a little history lesson. How did this fun-loving group of male dancers get its start?
With the man known for his crazy, ingenious ideas: Mark Cuban. At a 2002 Mavericks road game against Seattle, Cuban recalls seeing a rather large fan stand and start dancing wildly. "The crowd went crazy," says Cuban, whose mind started racing. "I figured that if one big guy could get the fans excited, a dozen would drive them nuts."
But how do you recruit enough guys willing to do that on-court during a game? The Mavs "ran an ad looking for big guys who liked to dance," says Big Rob, a ManiAAC from the beginning. Forty men showed up to the first audition, at a church in Plano. He and a dozen other guys made the cut. Their average weight: 300 pounds. "They were looking for offensive linemen, and they got them," Big Rob says.
The ManiAACs' debut, which came during a 2002 first-round playoff series against the Timberwolves, was performed with yellow raincoats and rainbow-colored umbrellas to the tune of It's Raining Men. "What did I sign myself up for?" Big Rob remembers thinking. "But when we opened our raincoats for the 'bust out' (when the bellies get exposed), 2 Live Crew's Too Much Booty in the Pants started, and the crowd went wild. It was one of the best sounds I had ever heard, and something was born inside me." The drug. The high.
They performed again during the next round of the playoffs, but everyone went their separate ways for the summer thinking this was a one-time deal. Then came an email. The Mavs wanted the ManiAACs back. The missive came with instructions for a "strict offseason training regimen." Slim down? Quite the opposite. "Eat anything and everything and when you think you can't eat anymore, think about all your other ManiAAC brethren for inspiration," the group was told.
It was on. Now the real work would begin. The ManiAACs did all they could to "make the Mavs think they couldn't live without us," Big Rob says, from printing posters to showing up unannounced at player events. They all have day jobs: Big Rob is an accountant with the Cowboys, while Rhino is a marketing specialist for Rent-A-Center. That doesn't stop them from meeting the demanding schedule, which includes weekly rehearsals and up to three appearances a week at community events, school functions, even weddings.
The group has become so popular that it has performed at All-Star Games and on The Tonight Show, while making the quarterfinals on America's Got Talent, performing live in Los Angeles. "It was the best and most embarrassing time of my life," Rhino says about dancing on national television. "When I started the dance, I could hear the Velcro in my pants starting to come undone." After a cartwheel, the pants dropped and "I had to finish the dance with my pants around my ankles." But the crowd went crazy, and Rhino says he "felt like Magic Mike."
The ManiAACs even made an impact in China, joining the Mavericks in 2018 for a pair of preseason games. Confronted by the language barrier at a McDonald's in Shanghai, the group pointed at the menu to order. Guys had to implore the workers to wait before ringing them up because they weren't done ordering. "They were blown away at the amount we were eating," Big Rob recalls.
Their appetites stayed big. And, less than two decades after that email, the ManiAACs had become even bigger.
---
February 26. Gameday.
My day as a ManiAAC starts 90 minutes before the 2:30 pm tipoff with, of course, a pregame meal of eggs, hash browns, bacon, and biscuits and gravy with my new teammates. Then to the special locker room, where the teasing and bonding that is common in any locker room is rampant. I am told that if I lose my place in the routine not to look at Ben "Red Tiger" Perkins, as he would probably be messing up, too. I receive my outfit–a jumpsuit and a bedazzled ManiAACs shirt cut short so I, too, will be able to show off my belly in the "bust out." I am what I would call a "skinny fat man." I fit right in. I am given my stage name: "Slim."
I try to play it cool, but the nerves are already kicking in. We rehearse a few times outside the locker room, near the loading dock. I continue to mess up a handful of moves. I see Mavericks General Manager Nico Harrison. It hits me that I am really doing this. For the first half, I join the ManiAACs in their usual perch at the north end of the arena, where we chant, gyrate, and cheer endlessly. Everywhere we go, we are greeted with smiles and high-fives, along with confused looks as to who the new guy is. We are scheduled to perform on-court during the break between the third and fourth quarters.
What do the ManiAACs mean to the Mavs experience? Cuban calls them a "Mavs tradition. They get an amazing response. Everyone loves them." Big Rob agrees, adding "Men laugh at us, women love us, and kids want to be us." Performances aren't shown on the broadcast; they are reserved for the on-site experience, and Big Rob takes pride in "going for it all for the fans in the arena. We're not for the basketball enthusiasts; we're for the others." Rhino believes the key is that the group is "relatable as regular guys with regular jobs." Fans are thinking, "They work at a job just like we do," he adds.
For Big Rob, being a ManiAAC has defined him. "It has taken over my life," he says. "The effect we have on people is infectious. I literally get to make people smile." Asked why it matters so much, Rhino replies "It brought me a new family. I love them to death, and I can't imagine watching games with anyone else."
As the third quarter winds to a close, I gather with the other ManiAACs in the tunnel in the northwest corner of the arena. As my dancemates watch the game on a monitor, I shuffle to the side and practice the first 30 seconds of the routine over and over, fully aware that panic is a very real possibility once I am on the court and the music starts. There is one last huddle, in which Big Rob implores the group, "Do it like it's the last time we do it!" We line up, ready to run onto the court.
The buzzer sounds, and my heart races. Off we go, and I can hear the crowd buzzing. I keep repeating the first few moves in my head as I await the music (left arm down, right leg up … left arm down, right leg up). "ManiAACs go!" Big Rob yells, and Queen's We Will Rock You starts us in motion. I get through the first part of the routine to the "bust out" and there I am in all my glory, my belly for all to enjoy. It feels like the roof is coming off the building. I cross the court while Luther Vandross soothes, and I am starting to feel it. So I milk it. I point at random people in the crowd, then at my belly and say, "Yeah, that's right!" I still have no idea what that means. I notice a sea of cell phones popping up to document it all.
I am in the home stretch now. As I slap my ass and do a 360, I laugh at the thought of the Mavs players and staff whom I know are watching from the bench. I dare not look in their direction. I went in worried that Jason Kidd would be perturbed if players and staff were watching me during a close game, but he told me a week later he "loved it because it brought the crowd back into the game."
Mission accomplished.
---
The performance lasts less than two minutes. An out-of-body experience that went by in a flash. Arms outstretched, I am relieved and exhilarated. Mavs public address announcer Sean Heath gives me a shout-out and the crowd roars its approval. "Slim" is born. Big Rob gives me a bear hug and tells me to look at the bench. Doncic has his hand over his mouth, looking as if he is about to throw up. Maxi Kleber just stands in what he would later call "disbelief." (Asked what he was thinking, Kleber says in his trademark dry wit, "I came to the game for a good time, and I'm sure I speak for everyone when I say my day was over once I saw that.") As I stride off, I rub my belly, point at Kleber, and, seeing his disgust, yell, "You know you like it!" What had I become?
A ManiAAC is what I had become. "In my eyes, you're a ManiAAC," Rhino tells me. The drug hit me full force. I got it. In the locker room, I tell my new brothers how much I appreciate them, how much I loved the experience, and how it all makes sense to me now.
One thing Big Rob shared has stuck with me. "The world can learn something from us," he said. "This is way more than fat guys dancing." Just last week a woman tracked me down at a charity event, and with a laugh, said, "Hey, I loved your dancing at the Mavs game. You're a ManiAAC!" My go-to response had been to brush off the comment with some defensive comedy, saying something like, "Get that image out of your head or you won't be able to sleep tonight." But this time I didn't. I remembered Big Rob's words. I paused, looked at her, and said proudly, "I am. Yes, I am."
Call me "Slim."
Get the ItList Newsletter
Be the first to know about Dallas' best events, contests, giveaways, and happenings each month.
Author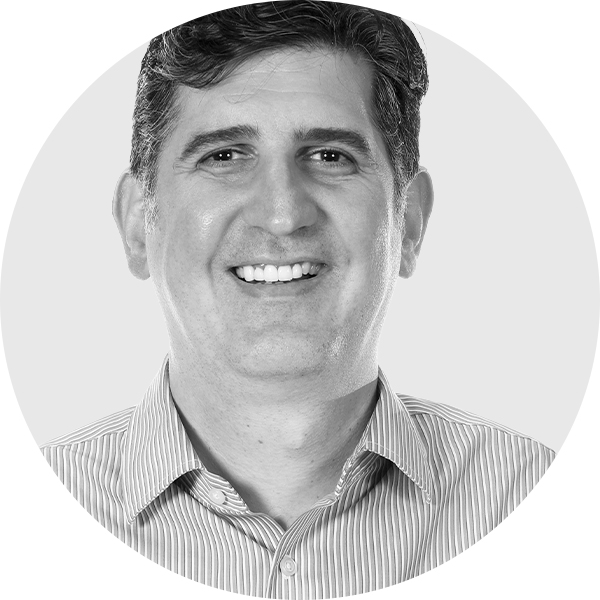 Brian Dameris writes about the Mavericks for StrongSide. He is the former Director of Basketball Development for the Dallas Mavericks…