There's no way to massage this message: the Mavericks are in a bad spot. They're 5-7 since their Hail Mary trade with the Brooklyn Nets for Kyrie Irving, but more importantly, 3-7 since Irving and Luka Doncic started playing together. We knew it would take time to integrate Irving on the fly. We knew it would take time to adjust game plans and rotations after sending away Dorian Finney-Smith and Spencer Dinwiddie in the trade. Unfortunately, time is scarce for the Mavericks.
They sit eighth in the Western Conference with 15 games remaining. Of course, the obligatory mention of the perhaps unprecedented nature of the standings goes here: a couple of good weeks could put the club solidly in fifth, perhaps even fourth as the Phoenix Suns deal with Kevin Durant's ankle injury. But with Doncic's status uncertain at least in the near future as he deals with a nagging thigh injury, the pressure cooker is steaming. Looming large over this portion of the season is the impending free agency of Irving, who Dallas certainly acquired with the hopes of re-signing and building around alongside Doncic. No one except for Irving knows how much on-court results and playoff success will factor into his decision. These are the Mavericks, though. I will believe a star with a choice (not named Dirk) wants to be here when I see it.
It would seem that, logically, one of the biggest factors for Irving would not be "how did the team perform in this hasty experiment?" but rather, "how do I gel with my co-star?" If he can confidently regard his on- and off-court relationship with Doncic as positive, the hardest part of contending for titles has been settled. Rounding out the rest of the roster is certainly important, as we are forcefully being reminded of. But if you believe the pairing with a mid-20s superstar, again, logically, that would appear to be the easiest path to contention in your 30s.
So how are these two coexisting, and how has the melding of the two styles changed the team in general?
Let's begin with the one that was easiest to foresee: the Mavericks are playing faster. A lot faster. Before trading for Irving, Dallas was 29th in pace. There's nothing inherently wrong with that. Even playing at a turtle-like pace, Doncic-led teams have put up elite numbers every year he has been at the helm of the offense. However it certainly doesn't hurt to have the option to punish teams with pace while defenses are scrambled, and cross-matching exposes opportunity. Since Doncic and Irving started playing together on February 11 (note: I will refer to that date when saying "post-trade," as the two games with Irving and without Doncic are not as important to the bigger picture when examining the fit), Dallas has jumped to 13th in pace. And this is not just a product of the minutes Irving has played without Doncic. When they have shared the floor, they have posted a mark that would rank 13th in the NBA in pace. Dallas is squeezing an extra four possessions out of each game, which is notable considering most of these possessions start with inbounding the ball after the opposition has drilled a corner three or was hanging on the rim.
Dallas, and more specifically Irving, has been able to move to an above-average mark in pace without taking control of the offense away from Doncic. Doncic's usage rate (share of the team's offense that ends with a given player attempting a shot, shooting free throws, or turning the ball over) has fallen a bit from a league-leading 43 percent to 38 percent, per CleaningTheGlass.com. Lightening the load on Doncic was the primary motivation for this trade, and that has occurred. But 38 percent is still among the league leaders. The offense is playing much faster, taking a little of the stress off of Luka, while still letting him primarily conduct the attack. That's a positive development and one that would seemingly only become more harmonious over the course of a full season.
Doncic is also getting easier shots. He's getting one more catch-and-shoot attempt per game with Irving than he was before the trade, which is the most since his rookie season. More importantly, he's now drilling these looks. It's a small sample, but since he took the floor with Irving, Doncic barely trails the likes of Steph Curry and Bradley Beal on catch-and-shoot field goal percentage. Again, this is something I'd like to see over the course of a full season (or multiple seasons) with Irving next to him. As a team, Dallas has had a small bump in catch-and-shoot attempts per 100 possessions, from 19th to 16th.
This increase in catch-and-shoot attempts is a direct result of more ball movement. Before Irving joined the team, the Mavs were 26th in passes per game, averaging 266 per contest. With Irving, they're averaging 20 more passes per game, and the rank has jumped to 10th.
One thing that hasn't changed much, if at all: this team still relies on isolation basketball. The Mavericks were first in the NBA in isolation possessions before adding Irving, and they have now fallen to … second. Doncic was the league leader in isolation possessions before the trade; he has since fallen to fourth. Irving ranked 11th this season while in Brooklyn; with Dallas, he ranks 17th. While this can be frustrating at times, especially in clutch situations, it makes sense. We're talking about two of the best one-on-one players in the world. With no offseason, no training camp, and minimal practice time, maybe this is just how it has to be. It's working fine: Dallas is eighth in offensive rating since the trade, and third in points per possession on isolations. This despite Doncic being heavily limited for a good portion of this stretch. 
It is unfortunate, though. It isn't fantastical to imagine this tandem unlocking a style and level of offense the league has rarely, if ever, witnessed. Both players are elite facilitators and finishers. Irving is an above-average shooter while Doncic is at least passable. Irving's effectiveness on cuts, curls, and dribble handoffs is lethal. We've long been clamoring to see Doncic used more as a screener, yet he has screened for Irving on-ball only six times. These picks have almost exclusively been to get a switch that allows Doncic to work in the post. With Doncic banged up, now is certainly not the time to put his body through even more contact. But the fully realized version of this pairing could have some of Doncic's energy diverted to screening and rolling, picking apart four-on-three situations.
That would take time, though, and that's something the Mavericks don't have. The increases in pace and ball movement are encouraging signs that both Irving and Doncic are willing participants. Incremental improvements on the offensive end before the postseason arrives are certainly possible. More pressing, though, is that those improvements are essential, because the defense is not going to get better. Not this year. If Dallas is to win a playoff series, Irving and Doncic will both have to put up heroic efforts. Fortunately for Dallas, they're both on the short list of players capable of doing just that. The Mavericks simply have to hope that Irving sees enough in this surface scratch to be inquisitive about what a long-term future would look like. 
If Dallas is on vacation after the play-in round, it's tough to imagine Irving settling down in Dallas long-term. The next month could prove to be a franchise-altering stretch. Dallas has long lusted after building a roster with two superstars. For the time being, they have it. Given how much is at stake, both this season and beyond, every game will feel urgent. However things play out, Mavericks fans will remember how this season concludes for a long, long time. They'll hope it's the start of something, not the end of it.
Get the ItList Newsletter
Be the first to know about Dallas' best events, contests, giveaways, and happenings each month.
Author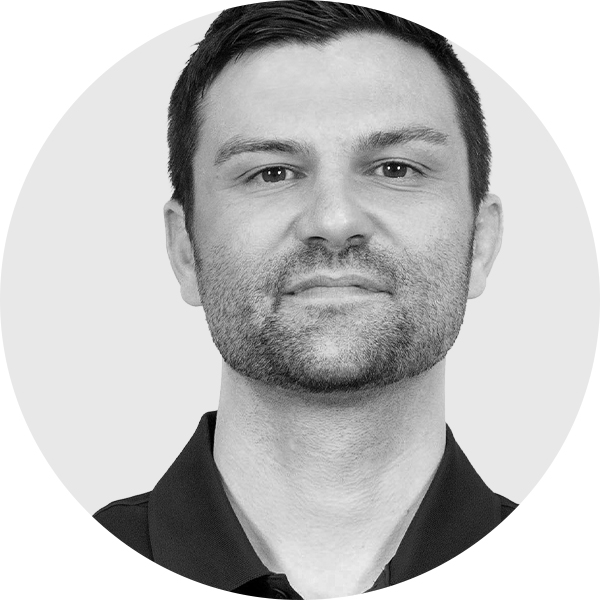 Jake Kemp covers the Cowboys and Mavericks for StrongSide. He is a lifelong Dallas sports fan who currently works for…