For all his flaws, and for all the bizarre things he has said this season, Jason Kidd is correct about at least one thing in regard to the Mavericks' struggles: no one is dying. Sports function as escapism, a respite from life's more distressing matters. The entire enterprise has been described critically, and pessimistically, as "the opiate of the masses." I, however, have no issue using that same characterization to view sports in a positive light. We need a break from life's mundanity. We need to feel the highs and lows. That's OK.
Except watching and following the Mavericks right now does not feel like escapism. Not when they have lost 11 of their last 16 games. Not when they've sunk to a game below .500 on the season. Not when they're facing an uphill climb to escape the play-in round, and not when they're one loss away from falling out of the playoffs entirely. This is exhausting. Every injury report, every game, every quarter, every late-game possession feels as if it carries the weight of the arc of the Extended Mavericks Universe.
Because this is the most precarious stretch the franchise has faced in recent memory. Some might point to being down in a playoff series—heck, even being down 2-1 to the Heat in the 2011 Finals—and conclude that I'm being dramatic. What's different about the current situation is it is prolonged precariousness, with what feels like massive implications for the future. Not to discount the collective weight that the 2011 season would have on legacies, but no matter the outcome, that was an endpoint. This is an inflection point.
I know I'm not alone in experiencing the following series of emotions every time Dallas has blown a lead and/or flubbed a crunch-time scenario over the last six weeks: 1. Anguish ("They did it again!") 2. Anxiety ("Kyrie Irving isn't going to want to re-sign here long term, because why would he?" and then, worst of all, 3. Despair ("Luka Doncic will demand a trade sooner than later because he lost his one true co-star and Dallas was unable to even sniff replacing him in free agency.") Again, exhausting.
By the next morning I have usually simmered, a little, but such ruminations are unavoidable. They are also insane, of course. We should not be thinking about what this team will look like in 2026 after a missed late-game layup in February or March. But this is the game Dallas is in; this is life with a 24-year-old generational talent. Nerve-wracking as it is, it sure beats toiling in the lottery desert.
That reminder, though, is mostly futile right now. It's tough to imagine the six weeks since Irving was acquired going more poorly than it has. The Mavericks have played 19 games since trading Spencer Dinwiddie and Dorian Finney-Smith (and a first-round pick) for Irving. Irving and Doncic have played in only nine games together in that span. Just 232 minutes. Their numbers when sharing the floor are scintillating on the offensive end and passable on defense. But the sample size is so small, their jelling process so stilted, that I'm not sure how much that data matters at this point.
It's anyone's guess how many more minutes they play together during the final nine regular-season games. Doncic is back in the lineup after missing five games with a thigh strain, just as Irving went out again after aggravating a right foot injury in Monday's collapse against Memphis. And the margin for error is nonexistent, which is saying something for a team that already had little room for mistakes entering the season after Jalen Brunson left in free agency. But that was just the first in a series of missteps that created this situation. There are people who thought it was a good idea to sign JaVale McGee for three years and "guarantee" him a starting spot; all of those people work for the Dallas Mavericks. Waiting so long to give rookie Jaden Hardy an opportunity to make an impact was clearly a mistake. Cutting Josh Green's minutes after acquiring Justin Holliday was a mistake.
Trading for Irving, however, while risky, was logical. The Mavericks jumped at this opportunity to pair Doncic with the best teammate he has ever had not only in an effort to improve their chances at contention, but also to signal to their superstar that they're trying. When asked about the risk, I mostly agreed with general manager Nico Harrison's comments: "I don't see any risk at all. I actually see risk in not doing it." Obviously, there is risk. But it's the latter part of that quote that resonated with me. The status quo was not getting it done, and Dallas had limited cap space heading into this offseason.
What has transpired since Harrison's comments has largely been beyond the team's control. It's as if a prestigious television series added a big-name character in Season 4 and then forgot to write scenes for him with the show's star. Obviously, the crunch-time failures when Doncic and Irving have shared the court do not fall under that category. But those situations were to be expected, and it's reasonable to assume those would have improved with time. Much of this, unfortunately, is just bad luck because of injuries.
Well, sort of. It isn't crazy to think that Doncic broke down this season because of his historic usage rate and the violence his body regularly absorbs (which only adds to the second-guessing in the Brunson saga). We don't know how much the decision to let Doncic play in the recent loss in New Orleans, when he was clearly hurt, impacted the severity of his lingering injury. We don't know how that decision was made. Doncic is a stubborn, strong-willed player, and those conversations cannot be easy.
The reality, though, is players get hurt. Dallas traded two starters in an effort to have two superstars on its roster. Since then, one of those superstars has been injured or hampered in almost every game. When the Mavericks take the floor with one of only Irving or Doncic, they are playing a team with comparable or better talent on most nights. They have been competitive in most of those games, and won a few, too. It's not a huge discrepancy.
Yes, they're an awful rebounding team. They were a below-average defensive team before the trade, and predictably, they're worse now. Dallas bet on its new offense being able to compensate for those deficiencies, but that becomes an impossible task when one of the linchpins of that gamble is unavailable.
The margins are as thin as they could be, the pressure at an all-time regular-season high.
Dallas has precious little time to turn this around, too. The on-court relationship between Doncic and Irving will decide everything, but that can't be assessed if the two aren't playing together. And if that relationship doesn't prove fruitful, in short order, we will be talking about a different relationship in apocalyptic ways: that of Luka Doncic and the Dallas Mavericks.
Get the ItList Newsletter
Be the first to know about Dallas' best events, contests, giveaways, and happenings each month.
Author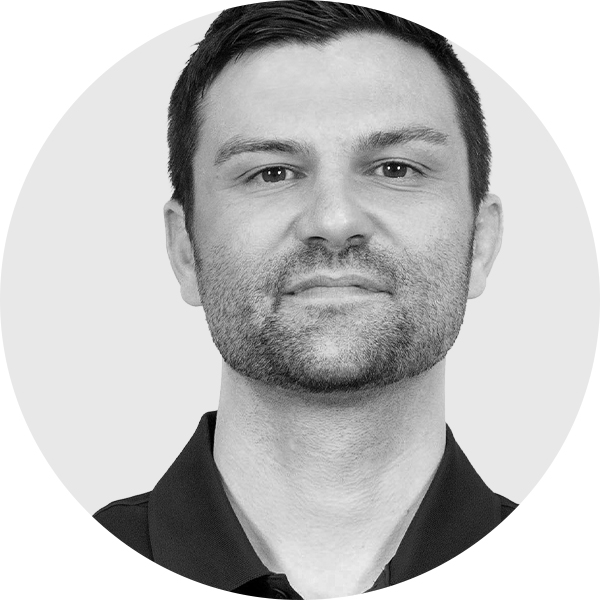 Jake Kemp covers the Cowboys and Mavericks for StrongSide. He is a lifelong Dallas sports fan who currently works for…