The Cowboys have already addressed one of the biggest items on their offseason to-do list when they traded for a reliable secondary receiving option. Brandin Cooks is coming to town to complement CeeDee Lamb and give Dak Prescott another seasoned option in the passing game.
On an offense that ranked 10th in the league in total yards, Dallas never really settled on a number two receiver in 2022. With Michael Gallup recovering from an ACL injury, Dalton Schultz and Noah Brown were tasked with filling the hole left by the trade of Amari Cooper. All of them had their moments, but at the end of the year none of them produced even half of the receiving yards gained by Lamb—neither in total or on a per-game basis. T.Y. Hilton provided a shot in the arm late in the season, but he didn't have what it took, either. A secondary receiving option is a must-have in today's NFL, and was a big reason why the Eagles and Chiefs were Super Bowl participants last season. The Cowboys never found theirs.
Until now. Cooks has done nothing but be a great wideout wherever he has been. He has put up a 1,000-yard season for four teams in his nine NFL seasons, including with the Texans in 2021, when his quarterback was Davis Mills. He's only 29 years old, so there's little reason to expect similar production won't continue in Dallas.
Over the course of his career, Cooks has primarily been utilized as a deep threat—as the 4.33 40-yard dash he ran at the 2014 combine suggested. His average depth of target is among the top quarter in the NFL since he came into the league, at more than 12 air yards per target. That depth typically comes about three yards past the first-down marker. These two stats are almost identical to those of Gallup, who previously served as Dallas' best downfield threat. But the big difference is in how successful these receivers have been on their deep targets.
While Cooks and Gallup have similar target profiles, Cooks comes out well ahead of Gallup in terms of success. Overall, quarterbacks passing to Cooks have a 10-point better completion percentage than those passing to Gallup. And it's not as though Gallup has an inordinate number of throws coming from backup quarterbacks—Prescott has a 54.7 percent completion percentage when throwing to Gallup.
This isn't to say Gallup is an ineffective wide receiver; he has the talent and has produced prior to his ACL tear late in the 2021-22 season. But it should be noted that one of his most successful seasons came in 2020, when he was the number three target behind Cooper and Lamb. With Cooks on the field, the pressure on Gallup should be eased as he moves back into a familiar role.
Let's get back to Cooks. It has been established that he can run deep routes and catch footballs, which is a fantastic combination to have as an NFL wide receiver. But there's always more to it than just yardage totals and completion percentage. Successful offenses don't just gain a bunch of yards; they put their team in a better position to score points. The best way to measure that is with Expected Points Added, or EPA. It's not a perfect stat when analyzing a receiver, but it's helpful to look at it in the context of "how successful was this offense when utilizing this player?" Cooks has produced above the 75th percentile in terms of his EPA/play in four different offenses, and twice approached the 90th percentile.
In the most basic of terms, this chart illustrates that when a team targets Cooks, it usually puts itself in a much better position to score. The only concern with this chart is his downward trend over the past two seasons, but that came with the tanking Texans, with Mills at QB. One can only do so much in a rebuild phase. In Dallas, Cooks will again have a quarterback more in line with the caliber he played with over his first seven seasons.
The next question is how well Cooks can mesh with the incumbent top receiver. That hasn't been an issue at his previous stops.. In three of his 1,000-yard seasons, a teammate also reached that plateau. And on three teams, no less: the Saints' Michael Thomas in 2016, the Patriots' Rob Gronkowski in 2017, and the Rams' Robert Woods in 2018. Cooks might not be a highlight-reel receiver, but he's certainly an underrated piece in a 1-2 punch passing game.
Most of Cooks' work has come on the outside, although he was targeted over the middle in Sean McVay's offense in 2018. Last year, Cooks was only credited with 10 targets classified as "middle of the field," compared to 83 targets to the outside. That 10.8 percent middle-of-the-field target rate was the second-lowest rate of any wide receiver in the league with at least 50 targets. (Interestingly, Gallup was the one guy with a lower middle-of-the-field rate, at 9.6 percent, and Cooper was the third-lowest, at 11.4 percent). For comparison, Lamb in 2022 commanded more middle-of-the-field targets than he has ever had, getting 28.6 percent of his targets in that area.
The area in which a receiver is targeted can be heavily influenced by the scheme, but it's still worth noting that Cooks is comfortable running to the outside while Lamb works the middle of the field. There's a good chance Lamb spends even more of his time in the slot this year. He lined up as the slot receiver on 93 percent of his snaps in 2020. That number dropped to 40 percent in 2021 before bumping back up to 63 percent in 2022, according to Pro Football Focus. Cooks, meanwhile, has never lined up in the slot on more than a third of his snaps. With a healthy Gallup back in the fold, moving Lamb inside in a more full-time role makes sense.
The trade for Cooks was a shrewd move by the front office, especially considering the low cost of a 2023 fifth-round pick and a 2024 sixth-round pick. He has a track record of success in a variety of offenses, and his skill set complements Lamb's. This is the second receiver the Cowboys have been searching for.
Get the ItList Newsletter
Be the first to know about Dallas' best events, contests, giveaways, and happenings each month.
Author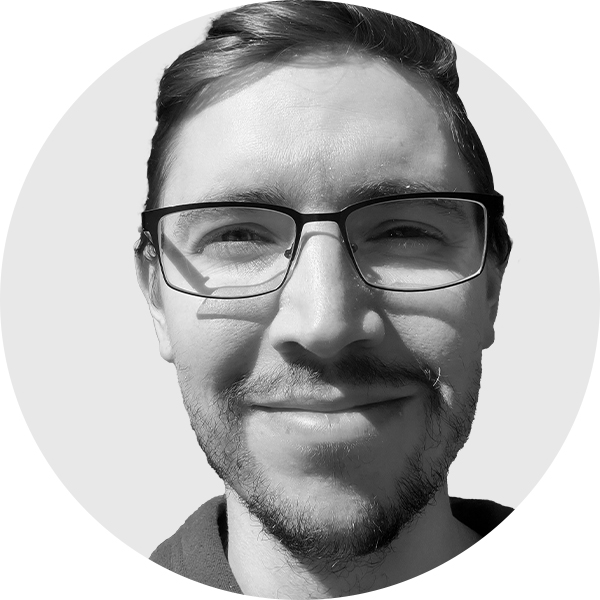 Dan covers the Cowboys for StrongSide. He is a Pacific Northwest native & self-described nerd who has been covering the…