Jim Nill is a big believer in the summer blockbuster.
During his 10-year tenure as the Stars' general manager, Nill has made his biggest swings during the offseason, from his first major deal in Dallas–trading for Tyler Seguin in July 2013–to moving a first-round pick before this season for Nils Lunkdvist. 
In-season moves matter, but when it comes to roster and cap flexibility, Nill is a firm believer that the biggest impact is made through summer transactions.
"If you are going to build a successful team in the cap world, now you have to do it in the summer," Nill told D. "You have to work to set things up so you don't overspend in the season. You have a broader view–a better view, sometimes–of the long-term plan when you make those moves in the summer."
Things change once the season gets underway. As the trade deadline approaches, Nill has a reputation among Stars fans for saying, "I like where our team is at." That can be better translated as, "I don't like to deal with in-season prices." Sure, there's the occasional Mats Zuccarello midyear splash. But by and large, Nill has his pattern and his process, and he swears by them for a reason.
That's an important context to keep in mind as Friday trade deadline approaches, especially after Nill already made a move on Sunday to trade Denis Gurianov to the Montreal Canadiens for Evgenii Dadonov.
Trading Gurianov, who struggled to live up to his first-round reputation in Dallas, was a move that reconnects Stars coach Pete DeBoer and Dadonov, who had 43 points playing for DeBoer in Vegas last season. The 33-year-old will provide a more consistent middle-six presence than Gurianov did, even if he's unlikely to reach the 20-goal mark for the fifth time in six seasons.
But Nill being Nill, this was also about summer flexibility. The Stars decided they weren't going to requalify Gurianov as a restricted free agent. Instead of letting him walk for nothing, Nill took a flier on a veteran who could help during the playoff push. Montreal retained 50 percent of the contract, too, which also allows Nill to save a little bit of money, a gesture Stars owner Tom Gaglardi will certainly appreciate.
Don't hold your breath if you're expecting more moves. Look for the Stars to be a reactionary team over the next four days, the soft buyer doing more window shopping than purchasing.
Nill will monitor the market, but the Western Conference is a cozy place to be right now. The biggest trade pieces are moving into and within the East, with Timo Meier joining the New Jersey Devils in a blockbuster on Sunday and Patrick Kane set to be a New York Ranger by the end of the week.
The most active teams in the West are selling. The Nashville Predators somehow pulled off what feels like hockey's equivalent of Herschel Walker trade by selling a depth forward named Tanner Jeannot to Tampa Bay, while the Arizona Coyotes, Chicago Blackhawks, and Anaheim Ducks put up the "for sale" sign well before this season began.
The Winnipeg Jets, Dallas' closest rival in the Central Division, added Nino Niedereitter over the weekend. But aside from that, it has all been quiet on the Western front.
As such, two broader patterns are emerging.The East is a historic arm's race, with two teams on pace for top-10 records in NHL history and multiple others mortgaging their future to try and keep pace with what's going on in Boston and Carolina. The West features a collection of GMs who all acknowledge the conference is wide open, but who also are playing the long game or have spent in the past and need to hold some chips this season.
Which brings us back to Nill. This season it's not so much, "I like where our team is at," from a roster construction standpoint only because the "at" is good enough to challenge for the Stanley Cup Final in a watered-down West, even if his lineup does have some holes.
Consequently, the Stars aren't necessarily done for the week. Nill expects to be on the phone quite a bit, but he also has made it clear he's not parting with a first-round pick, nor is he moving his collection of top prospects–Logan Stankoven, Mavrik Bourque, Thomas Harley, or Lian Bischel–for a rental. Nill has told me the thinking changes for a player with years left on his contract, but the price is still going to be massive for another team to unsettle the prospect pool he has built, especially with Dallas already down a first-rounder after the Lundkvist deal.
Internally the Stars will continue to look for a piece to play with Tyler Seguin and Mason Marchment. Dadonov will get a chance in that spot, and a Montreal source believes he'll find some more motivation after leaving the Canadiens.
"He knew Montreal brought him in to flip him for something before the deadline," the source told D. "He wasn't unhappy, but it's also hard to find a ton of motivation in that circumstance. I don't know if he'll be better for them, but Pete got something out of him last season, so maybe he'll be a different player there."
There isn't enough time for the Stars to gauge whether Dadonov will flip a switch and rediscover his goal-scoring form before the trade deadline passes. So Dallas will continue to kick tires this week on other rental forwards–ones who won't cost more than a second-round pick and who, if they stick around, won't block Stankoven's path into the top six next season.
But as one NHL scout said to me this weekend, "If Nashville is getting that much for a middle-six guy, it may have scared some other teams away from the market and made them think about not doing anything."
Which, frankly, would be right in line with how Nill could approach this week. On Friday, he will like where his team is at, whether or not he's made a move. In many ways, that's related to being in the Western Conference and retaining the flexibility to make another long-term move in the summer. But that's also who Jim Nill is and what has gotten him this far. It will be up to the players, however the roster looks by the weekend, to take him the rest of the way.
Get the ItList Newsletter
Be the first to know about Dallas' best events, contests, giveaways, and happenings each month.
Author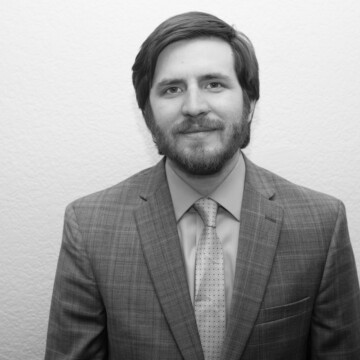 Sean Shapiro covers the Stars for StrongSide. He is a national NHL reporter and writer who previously covered the Dallas…