I was the color commentator on the radio broadcast for the Mavericks' game against Detroit on January 30, a 111-105 squeaker of a win against the worst team in the Eastern Conference. I left the building with one overriding feeling: "It took Luka Doncic scoring 53 points for the Mavericks to win?" The rest of the team scored 58 points. This wasn't sustainable. We all knew it. Doncic always provided cover and gave this team a respectable floor. But the ceiling on this iteration of the Mavericks wasn't much higher than its floor.
Enter Kyrie Irving, who has already transformed the Mavericks from a high-floor/low-ceiling team to a low-floor/high-ceiling team. Now we'll see how far that transformation takes them. The All-Star break is in our rear-view mirror, the West is wide open, and the next two months just may be the most critical stretch for this franchise since 2011.
We have seen two games of Doncic and Irving together (Donving?), and with no real time to jell, the results have been about what we expected: high-octane offense, suspect team defense, and clunky execution in crunch time. What, then, should we expect from this all-important 22-game stretch run?
Two of the biggest issues pre-trade are now gone: double teams and the team cratering in non-Doncic minutes. Opponents had a choice when defending Doncic—let him cook or trap and force the others to beat you. (Doncic is the most doubled player this year.) Defend one-on-one and he could go for 50 and get the win, as he did against Detroit. But playing that style wore him out. As Jason Kidd said immediately after the trade about Doncic's high usage, "Everyone's making a big thing about how much he dominated the ball … we didn't have a lot of other options." More and more, teams forced the ball out of his hands to see if those "other options" could produce. The Mavs played four-on-three with mixed results, especially in clutch games, living and dying by the three.
Which leads us to those non-Doncic minutes. Pre-trade, the Mavs with Doncic on the court had the league's top offensive rating. When he was off the court, they ranked last. (The defense was only 0.6 points worse when Doncic played.). Post-trade, the Mavs are plus-7 without Doncic. That was most evident in the fourth quarter of a February 13 loss to Minnesota. While Doncic was getting his customary rest, Irving was on the floor for the start of the quarter and exploded for 26 points during a frantic comeback that fell just short.
The biggest potential, of course, is when the two are in the game together. With Irving alongside Doncic, the traps are gone and the spacing is better. Through two games, the duo's offensive efficiency of 131.2 is off the charts. Kidd has said it will take time for the pair to mesh; they only practiced together for the first time Wednesday. Practices are rare this time of year anyway, but the first two games demonstrated a "my turn/your turn" style that is typical of two ball handlers who are feeling each other out, especially in the final moments. Look no further than the last possession of the three-point loss to the Timberwolves, when Doncic and Irving played catch outside the three-point line as the clock wound down. "I was trying to get him a shot, and he was trying to get me a shot," Doncic said afterward. "In the end, nobody got a shot."
While both are great in isolation (Irving is first, Doncic seventh), it reminded me of the first year of LeBron James and Dwyane Wade in Miami, when the two superstars were feeling each other out. It took Wade telling James it was his team for the pair to play off each other effectively before they led the Heat to a title. The good news is no such clarification should be needed this time around. Kidd has made it clear from the start that this is Doncic's team, and Irving is saying all the right things about playing whatever role is needed.
Out of the break, the Mavs have a six-game homestand (their longest of the season), which is perfectly timed to hone half-court sets. The duo has set three screens for each other in the two games, and that number needs to dramatically increase, as that interplay will unlock their true potential. Doncic can screen for Irving like Dirk Nowitzki did for Kidd so often. It allows him to isolate the mismatch and pound the smaller guy or send the defense in the blender if help is sent, while Irving waits to shoot a three or drive. They can also run stack pick-and-roll with Irving flaring as the second back-screener, allowing Doncic an open path to the basket or, again, be a devastating outlet if the defender stays with Doncic. There's no way for the defense to win.
But there's only so much Dallas can do to improve on what's currently the top half-court offense in the NBA. The real growth can come on the break, where the Mavs are last in transition points per possession and last in percentage of possessions that start in transition. So, they don't try to run and they aren't good at it on the rare occasions when they do–at least prior to Irving's arrival.
It was hard not to notice the pace increase when Irving played two games without Doncic. Ball movement led to body movement, which led to open shots, which became made shots. The Mavs make the seventh-fewest passes in the league, at 270 per game. In the last five games, they passed the most, at 320 per game. They aren't going to become the Showtime Lakers, but taking advantage of running opportunities with long passes ahead to the likes of a now-ready-for-primetime Josh Green can add easy buckets for an already potent half-court offense.
These interactions should supercharge the league's eighth-ranked offense, which is needed to counteract a leaky defense that gave up 40 points in the paint in the first halves of both Doncic/Irving games. (Maxi Kleber can't get back soon enough.) A scary offense also helps your defense. Opponents are taking the ball out of the basket so often that pressure starts to mount, as they feel as if they have to score every time down. That can lead to forced shots and bad possessions.
These next two months represent opportunity. They're also a trial. For Irving, to show he can again be a dependable player for a championship team and worthy of a lengthy contract. High-level team sources tell me the early word is that Irving has been a model teammate, and he has every incentive to keep it that way. It's also a test for Doncic. He wanted help, and he got it; Irving is the best player he has played with, and it's not even close. Now Doncic will have to "trust the pass," get into actions sooner, and not wait to give up the ball with only seconds on the shot clock. He can evolve from knowing he needs help to how to play with it. Because if he doesn't and this experiment fails, it will be that much harder to find the next star to pair him up with.
It's also on Kidd and general manager Nico Harrison to make this work. Harrison to set the culture and atmosphere that makes Irving comfortable and poised to thrive. Kidd to provide the answers to the test so his two All-NBA talents can excel. Harrison and Kidd's previous relationship with Irving should help make that transition much smoother. And Doncic's trust in Kidd, along with the work that has been done to cement that, should make that two-way communication easier.
The risks and rewards of the trade have been dissected, but in Irving's introductory press conference, Harrison spoke volumes in two sentences: "I don't see any risk at all. I actually see risk in not doing it." It's no secret that every decision in Mavsland revolves around Doncic, and that was Harrison's way of saying that this deal showed his superstar that the organization will do whatever it takes to deliver the talent to win. The Mavs tried different types of players alongside him, starting with a big in Kristaps Porzingis, who was dealt for an effective ball handler in Spencer Dinwiddie, whom Harrison then flipped for a superstar in Irving. The closest they got to a true counterpart was Jalen Brunson, another ball-handling point guard who also didn't have a ceiling close to Irving's. The summer is uncontrollable now. If Irving walks or the Mavs want to go in another direction, the near-max cap space will provide a nice backstop, even if it did cost several key pieces to procure. As Harrison said on The Ticket, "That goes into the calculated risk in making a move like this." But first it's time to see if everyone can make this work.
With 11 teams separated by a mere six games in the race for the last eight playoff and play-in spots, the final 22 games will be a sprint. Much of what this team looks like for years to come will be determined in the next few months. Mark Cuban, Harrison, Kidd, Irving and Doncic pushed their chips to the center of the table. Will they touch the new high ceiling or fall to a lower floor? You have to have a seat at the table to find out. As Cuban likes to say, "No balls, no babies."
Get the ItList Newsletter
Be the first to know about Dallas' best events, contests, giveaways, and happenings each month.
Author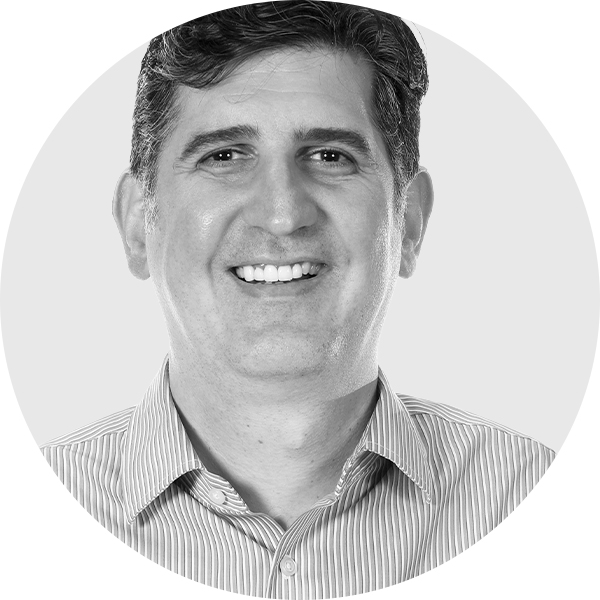 Brian Dameris writes about the Mavericks for StrongSide. He is the former Director of Basketball Development for the Dallas Mavericks…