The Rangers' equipment trucks left North Texas for Arizona just after Corby Davidson's bus did on Friday. A Super Bowl awaits Corby. Most people around here will be satisfied with a mere playoff race for the baseball team. It's been a while.
It's also been a while since Rangers fans were justified in anticipating a spring training this much. To be fair, spring training wasn't even a lock to happen a year ago, when the owners and players were mired in a labor staredown. Still, the arrival of Corey Seager and Marcus Semien wasn't going to generate the level of excitement that the infusion of Jacob deGrom (and Nathan Eovaldi and Andrew Heaney) into the starting rotation have one year later.
Really, the story is Seager-plus-Semien-plus-deGrom-plus-Eovaldi-plus-Heaney. Getting to this point has been a two-winter process. And Rangers officials are openly embracing the expectations that go along with adding that much firepower without surrendering talent. (No Dorian Finney-Smiths were sacrificed in the making of this movie.)
Based on the questions you guys stacked up for this mailbag, those expectations have filtered down to the fan base. It does appear that there's a consensus. It's Go Time.
---
Your best guess and your hopeful choice at left field this season and why?–Lonnie Freeman
Can Bubba Thompson even out his offensive approach and claim left field as his own?–Kent Anderson
This is as good a question as any to kick things off. As aggressive as Chris Young and ownership were up the middle and in the rotation the last two offseasons, two areas of relative uncertainty remain: left field and the bullpen. Not a bad pair of holes to have to patch up; left field is the least demanding defensively of the three outfield spots, and relief pitchers, the most ephemeral of players in the game, cost a lot less than starters.
My "hopeful" to plug into left field was Michael Conforto, the soon-to-be 30-year-old who missed 2022 with an injury to his throwing shoulder. But the Giants landed him just before Christmas for $36 million over two years. Brian Reynolds may be a better player than Conforto, but if the Pirates are really holding interested teams up for a Juan Soto-level trade offer for the remaining three years of control they have on Reynolds–and it stands to reason they are, given that they haven't found a trade match–I'm good staying away. Reynolds is not Soto, and fronting a package with Evan Carter and Owen White is not something I'm remotely interested in.
The dilemma here is whether committing $10 million or more for more than one year–or, perhaps worse, key prospects–for a decent-but-not-game-changing left fielder makes the most sense when Thompson, Ezequiel Duran, and Josh Smith are all here and at least capable of competing for a major-league role. Each has minor-league options, and that flexibility is helpful, but what if Thompson can build off his interesting debut and give the offense an element nobody else possesses? Can he quiet the strikeout-to-walk ratio some? Duran flashed a different type of impact; can the career infielder play a passable left field? Smith didn't hit the ball very hard in his half-season with the Rangers. Would it be a disservice to his development not to give him at least a few months back in Round Rock to rediscover the extra-base juice in his bat?
I'm not against continuing to wait out Scott Boras until Jurickson Profar's number comes down. Is he a great player? No, certainly not anywhere near the player the Rangers thought they had when he was a teenager and baseball's top prospect. But he has been a better-than-average producer on offense in three of the last five years, including a 15-homer/36-double season in 2022 with decent walk/strikeout numbers from both sides of the plate. A full-time left fielder last year, he played at least 20 games at each outfield spot as well as first base in 2021, with a smattering of appearances at second base. That's a valuable roster-deepening piece, even if he's not playing 150 games in one spot. Just not a three-year, $30 million player.
If the 2023 first-year player draft was today, who would you want the Rangers to take at #4 . . . and why?–Chris Quintana
I am reliably boring when I get this question: I have no idea. College and high school seasons are just getting underway. I am always a "best player available guy," so give me a college shortstop even if he'll seemingly be blocked for a while, or a center fielder even if we're keeping a post-it note on that spot for Carter, or a high school pitcher, even though the system seems to be deeper in pitching than in bats. Just take the player you believe will ultimately be the best at baseball.
Also note that the Rangers have once again forfeited two premium picks by going big in free agency. After losing their second- and third-rounders a year ago for signing Corey Seager and Marcus Semien, they again will have to sit out Rounds 2 and 3 for signing Jacob deGrom and Nathan Eovaldi. Even with those limitations in 2022, they went under slot on Kumar Rocker, which enabled them (along with some luck) to draft and sign Brock Porter when he slid to their next chance to make a pick, which wasn't until the fourth round. This sort of risk-embracing could happen again this summer, which makes predicting who Texas takes with the fourth overall pick even more challenging.
I will be happy if it's years before I get this question again. Don't get me wrong: the firepower of having a top-five pick is pure adrenaline. But I would very much look forward to a stretch like Texas had from 2010 to '18, when the club drafted higher than 15th just one time because of winning records.
What's more important in filling in the roster, as close to Gold Glove players or batting title stats?–Kevin Casillas
A trick question, I suppose, because neither is the best measure of a player's ability on defense or offense. But given the choice between adding one more plus defender or an impact bat, give me the hitter. I'm a defense snob, but I want the lineup turning over more often.
Who else should the Rangers sign/trade for? I think signing a bullpen arm or two (like [Matt] Moore, [Andrew] Chafin and/or [Archie] Bradley) would be the safer bet.–LowQualityContent
I'd like to see another veteran in the bullpen as well. I'd be more than happy if that's a reunion with Moore. We also shouldn't forget that although he wasn't a bullpen addition at the time the Rangers traded for him in November, that's what Jake Odorizzi is now.
I know a team can't completely rebuild in just two offseasons, but how many wins will this realistically add to last year's 68? The way I see it, to compete for the wild card, they would need to add at least 15.–Robert Stratton
The Rangers' Pythagorean win-loss record last year was 77-85, wildly different from the 68-94 record that their amazing ineptitude in one-run games resulted in. (But hey, if you're going to miss the playoffs, might as well get those better lottery odds and the fourth overall pick that came as a result, right?)
So your premise that they'd need to add 15 wins to be in the thick of the wild card chase is realistically just six extra victories. Have you positioned yourself for that sort of improvement by giving deGrom, Eovaldi, and Andrew Heaney the starts that otherwise might have gone to Dane Dunning, Glenn Otto, and Cole Ragans? Hard to dismiss that idea.
How much leeway will the owners give Bruce Bochy?–Mike Young
"Leeway" isn't even in the vernacular for at least a couple of years.
What timeline do you foresee for Jack Leiter's Rangers/MLB debut?–Kevin Cook
Can't imagine there's any scenario in which the answer is 2023, unless he's so dominant in the second half that he's a Josh Jung-like lock for a rotation role in 2024. In that case, there's an argument for getting him acclimated in Arlington late this summer. But I'd call all of that unlikely and be comfortable with a scenario in which he makes his debut at some point in the latter half of 2024.
Who makes their first appearance on the 26-man roster, (Aaron) Zavala, (Dustin) Harris or (Justin) Foscue?–Billy Marsh
Foscue, but it'll be on somebody's else's roster.
Why are kids not playing baseball?–Benny Westbrooks
My 18-year-old son and his friends have ideas on that.
Will (Luisangel) Acuna play outfield this year?–Nice Guy Eddie
Interesting question. I think there's a reasonable chance the answer is yes, though not a wholesale move to the grass.
Interested in hearing more about the recently signed international guys. How about two with (the) biggest upside and two that are closest to contributing at the big-league level?–Lawson
Second answer first: Geisel Cepeda,if only because he's already 25, is the closest to the majors if he pans out. As for upside, Sebastian Walcott, who signed in January for $3.2 million, is the headline pickup, but remember these are mostly 16- and 17-year-olds who have never left home. Every organization has given out seven-figure bonuses to Latin American players who never make it to Double A, and the Rangers have had a run of $10,000 Dominican pitchers (Emiliano Teodo, Winston Santos, Leandro Calderon) they're really excited about. Let's let this class breathe a bit before we evaluate it.
On the Rangers' MLB roster and throughout their minor league squads, which player or prospect has greatest odds to someday be in the Hall of Fame?–marc jacobi
Oh, man. On ability, it's deGrom, but he'd need a Nolan Ryan-esque decade to build up a sufficient body of work. Seager and Semien won't have the numbers. You said "player or prospect," so I can't choose Bochy.
I'd say deGrom and Carter are both greater-than-zero-but-still-astronomically-unlikely candidates.
Your best bet for the next Rangers' top-10 prospect–it doesn't matter the future year. Carter? (Anthony) Gutierrez? Porter? White? Walcott? If you answer Carter (you probably will), maybe discuss another candidate?–PeteyVuk
I'd love to say Leiter will rebound from his aggressive debut assignment and straighten things out, but I'm really, really excited about Gutierrez.
The time for the Rangers to win is now, right?–Jason W
If by "win" you mean compete for a playoff berth, hell yes. The last two winters of spending hasn't been to sell tickets and shirseys.
Would the Rangers be better off having Kyle Cody start in AAA and resist the temptation to have him pitch out of the bullpen up here? That gives them another depth starter in AAA along with Otto and Dunning and Ragans.–Texas Star Saddles
Given that Cody is already 28, the concept of finding out if he can turn into a Brock Burke type from the right side is tempting. With Dunning, Otto, Ragans, White, Cole Winn, and Zak Kent as candidates for starts in 2023, not to mention Odorizzi, I think you work Cody in multi-inning relief. It's not as if the Rangers are going to let him throw more than 75 innings this season anyway.
Can't wait to see Evan Carter at Globe Life. That being said, I want him to play here when it's time. I've heard and read several locals mention this year (that he) could be a call-up. He hasn't played much pro ball with COVID, minor-league shutdown, DL time, etc. Aren't we rushing him like others?–BJ
He hasn't been rushed yet. Even though he was three years young for the High-A South Atlantic League, he hit a gaudy .359 with an even gaudier 1.052 OPS over his final two months with Hickory. Then Texas promoted him to Double A, where he was five years younger than his competition, and in two weeks (including Frisco's Texas League title run) he hit .351 with a .993 OPS.
Carter won't play in the big leagues this year unless he forces a late-season move that the Rangers see as a boost to their playoff chase. Anything short of that won't result in a rush job.
Get the ItList Newsletter
Be the first to know about Dallas' best events, contests, giveaways, and happenings each month.
Author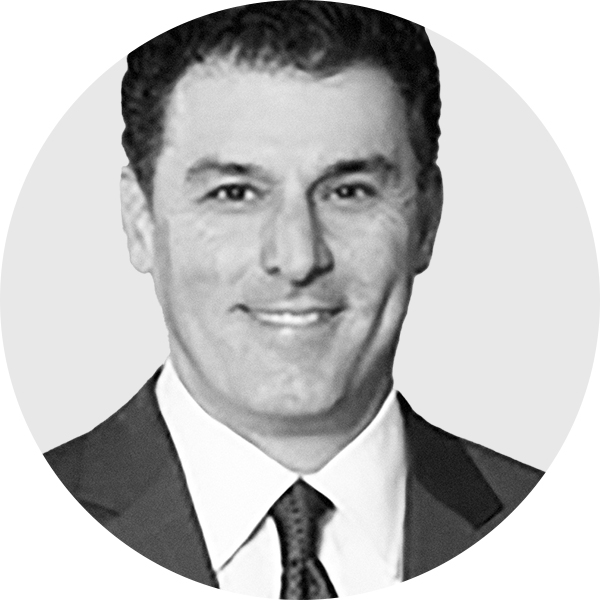 Jamey Newberg covers the Rangers for StrongSide. He has lived in Dallas his entire life, with the exception of a…