Wednesday night's matchup with Chicago was a Rorschach test for Stars fans, although it probably didn't feel that way to the ones believing their opponent's star winger, Patrick Kane, should be Dallas' top priority ahead of next Friday's trade deadline. In the Blackhawks' 4-3 win, the 34-year-old looked every bit a difference-maker two nights ago, scoring three points to make it 10 total in his last four games. All of his old, fading signature moves were on display between his trademark patience and singular creativity. And all of them would come in handy for a Stars team that has yet to find a consistent wingman for Tyler Seguin, that ranks 30th in power-play goals since the new year and is down to 13th in overall offense, and is 6-13 in 2023.
How is that anything other than a case of two plus two?
It depends on what number you're trying to add up to. If Dallas wants to score more goals, Kane will help. If Dallas wants to win a Cup, things are a bit more complicated. Which means there are two ways to look at Wednesday's game, in which the Stars blew a 3-0 lead in what became one of their worst losses of the season. There is the lens of what Kane could add to Dallas' offense. And there is the lens of why Dallas struggled to drive play against the team with the NHL's third-fewest points to begin with, and what that means.
Because there's a difference between goals and offense. Goals are best-case-scenario events for when offense is rewarded for its momentum (or its luck). Offense is the stuff of goals: the rush, the cycle, the forecheck, zone entries, and so on. Will a goal-scoring winger initiate all of the above, all at once? No. As I've argued, one way to look at Dallas' overtime problem is as a function of having only one defender to quarterback a three-zone play. Not having someone beyond Miro Heiskanen to initiate and anchor an attack past the offensive zone is why the Stars are currently 16th in expected goals per hour of even-strength play. A scoring winger might score some goals, but how does a scoring winger fix the team broadly being average when it comes to the stuff of offense? 
Let's go a level deeper. In order for teams to generate offense, they need to gain territory. That's a lot harder to do if no one is getting out of the zone with control of the puck. A quarter of uncontrolled zone exits translate into a successful transition into the opponent's zone, and transitioning into the opponent's zone translates into a higher probability of scoring goals.
Dallas leads the league at getting out of its own zone, but there's a catch. There are two different ways to get out of the zone: getting out without turning the puck over (passive) and getting out with control of the puck (aggressive). Dallas is the best team in the league in the former category.
In the latter?
Ouch. Perhaps it's not a coincidence that Dallas is 16th in getting out of their own territory with control of the puck and 16th in even-strength goal scoring. Not to mine too much from one game, but Dallas didn't just lose to the lowly Blackhawks on Wednesday. Chicago was the better team. Could they have used Kane's offensive performance that night? Sure. But they also could have used a way to keep from blowing a three-goal lead, just as much if not more. Being able to gain or not gain territory affects defense, too. Since January, Dallas is 24th in shot attempts allowed per hour of even-strength play. 
That's why the deadline priority shouldn't be Kane or another player of his ilk. The best thing Dallas can do to help its offense is buy another defenseman: someone who can add offense and not just goals. Luckily for them, this is the rare deadline where elite defensemen are on the market.
At the top of the list is San Jose's Erik Karlsson. Few defensemen who've been around as long as Karlsson know how to control all three zones so effortlessly. Better yet, he's having a career year, even by his standards: thanks to him, 33 percent of the Sharks' offense is run from their blueline, which leads the league. Pay attention to his ability to exit the zone with possession, and then look at his zone entries. That's how he could transform Dallas' offense overnight by creating a sustainable attack, not just a four-game hot streak. 
A similar case can be made for Arizona's Jakob Chychrun, another elite transition defensemen. Like Karlsson, he gets out of his zone with control of the puck at an elite rate. That is the formula for better offense: elite players who can create offense from good defense, as coaches like to say.
If the picture is still murky for those with "Kane Goggles," look at all the legit contenders this year. Boston has Charlie McAvoy and Hampus Lindholm. Carolina has Jaccob Slavin and Brett Pesce. New York has Adam Fox and K'Andre Miller. Tampa Bay has Victor Hedman and Mikhail Sergachev. That's not even counting the solid, play-driving, depth defensemen these teams have like analytics darling Matt Grzelcyk, the aging-gracefully Brent Burns, Ryan Lindgren, or Erik Cernak. That depth allows those players to specialize rather than assume more than they can handle. Carolina doesn't ask Slavin to run the power play, for example, because they have Burns.
Dallas' blueline doesn't come close to that caliber. Perhaps that's why its quality is starting to wane so dramatically.  
What the blueline does have is Heiskanen, and that's an excellent place to start. But while he's an elite defenseman, he's a defender first and foremost, and I think the power play's limitations are also partly Heiskanen's offensive limitations. It's not his fault, and it's not a criticism; he's already perfected the most important part of his position. But what's becoming clear is that Heiskanen can't be Heisaknen and John Klingberg at the same time. It's not in his DNA to dance the blueline or bomb one-timers from the point.
After him? Esa Lindell makes Heiskanen look downright adventurous with the puck, Nils Lundkvist isn't ready to shoulder a huge load, and the less said about what Ryan Suter brings in his minutes the better.
While there are holes in the forward line, too, Dallas' forwards are already set for the future. Wyatt Johnston, who is already among an elite cluster of rookies, will get better. Logan Stankoven will become the next Johnston. Mason Marchment will get luckier. And that's not counting darkhorse candidates like Mavrik Bourque and Ayrton Martino, the latter of whom is only a point behind heralded Maple Leaf prospect Matthew Knies in the NCAA. The immediate future is murkier on the blueline. Lian Bichsel is years away. Thomas Harley isn't but where does he fit in? Does that answer change if Suter is bought out? For that mattter, if Lundkvist continues to play like a 22-year-old rookie with the typical growing pains, does he remain a top-six fixture? 
That's a lot of uncertainty for a would-be Cup contender. So if Dallas is going to give up assets, why not do so in the name of making a short and long-term upgrade versus solving a problem at front that, as it stands now, should be fixed from within as early as next season?
Neither Karlsson nor Chychrun would be rentals, which fits into the window Dallas currently has with Joe Pavelski still on the roster, and Jamie Benn and Tyler Seguin finding their second winds. Both would jolt the power play to life. Karlsson is scoring a point per hour more than Heiskanen at even strength. Chychrun singlehandedly generates shot quality on his own (or individual expected goals per 60) on the man advantage, where he ranks second in the NHL among defenders. That's particularly essential because, as The Athletic's Jesse Granger recently pointed out, the last six Cup champs have had top 10 power-play units through the regular season. Going back to 2009, only four Cup-winning teams failed to improve their power play once the playoffs began. As it stands now, it's hard to imagine Dallas getting there via internal growth alone. 
It's worth noting that either player would command a trade cost higher than anything Dallas has paid since the Seguin deal, which cost them Loui Eriksson, and three B-level prospects. Even then, a deal like that involving the modern-day equivalent of Joe Morrow and Matt Fraser wouldn't cut it. The Stars would probably be looking at something closer to the Brad Richards deal all the way back in 2008, when they gave up two-blue chip prospects in goaltender Mike Smith and shootout legend Jussi Jokinen—two players who would go on to have long, successful careers.
Arizona is asking for a pair of first-round picks and a high-end prospect. Eric Duhatschek entertained an Edmonton proposal for Karlsson (at 40 percent retained salary) involving a first-round pick, a third-round pick, Evan Bouchard, Jesse Puljujarvi, Warren Foegele, and prospect Xavier Bourgault. The Dallas equivalent would be something like Thomas Harley, two high-end picks, and the necessary cap exchanges (Denis Gurianov being the most obvious) to make it work. It would be far bolder than what we're used to seeing from Jim Nill, or the Stars in general. (It's worth noting that trading a young, elite talent for a veteran worked out for them in 1995 when Jerome Iginla brought back Joe Nieuwendyk.) 
Karlsson and Chychrun are not the only names on the trade market, mind you. In St. Louis, for instance, the Blues are rumored to be putting the likes of Colton Parayko and Torey Krug into play ay the deadline if they land San Jose's Timo Meier. They won't be cheap, either, but while teams often have to overpay for deadline deals, overpaying is not the same as being under-rewarded. Tampa Bay has become a model for how trades can be both costly and worth it. 
That's what Dallas has to figure out. And soon. The West is no longer as wide open as it was in mid-January when Dallas was 14 points over Colorado, a gap the Avalanche have shrunk to just five. At the beginning of last week, the Stars had a nine-point cushion over the teams in the wild card spots. Now they're only five points away from being out of the playoffs. One way to fix that is to create more offense—sustainable offense. Without it, it's only a matter of when we get more games like Wednesday, not if.
Get the ItList Newsletter
Be the first to know about Dallas' best events, contests, giveaways, and happenings each month.
Author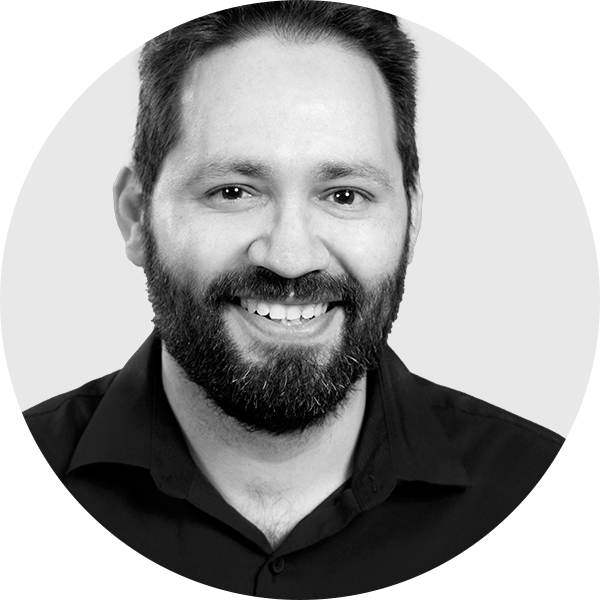 David Castillo covers the Stars for StrongSide. He has written for SB Nation and Wrong Side of the Red Line,…