I concluded my last column here at StrongSide by invoking a lyric from the late Mac Miller to describe the new-look Mavericks in the wake of the Kyrie Irving trade: "It ain't always great, but it's never boring." It was expected the team would require a little time to sort through the kinks of a new rotation, a new style of play, and perhaps, dealing with Irving, who has a history of being a destructive presence.
Thus far, it has certainly not been great, and it has been anything but boring: massive comebacks that fall short, surrendering the largest comeback win to an opponent in the NBA this season, late-game discombobulation, and at times blistering offense. On balance, though, as The Ringer's Kevin O'Connor tweeted yesterday, "Dallas is an unserious contender." On a roster that already had issues on the defensive end, the Mavs traded away one of their top two defenders in Dorian Finney-Smith (along with Spencer Dinwiddie) to improve and diversify their offensive portfolio to take some of the strain off of Luka Doncic. 
Predictably, the defense has been abhorrent. Since the trade, Dallas ranks 29th in defensive rating (per CleaningTheGlass.com). Now the Mavs have put one of their veterans in one of the most unenviable, impossible positions in sports: the team is way over-leveraged expecting Maxi Kleber to be something he's not.
Kleber is coming off a serious hamstring injury, he has dealt with a number of other injuries over the last few seasons, and he just turned 31. Expecting his presence to suddenly make this new mix of players into even a passable club on defense seems fantastical. The Mavs should be better, sure—at 29th, there's almost nowhere to go but up!—but prime Draymond Green is not walking through that door. Kleber is a versatile defender who certainly can help the Mavs both on the perimeter and at the rim, and he's the only player on the roster capable of doing that.
Since the trade, Dallas has given up the second-highest share of opponents shots at the rim, and opponents are converting those shots at the third-highest rate. That's obviously an impossible mix to win with.
At the time Kleber suffered his injury back in mid-December, the Mavs were 16th in overall defensive rating. They were still giving up a lot at the rim (11th-highest share of opponent shots), but it was nothing close to the layup line they're now standing around and watching. However, the version of the Mavericks that could use team defense to achieve a league-average mark also featured Finney-Smith. Once Finney-Smith exited the lineup with an injury shortly after Kleber did (and Josh Green shortly before), the defense fell off a cliff. We got a glimpse then of what the defense without the top two defenders (read: only two established defenders with any degree of versatility on the roster) would look like. It looked a lot like what we've seen after the Irving trade.
When Kleber returns, possibly as soon as tonight, he will face an impossible task. And he will be facing that task returning from an injury that many thought would keep him out at least another month, if not two. He's going to need some time to work himself back into shape; he's going to miss games. You could make the case that Kleber will be asked to play the toughest, most physically demanding minutes of any player on the roster. He has answered the bell before, as he did in last year's playoffs. Now, though, he must do it without Finney-Smith's assistance. 
When Kleber is right, he is absolutely an impactful defender, even if he is not a traditional shot-blocking rim protector. If we consider the top 300 players by shots defended, Kleber ranks 50th in "defensive shot quality impact," per Second Spectrum. (The top 10 on the list features players such as Green, Anthony Davis, and Jaren Jackson Jr.) That's a solid mark. It's also telling, because it means on a good defensive team, Kleber would be closer to the third-most effective defender rather than its best one. (And the lone one at that.)
After last week's  loss to Minnesota in which Dallas ceded 64 paint points, Jason Kidd remarked that the Mavericks "are here to outscore people." Kleber is certainly not an elite threat from deep, but he's good enough, especially for his position, to give the offense a little more juice. Perhaps the most intriguing thing about his return is the lineups Dallas can utilize, which could provide just enough defense with elite scoring.
When Kleber has shared the floor with Christian Wood this year, those lineups are plus-5.5 points per possession (PPP), which would be tied for the second-best team-wide net rating in the NBA. Digging deeper into the lineup data provides some interesting insights. When Dallas plays Kleber, Wood, Green, Tim Hardaway Jr., and Luka Doncic together (106 possessions, the most oft-used lineup with Kleber and Green), that lineup is an absurd plus-31.1 PPP. But don't be confused. This has been a mostly bad defensive lineup that has scored so easily that the performance at the other end hasn't mattered. 
When that lineup features Reggie Bullock rather than Hardaway, the net rating is still elite, exhibiting a more balanced approach with elite offense and average defense. Obviously, Kleber and Wood haven't shared the floor with Irving, who is a step or three down from Green and Bullock. But the point is, Dallas now has more options to play lineups that approach balance. With Kleber's presence, the Mavs can play Wood without him getting exposed, while also not giving up much in the way of shooting.
The Mavericks are in a tough spot, and as he has done for the last half-decadeKleber has to bear the weight of yet another roster move. I've written this a hundred times: I was fully on board with the trade for Kristaps Porzingis. But once that didn't hit, the team had a limited number of avenues to truly improve by acquiring two-way players. The Mavs also passed on mid-tier free agents (shocker!) while fooling themselves into thinking they had a chance to sign Giannis Antetokounmpo. 
I also don't fault them for swinging the trade for Irving. They're under pressure to show Doncic they're not comfortable standing pat. But there is no denying they made a bad defensive team worse, and that reality has smacked them in the face over the last two weeks.
It's possible the Irving/Doncic pairing finds a rhythm that carries over into solving late-game issues and the team again becomes an offensive juggernaut. And it's possible Kleber helps just enough to at least get Dallas out of the cellar defensively. This is really the only path the Mavs have to being a fringe contender. If they fail to achieve that distinction, another year will have passed where their franchise cornerstone didn't truly have a chance to compete for a title. No pressure, Maxi!
Get the ItList Newsletter
Be the first to know about Dallas' best events, contests, giveaways, and happenings each month.
Author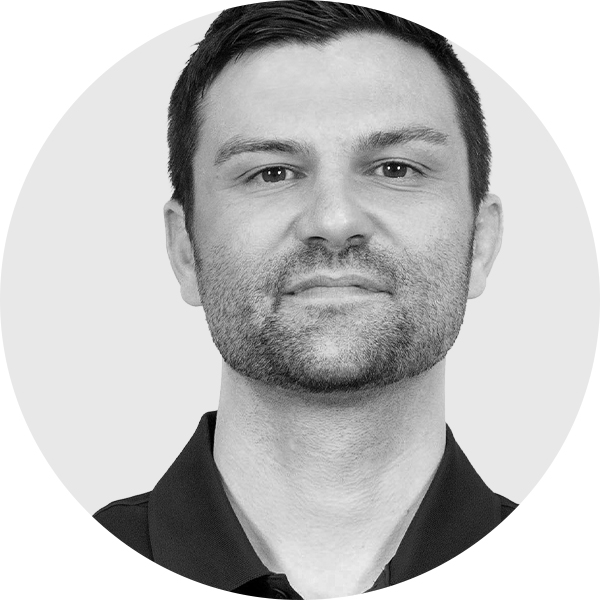 Jake Kemp covers the Cowboys and Mavericks for StrongSide. He is a lifelong Dallas sports fan who currently works for…