Just like Sisyphus, we're right back where we started. Another early playoff loss to the San Francisco 49ers. Was it different this time around? Sure. Did the Dallas Cowboys look better prepared this time? They did. Did it matter? It did not. They are a good team that isn't good enough. They have a good quarterback who isn't good enough. They've had a few personnel-decision wins, but more losses. 
And now, there are several more predicaments to sort through. Predicaments that can't all be solved. The offense went cold after Tony Pollard's injury Sunday. The Cowboys have one of the worst starting running backs in the NFL on one of the biggest contracts, and his much-more-capable backup is now set to hit free agency with a major injury. Perhaps Ezekiel Elliott agrees to rework his deal and the club re-signs Pollard. Are we sure it would have been a good idea to bring the latter back even before his fractured fibula? Good teams can find running backs with little capital invested. I know this, because of, well, Tony Pollard. Now the debate is whether or not you can afford to pay him, while at least having to ask the question of whether he'll be back to peak explosiveness. 
CeeDee Lamb finally proved himself to be a legitimate No. 1 wide receiver, which means he's going to command around $25 million per year on his next contract. Michael Gallup never quite showed he was fully recovered from injury this season, and even if he were to do so next year, that would mean a roughly $40 million cap hit going toward two receivers who combine to be about average for a team's top two options. Tight end Dalton Schultz had his moments this season, but certainly didn't finish the year in any sort of fashion that would inspire confidence in giving him a top-of-the-market deal to bring him back in free agency. 
Up front, Zach Martin and Tyron Smith are a year older. At some point they will be gone—probably abruptly and probably soon. Perhaps Martin has five more years of elite play left in him. Perhaps Tyron Smith's injury this year was another fluke, and next season he'll play more than 13 games for the first time since 2015. But are we confident in this? Not terribly. After them, Tyler Smith appears to be a nice piece moving forward, but who knows whether the same can be said about Terence Steele and Tyler Biadasz? Connor McGovern is a free agent; Jason Peters was a stopgap. 
So before we really talk about the quarterback, point to another area on the Cowboys offense that you feel good about moving forward. You cannot.
Dak Prescott is a good quarterback. But he exists in the tier where circumstances around him have to be very good for him to produce at a high level. I do not blame the Cowboys for giving him the contract they did. What else were they going to do? He will win a lot of games and keep this club relevant. I have a really hard time, however, imagining a scenario where Prescott improves in his 30s. His mobility is shot. His arm is solid, but will never be spectacular. Even if the interceptions prove to be fluky and he solves the blueprint that's worked against him since the 2021-22 season, the upside is only so high. And the reality is that his cap hit makes it difficult to provide him with the sort of roster he needs to win in the postseason. 
Again, I don't blame the player. But barring something unforeseen, Prescott has already played on the best rosters he'll ever be a part of in his NFL career. If the roster doesn't get better, and the quarterback has plateaued, how can we expect deeper postseason success?
Perhaps the defense picks up the slack. After all, Dallas will always have a chance to be respectable as long as it employs Micah Parsons, who someday will be regarded as one of the most impactful, unique players in the history of the sport. Retaining Dan Quinn for at least another season certainly helps the operation. But DeMarcus Lawrence is 30 and is essentially the Tyron Smith of the defense: he played in 17 games this year, but it's clear he has to battle just to get on the field every week. In the secondary, Trevon Diggs will soon be one of the highest-paid players at his position, furthering the cap crunch. Anthony Brown is a free agent coming off a major injury; Jourdan Lewis has a year left and a fractured foot. Donovan Wilson has been an excellent find at safety and is also a free agent. Does Dallas bring him back given their serial underinvestment at the position?
It's certainly possible that Nashon Wright and DaRon Bland step into expanded roles at corner and fill them dutifully. But that's an uncertain proposition that even an optimist would admit will come with growing pains, especially with Wright. Maybe Sam Wiliams slides right into being Lawrence's replacement opposite Parsons and the league's best pass rush doesn't take a step back. But again, far from certain.
The reality is Dallas needs rapid, sizable improvement from a number of young, unproven players just to maintain the same level of quality. All the while, their quarterback moves closer to the end of his prime. I would love to read a column in which someone explains how they believe this roster can actually improve over the next two seasons. Because I'm having a hard time conjuring up ways that process would work.
This is not Mike McCarthy's or Kellen Moore's fault. Neither has been exemplary, but given the hand they've been dealt, they've each been respectable. The team has 24 regular-season wins in the two seasons in which the duo has had a healthy Prescott for the majority of the time. Only Buffalo matches that total; only Kansas City exceeds it. The issue is a team's weaknesses get amplified in the biggest moments. If you have one of the highest-paid running backs in the league averaging essentially a fall forward per carry, your depth will suffer. If you pay a handsome sum to a second wide receiver who records as many catches in a playoff game as the fans at the game, your depth will suffer. If you commit one of the worst misreads of the personnel market in history and trade away a player like Amari Cooper for a fifth-round draft pick, eventually it will bite you.
The Cowboys' problem is the same that it has always been: they're not honest with themselves. They believe their quarterback is better than he is. They believe one of their running backs is a lot better than he is. Heck, I even believe they thought the NFC East would lie dormant for eternity, giving them an easier path to postseason possibilities. But life comes at you painfully fast in the NFL, and the Jones family is about to learn this. They had a window, and that window is closed. Forty million people will still watch their biggest games; Forbes will still honor them as the most valuable sports franchise on Earth. But their chances to win a championship with what we know as this iteration of the team have come and gone. And they'll be the last ones to realize it.
Get the ItList Newsletter
Be the first to know about Dallas' best events, contests, giveaways, and happenings each month.
Author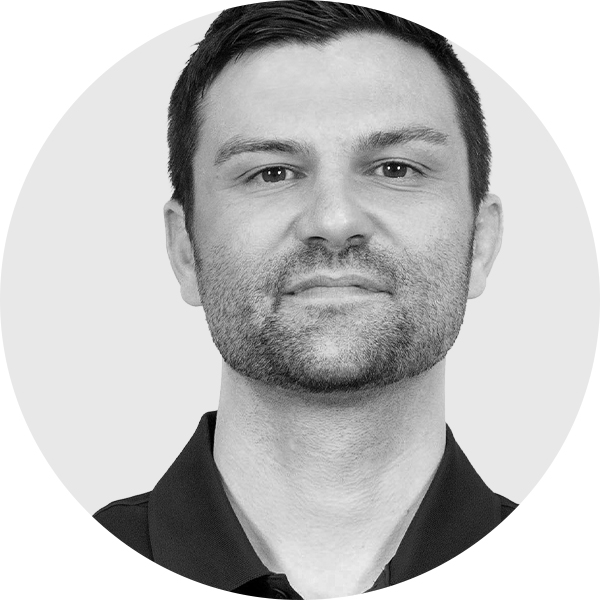 Jake Kemp covers the Cowboys and Mavericks for StrongSide. He is a lifelong Dallas sports fan who currently works for…