After 17 regular-season games, we've seen enough to declare the Cowboys an objectively good football team. They won 12 games in back-to-back seasons for the first time since the Jimmy Johnson era. When Dak Prescott missed five games with a thumb injury and their season could have gone down the drain, they instead went 4-1 thanks to a hellacious pass rush and an admirable performance from backup quarterback Cooper Rush. And since Prescott returned, they have the highest-scoring offense in the NFL. Every broad-based statistical measure, from complicated analytical models to yardage totals, grades the Cowboys as a very good football team.
And yet, have they earned your trust?
On Monday night, Dallas visits a mediocre Tampa Bay Buccaneers team in the wild-card round of the NFL Playoffs, hoping to win its first road playoff game since 1993. Theoretically, the Cowboys should win rather easily. Tampa Bay has the worst record of the seven NFC playoff teams. Tom Brady, while the greatest quarterback in history, is in his 23rd NFL season and piloted an offense ranked 25th in scoring. He is 45 years old and extremely divorced. The Bucs do not inspire confidence in anyone, much less fear.
On the other hand, they're playing the Cowboys. Dallas' familiar December demons inserted themselves into what had been a rather pleasant season. They've overstayed their holiday welcome. Yes, the Cowboys finished the season on a 4-2 run, but no one feels great after watching them pull a 98-yard game-winning drive out of a hat against a one-win Texans team, blow a 17-point lead to the Jaguars, and get pummeled by a Commanders squad playing for nothing (and starting a quarterback who had never taken an NFL snap). The fanbase is becoming unhinged, and rightfully so.
Here's how shaky the vibes are: Jerry Jones had to go on 105.3 The Fan to give a vote of confidence for Mike McCarthy. When you feel compelled to publicly back the head coach who has done more regular-season winning for your team than anyone else since the mid-'90s, your football club is in a bad spot. 
How did it get here? Early in the season, everyone swooned over what looked like the rare Cowboys bunch that built its success. While Dallas finished the season fifth in the NFL in points allowed at 20.1 points per game, that was on the strength of only allowing more than 20 points in a game just once in the first seven weeks. Then came the injuries. Jourdan Lewis' foot. Anthony Brown's Achilles. If you read Jake Kemp, you already know that while rookie DaRon Bland has successfully replaced Lewis in the slot (and perhaps been an upgrade), there continues to be a revolving door on the outside in Brown's position. Dallas' latest effort, ex-Arizona Cardinal Trayvon Mullen, showed Sunday that he's not ready for a significant role in a high-level defense after 2021 draftees Kelvin Joseph and Nahshon Wright failed before him. Next up is three-time Pro Bowler Xavier Rhodes, which would be great were it not for Rhodes being 32 years old, already on his second team of the season, and his Cowboys debut coming in the playoffs. 
This defense built its foundation on a symbiotic relationship between the secondary and the pass rush, and the blow to the secondary has made the whole unit vulnerable. Even worse, the run defense has been lackluster all season. Sure, they're still forcing turnovers, but that only makes this an opportunistic group, not the dominant one it was not so long ago. 
On its own, concern over the defense is not enough to trigger everyone's collective panic levels. After all, the offense hit its stride just as the defense started regressing. CeeDee Lamb went from a theoretical No. 1 option to a legitimate one. Tony Pollard finally took his rightful place as the lead back, finishing with a 1,000-yard season, plenty of big plays, and a Pro Bowl nod. Injuries caused Dalton Schultz to take a step back, but the tight end group was a pleasant surprise that allowed Dallas to get creative in both the run and pass game with three tight-end sets. 
But that's only been so reassuring when the quarterback has been infected by the turnover bug. You don't need me to tell you about the seven-game interception streak. You've seen them, you've read about them, and you know how they've either pushed Dallas to the brink of defeat or over that threshold entirely. What you may not realize is the sum total of that damage: Prescott led the NFL with 15 interceptions this season in only 12 games. That's very hard to do, and at least perceptually, those turnovers undermine some of the faith in what's otherwise been a strong season. He's still completing more than two-thirds of his passes. He's still scoring a pair of touchdowns per game and has set up plenty more on the ground thanks to his command of that league-best offense.
But do you trust him in a playoff game against Tom Brady? I don't. I don't trust any of this!
Last month dredged up deep-buried memories of those late 2000s Cowboys teams that just couldn't get out of their own way in crunch time. The interception Dak threw in the final minutes of the Texans game? I got awful flashbacks to the picks Tony Romo threw early in his career that built this Cowboys-in-December narrative in the first place. Sure, the defense pulled off a miracle goal-line stand and Dak led a 98-yard game-winning drive to stave off disaster. But it's hard to feel very good about narrowly escaping defeat against the second-worst team in the league, especially when they followed it up by blowing a 17-point lead and losing on an absurd pick-six in overtime the following week. Same goes for the bizarre sequence in the regular-season-ending loss to the Commanders, when Dak had another interception returned for a touchdown one play after another horrible throw to the same area of the field narrowly avoided the same outcome. That last one felt a little too on the nose. Somehow, this team always course-corrects for failure.
So here the Cowboys are, back in that all-too-familiar place. They are a team with no ceiling and no floor. Literally, nothing would surprise me about them. Will the punter drop a snap? Will a receiver gently guide a ball into a cornerback's hands? Will Dak throw a pick to a defensive lineman? They could go into Tampa, win decisively, and send me screaming around my apartment. Or this team could activate the Tom Brady killer bot mode and lose by double digits. Maybe it's a failed comeback attempt: go down big early, storm back in the second half, watch it get undone by something like Brett Maher, rocksteady all season, missing two important kicks to lose. Personally, my money is on a back-and-forth game ending on an absurd turnover and a subsequent game-winning drive by Brady. That would be perfectly Cowboys and perfectly Brady, who has never lost to Dallas in his career.
It is stupid that I'm concocting ways to torture myself days before this game even happens. All of this is stupid. A team with this much talent, a $40 million quarterback, and a Super Bowl-winning head coach should be trusted to win a wild card game against an 8-9 opponent. But the only thing they've earned is healthy skepticism. Because the Dallas Cowboys do not carry the privilege of single-season judgment. After a quarter-century of playoff failure,  they bear the weight of each season that came before them. This will be a game of suffering, and it's up to the Cowboys to make that suffering worth it. Given the month on the calendar, I'm not holding my breath. 
Get the ItList Newsletter
Be the first to know about Dallas' best events, contests, giveaways, and happenings each month.
Author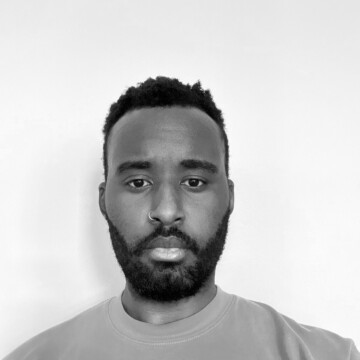 Austin Ngaruiya covers the Cowboys for StrongSide. He is a contributor at Dime Magazine and spends entirely too much time…