During a press conference dismissing president of baseball operations Jon Daniels in August, Rangers owner Ray Davis told the assembled media, "I don't plan on spending as much money as we did last offseason, but we plan on spending some money."
Davis stayed true to his word. The Rangers haven't approached the $580 million they paid Corey Seager, Marcus Semien, Jon Gray, and a handful of others a winter ago. But they've shelled out enough to overhaul their pitching rotation. In adding free agents Jacob deGrom, Nathan Eovaldi, and Andrew Heaney, trading for Jake Odorizzi, and retaining All-Star Martin Perez, Texas committed $266,650,000 in new money, an amount that could balloon to more than $320 million if incentives are hit and options exercised.
FanGraphs predicts those five plus Gray, along with a smattering of Dane Dunning, Glenn Otto, Cole Ragans, and Cole Winn, will staff the second-best rotation in baseball in 2023 based on projected Wins Above Replacement. Texas' 15.6 fWAR trails only the Gerrit Cole-Carlos Rodon Yankees (16.7) and is ahead of, among others, the Max Scherzer-Justin Verlander Mets (15.3), the Corbin Burnes-Brandon Woodruff Brewers (15.0) and the Max Fried-Spencer Strider Braves (14.4).
The projections assume the one thing the Rangers are banking on themselves: reasonably good health from a group for whom that has been an issue. But the workload scenarios aren't preposterous. FanGraphs has deGrom throwing 172 innings, which would be merely the fifth-highest season total in his career (albeit his most since 2019). Perez is at 184 innings, which would be a dozen fewer than last season and only the fourth-highest total of his career. Eovaldi (155) and Heaney (140) have totals that clearly build in anticipated downtime. The most optimistic projection is probably 174 innings from Gray, which would narrowly be a career-high.
The bigger, less speculative picture is this: a team that got a very good year from Perez in 2022 and a solid one from Gray has, on paper, dropped them from the top two rotation slots to make way for deGrom and Eovaldi. Add in Heaney, the putative number five, and the Rangers have a pitcher who racked up nearly twice as many strikeouts as hits allowed in 72⅔ innings. The candidates for the third, fourth, and fifth slots toward the end of the 2022 season and heading into the winter—Dunning, Otto, and Ragans—each surrendered more base hits than they registered strikeouts.
The Rangers, an organization that has been offense-first since the Latin American explosion in the late 1980s, have tied their playoff hopes to starting pitching. In a very, very big way.
Which got me wondering: is the rotation the Rangers will take to camp the best they've ever had? Assuming health, have they ever run out this much starter depth? Let's look through four lenses to try to answer those questions.
The Ace of Club(s)
Though I'm probably wrong, I've always thought of the ace of a pitching staff the way you'd think of an ace in a deck of cards. It's the highest-ranking card—and, importantly, one not everybody has. Every team has a number-one starter, the guy who gets deployed on Opening Day and, if things line up tactically, in Game 1 of a playoff series. But not every number-one starter is an ace.
The list of aces atop the rotation in Rangers history is a short one. Arguments can be made that the franchise briefly had an ace in Fergie Jenkins in the mid-1970s. (He was the AL Cy Young runner-up for Texas in 1974, after winning the NL award with the Cubs three years earlier.) Charlie Hough resembled one from 1982 through '90, averaging 241 innings and 15 wins on mostly bad teams, but as a knuckleballer in his late 30s and early 40s, he didn't really fit the profile. Cliff Lee was absolutely an ace for one glorious postseason month in 2010, but he was just OK in the three previous ones following his midseason arrival from Seattle.
Strictly speaking, probably only two pitchers qualify as aces over a significant period of time with Texas. Nolan Ryan turned an anticipated one-year sunset deal into a five-year run from 1989 through '93. In each of the first three years he led all of baseball in most strikeouts per nine innings and in fewest base hits per nine innings. Two decades later, Yu Darvish replicated that feat in the second year of the six-year deal the Rangers (and Ryan, the team president and CEO) gave him to come stateside from Japan.
deGrom finished in the top five in both categories in 2018 and in the top 10 in 2019 and '20. He would have been atop both categories in both 2021 and '22 had he pitched enough innings. (Injuries limited him to 15 starts in 2021 and just 11 starts last year.) Darvish has had a very good run (career ERA+ of 120) but not at deGrom's level (155 ERA+). Ryan pitched for Texas at ages 42 through 46; deGrom is 34. 
That's not to guarantee deGrom will have a plaque in Cooperstown featuring a Rangers cap. But he's certainly an ace, and between his age, talent, and relative lack of competition, he has the potential to go down as the best in franchise history if he stays healthy and pitches to his ability. By that measure, the very top of this rotation is positioned to compete with any version in the franchise's history.
Going Deep
In 2011, the year after Lee and the year before Darvish, the Rangers won a franchise-record 96 games in the regular season, not to mention a franchise-record 11 10 playoff games. That club is best remembered for the offensive attack featuring Josh Hamilton, Adrian Beltre, Mike Napoli, Nelson Cruz, Michael Young, and Ian Kinsler. But the rotation, which was between aces, led the American League in shutouts, was second in hits allowed, third in walks (and combined, second in WHIP), fourth in strikeouts, and fifth in ERA. None among C.J. Wilson, Derek Holland, Colby Lewis, Matt Harrison, and Alexi Ogando was thought of as a star, but they became a deep, reliable group that distinguished that team from so many potent-hitting clubs of Rangers past.
Daniels believed the following year's Opening Day roster was the best he had, even though the season would end with a thud in the wild-card game. The rotation was a big reason why. Out went Wilson, in came Darvish. Young starters Holland and Harrison had a full season in the rotation under their belts. Neftali Feliz was transitioning to starter after his run in the ninth inning. Statistically, the rotation had another very good year, even if season-ending injuries to Feliz in the first half and Lewis in the second were too much to overcome.
Winning seasons in 1977 and '78—easily the best in the young franchise's history at the time—were built on rotation depth, led the first of those years by Doyle Alexander, Gaylord Perry, and Bert Blyleven and the following season by Jenkins, Jon Matlack, and Steve Comer. Texas finished in the top five in the league in nearly every key pitching statistic those two seasons. In 1996, the Rangers' first playoff season, the fivesome of Ken Hill, Bobby Witt, Roger Pavlik, Darren Oliver, and Kevin Gross (plus August trade pickup John Burkett) was extremely solid but unspectacular. Deep as it was, it wouldn't stand up to a healthy rotation of deGrom, Eovaldi, Gray, Perez, and Heaney.
Mountain of Youth
Not since Harrison (2008), Holland (2009), Perez (2012), and Chi Chi Gonzalez (2015) were eased into the rotation have the Rangers banked as much on a young starter as they did on Dunning in 2021. He started the fifth game of the season in his Rangers debut after making seven late-season starts for the White Sox in 2020. Last season, he graduated to starting Game 2.
Now, even if he weren't coming into the season recovering from hip surgery, Dunning is viewed as rotation depth. He, Otto, and Ragans join Odorizzi as candidates for as-needed starts in relief of the front five. Behind them are Winn and Owen White. After that, Zak Kent and Cody Bradord (and if he doesn't stick in the majors with the Tigers or another team, Rule 5 pick Mason Englert). And after that, Jack Leiter and Kumar Rocker. That's before considering high-upside pitchers like Mitch Bratt, Brock Porter, Tekoah Roby, Emiliano Teodo, and Dane Acker, whom we'll have a better feel for on timeline by this summer.
In 1986, rookies Jose Guzman, Edwin Correa, and Witt started the first three games of the season. The Rangers don't have that sort of young firepower ready to roll right now, but they don't need it. More to the point, they don't need to rush their pitching prospects. There's more depth in high-ceiling pitching prospects in the system right now than at any time since those mid-1980s days.
The Dave Bush Measure
You remember Dave Bush, don't you?
You don't? C'mon, those three games started and seven games finished and seven games in the middle in 2011? No?
Dave Bush is the benchmark for this entire discussion.
The 2011 rotation we discussed above—Wilson, Holland, Lewis, Harrison, and Ogando—was very good. The five went 73-39 and posted a 3.63 ERA, though none of them logged a strikeout per inning. They averaged a 15-8 record. If Texas can get that out of deGrom, Eovaldi, Gray, Perez, and Heaney, 2023 is going to be a playoff season.
But here's one way to maximize that possibility: Wilson, Holland, Lewis, Harrison, and Ogando made 157 of the team's 162 starts in 2011. Bush, a poor man's Odorizzi who had won 56 games in seven seasons before coming to the Rangers at age 31, made three of the other five starts, leaving two for Scott Feldman. That's it.
If Texas' sixth-most used starter in 2023 is as forgettable as 2011 Dave Bush was, this group will be special.
deGrom is an ace. Eovaldi, Gray, Perez, and Heaney give the Rangers as deep a rotation as they've ever had. The depth extends even further with a prolific group of young pitchers behind them. If those five take the ball often enough that it leaves just three starts for, say, Odorizzi and a couple for Dunning, then those FanGraphs projected workloads—and projected WAR—will end up being light for what would be five workhorses.
Getting 157 starts out of deGrom, Eovaldi, Gray, Perez, and Heaney is, of course, highly unlikely. Their track record of health doesn't support it. But stranger things have happened. After all, the 2010 Rangers used 10 starting pitchers, only two of whom logged more than 22 starts, before the remarkably healthy 2011 group helped get the team to a second straight World Series.
I'm not predicting a pennant in 2023 any more than I'm suggesting you take the under on 7.5 starting pitchers used. Neither has to happen to make this rotation the brawniest in club history. Just staying reasonably healthy as a group should do the trick.
The ace is there. So is quality depth, along with a wave of youth rapidly approaching the doorstep. If this group manages to produce health on top of everything else, the answer will be clear: you're looking at the best rotation the Rangers have ever assembled.     
Get the ItList Newsletter
Be the first to know about Dallas' best events, contests, giveaways, and happenings each month.
Author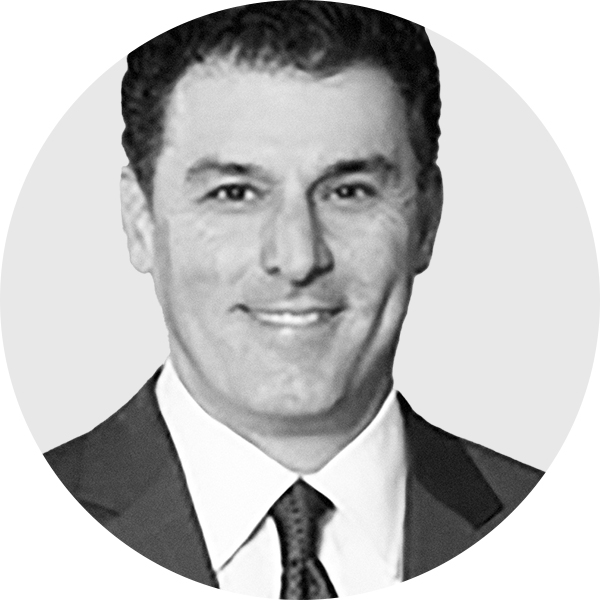 Jamey Newberg covers the Rangers for StrongSide. He has lived in Dallas his entire life, with the exception of a…