The first two drives gave no indication that Cowboys fans were about to see something special on the Monday Night Football edition of Super Wild Card Weekend. The inauspicious start included three straight incompletions and a negative net offensive yardage for Dallas. But once they got those six plays out of their system, the Cowboys were nigh unstoppable. The man who led the way posted one of the most impressive playoff performances in recent memory. Over the final 55 minutes, Dak Prescott played absolutely lights-out football in the most high-pressure situation he has faced all season. The number that stands out, the number that tells the story of his big night, is 28.7. That's the total expected points added that Prescott was responsible for in the 31-14 playoff win over the Buccaneers.
Expected points come from a model that uses NFL play-by-play data to assign a point value to any given play, based on factors such as down, distance, time remaining, and field position. The difference in expected point values between one play and the next is referred to as the expected points added, or EPA. Any play with a positive EPA is said to have improved a team's chances of scoring, and a negative EPA decreases those chances. Passes and rushes in which Prescott was involved added more than four touchdowns worth of expected points, a feat rarely seen in an NFL game, let alone a playoff game. Of the 263 matchups (involving 526 teams) since 1999,Prescott's Monday night ranks as the fifth-best performance by EPA.
Prescott and Josh Allen are the only two quarterbacks in the top 10 without at least one league MVP award. Three of these performances came during postseasons in which the quarterback went on to play in the Super Bowl. No matter how you slice it, this is a remarkably impressive group to be a part of. Not only that, but if we limit it to quarterbacks who were playing in a road playoff game, only Aaron Rodgers—MVP and soon-to-be Super Bowl champion—had a more productive performance.
Let's break down a few of the numbers surrounding Prescott's huge night, and how he ended up there after such an uneventful first five minutes. His first four dropbacks resulted in three incompletions and a sack. But the astute viewer may have recognized that those first three incompletions were not the result of bad throws. In fact, according to the NFL's Next Gen Stats, all three of those incompletions were recorded as drops. That's the most dropped passes in a game with Prescott under center this season, save for the regular-season finale against the Commanders, when Dallas receivers were credited with four drops.
Once the pass catchers got over the yips, Prescott went on a tear. He completed his next 11 attempts (a franchise playoff record), and finished with a 75.7 percent completion rate and more than 9 yards per attempt. To get an even better measure of his efficiency, take a look at his EPA per play, which takes into account factors such as sacks, scrambles, and whether a play resulted in a first down. In more than 100 games (regular season and playoffs) Prescott has had only five games with a better efficiency — and those were only slightly better.
Another aspect used to evaluate passing performance is completion percentage over expectation, or CPOE. (That's the horizontal axis on the chart above.) This is an adjustment on raw completion percentage that takes into account the difficulty of the passes a quarterback attempts. Based on where Prescott was throwing on Monday night, he should have finished with a completion percentage closer to 62 percent, which based on his 33 attempts is a difference of four to five completed passes. At 9-plus yards per attempt, it's reasonable to infer that by completing more passes than expected, he netted the team an extra 40 or so yards of offense.
As if Prescott wasn't dialed in enough with his throws, he also added a good amount of value with his legs. The Cowboys' second touchdown drive of the day, which ate up more than eight minutes as the offense marched 80 yards, featured two designed carries for Prescott, including the touchdown on a perfectly executed naked bootleg. And when nothing was open downfield, he extended plays with his legs. Prescott scrambled three times, gaining 19 yards and 1.4 EPA. (One of those runs, an 11-yard dash on third-and-six, kept alive the TD drive just before halftime.) Throw out the two kneel-downs at the end of the game, and he finished with five carries for 25 yards and a touchdown. Not too shabby for a guy who has cut down on the running in recent seasons.
Everything went right for the offense and Prescott in particular, which was all the more impressive considering the litany of bad omens that loomed over the Cowboys leading into the game. To get a better grasp of this, take a look at Prescott's production by game over the past two years.
Focusing on 2022, it's clear that Prescott had not been an elite quarterback over the last six weeks of the regular season. The interceptions were obviously an issue—though maybe not as bad as some people may have claimed, considering he still was at least a net positive for most of those games. But we hadn't really seen a performance anywhere like the one turned in against Tampa Bay since the Week 11 beatdown of the Vikings. And if we weighed our evaluation of the offense more heavily on the most recent games, such as the Week 18 debacle against Washington, it was safe to say the offense came limping into the playoffs. Not only that, but the only other game in which the passing offense performed in the bottom 10 percent of the league came in Week 1, against the very same Buccaneers. All things considered, it wasn't unlikely to think we would see a repeat of last year's wild card game against the 49ers: a disappointing performance on offense and an early exit from the postseason.
But that's not what we got. Instead Cowboys fans were treated to a truly historic offensive performance, with a quarterback stat line that blew nearly every other playoff stat line out of the water. Prescott pulled out his Peyton Manning impersonation and produced 28.7 expected points for the Cowboys, avenging the Week 1 loss to Tampa Bay in decisive fashion. Now he has a chance to avenge another tough loss on Sunday in San Francisco.
Get the ItList Newsletter
Be the first to know about Dallas' best events, contests, giveaways, and happenings each month.
Author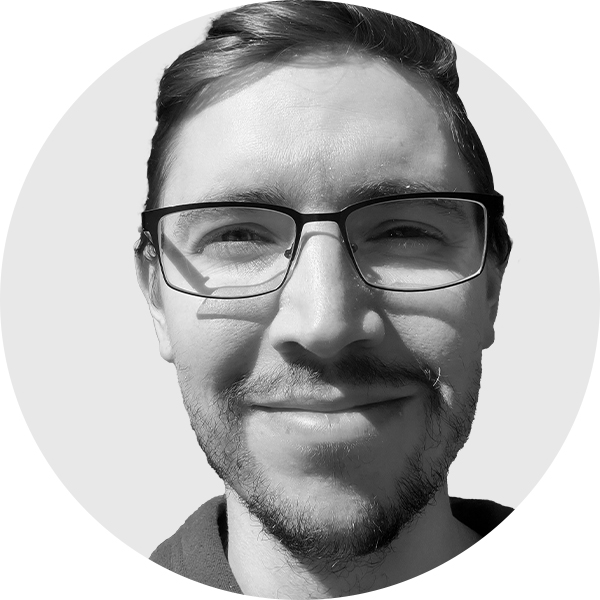 Dan covers the Cowboys for StrongSide. He is a Pacific Northwest native & self-described nerd who has been covering the…