It has been well documented that the 2017 NHL Draft saved the Dallas Stars.
Over the course of a weekend in Chicago, the Stars nabbed their franchise defenseman in Miro Heiskanen, traded up to get their goalie of the future in Jake Oettinger, and sneakily picked a first-round talent in the second round in Jason Robertson, who may be the best of the bunch. 
It's not fair to compare any Stars draft class to that 2017 crop. It doesn't get better than that.
But what the Stars did in 2021 to land Wyatt Johnston and Logan Stankoven, without a top-20 pick, will also have long-term reverberations for the franchise. Johnston is the potential top-line center of the future, the reliable pivot who can drive a line. Stankoven, meanwhile, is the smaller but flashy forward. Like Johnny Gaudreau he's a highlight waiting to happen. If things break right, Johnston and Stankoven could line up together for a decade in victory green, or each could anchor a formidable line of his own.
Johnston has already reached the NHL. Stankoven may be the better player once he gets here.
Because the draft was done virtually, the 2021 class never got the traditional fanfare. There are draft-day photos of Heiskanen and Oettinger, documentation of the first meeting of two eventual cornerstones. Stankoven and Johnston, on the other hand, were drafted on Zoom from their living rooms on opposite coasts of Canada.
But Johnston and Stankoven have been intertwined since 2013, when they first met and played against each other at the prestigious Brick Invitational, a tournament for elite nine- and 10-year-olds each summer in the West Edmonton Mall. Johnston had eight points (five goals and three assists) in six games for Toronto Pro Hockey. Stankoven had an identical stat line playing for the BC Junior Canucks.
"That's when we first got to know about each other," Stankoven says. "We were both pretty good for our teams there, then we got to know each other better the next spring when I went out to Toronto, and we were teammates for a tournament."
After that spring 2014 tournament, when Stankoven was essentially a guest player on Johnston's team, they also played together for Canada's under-17 and under-18 national teams before the Stars drafted them. During the 2021-22 season Johnston was named the OHL Player of the Year, scoring 124 points in 68 games for the Windsor Spitfires. Not to be outdone, Stankoven was named the WHL Player of the Year with 104 points in 59 games for the Kamloops Blazers. Both were finalists for the CHL Player of the Year, which Stankoven won. Prior to that, no NHL organization had produced two finalists from the same draft class.
While Stankoven won the extra hardware, Johnston won the race to the NHL. He has played in every game for the Stars this season, has 21 points in 50 games and is living with Joe Pavelski.
There are three key reasons why Johnston made the NHL roster and Stankoven didn't. At 6-foot-1 and 185 pounds, Johnston is no giant. Nevertheless, the Stars felt more comfortable with his physical acclimation to the NHL at age 19 than the prospect of Stankoven, who is 5-foot-8 and 170 pounds, making that jump as a teenager. To that end, Stankoven says one of the key things he and the Stars discussed before he returned to Kamloops was building strength. He is fully aware of how vital physical maturity will be to his NHL future.
"As a smaller guy, it's harder at the pro levels," he says. "I have one of the shortest reaches out there, especially in the NHL, so I have to have the footspeed to be able to make up for that and the strength when I can't get away from those reaches."
A strategy component was also in play. The Stars wanted to split the duo's contracts for the sake of long-term cap flexibility. Johnston will be a restricted free agent in 2025, due for a raise at the same time Radek Faksa's $3.25 million and Ryan Suter's $3.65 million cap hits come off the books. Stankoven's entry-level deal will be up then, and he'll be an RFA in 2026. Staggering those paydays will allow the organization to be more nimble versus plunking down what should be a heap of money if Johnston and Stankoven evolve into the top-line-caliber players the Stars expect they'll become.
Finally, Dallas' brass believed Stankoven had more to accomplish in a dominant role in junior hockey. That line of thinking, coincidentally or not, lines up well with Kamloops hosting the Memorial Cup in May and June. Also, coincidentally or not, the Stars and Blazers are both owned by Tom Gaglardi. Amazing how that works.
It has worked out pretty well so far. Within the past six months, Stankoven has won two World Junior championship gold medals (the 2021 tournament was pushed back to August because of COVID-19). He has notched 61 points (23 goals, 38 assists) in just 27 games. He has scored or assisted on 35 percent of all Kamloops goals this season despite missing 14 games because of NHL training camp and World Junior duties.
Nevertheless, Stankoven believes he needs to do more.
"I honestly think there is still more to give," he says. "I feel I've been able to create a lot of chances throughout the season, but I need to bury more of my chances. I think in the second half of each season I've played I've really come into my own … that's when I've elevated my game."
In his last game, Stankoven had a hat trick and two assists in a 6-5 overtime win against the Tri-City Americans. He also had 10 shots on goal. Since returning from World Juniors he has 19 points in six games. If your takeaway is he has leveled up since playing on the international stage, just know that he agrees.
"I think being able to play with the best players in your age group at World Junior, it lets you come back to your junior team, and it's slowed down a bit," he says. "It's almost like things are in slow motion a bit."
Before he comes to Dallas, Stankoven has a few more things to accomplish in Kamloops. He'd like to repeat as CHL Player of the Year, although he admits that's unlikely "because of Connor Bedard," the presumptive top pick in the 2023 draft and the league's phenom. More than that, Stankoven wants his name to live on well after he takes his last shift.
"That's going to be the big thing for me," he says. "I want to leave here, and I want people to remember my legacy. Remember I did things the right way, and remember what I did with this team."
Then, once he arrives in Dallas, he's going to make people remember the Stars' 2021 draft. While Johnston is already in the NHL, Stankoven could have a similar career path to Robertson: later to arrive than his draft classmate, but a force in due time. Stankoven is pace personified, and his willingness to attack all areas of the ice with the puck fits well with where the NHL is going. It combines well with an elite, already NHL-level shot, which includes an understanding of how to create space. That is the recipe for a fun, beloved player. It's how Stankoven can create a legacy for himself in Dallas. But first he has to finish writing the one in Kamloops.
Get the ItList Newsletter
Be the first to know about Dallas' best events, contests, giveaways, and happenings each month.
Author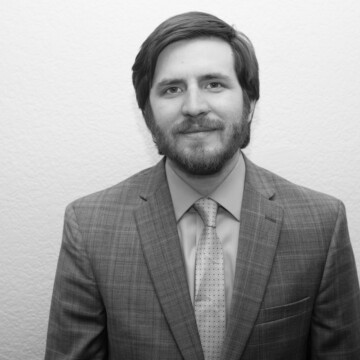 Sean Shapiro covers the Stars for StrongSide. He is a national NHL reporter and writer who previously covered the Dallas…