The seven games without Roope Hintz weren't perfect. There was the last-second heartbreaker at Madison Square Garden, and then the blown three-goal lead against San Jose. But the Stars held things together without their top center while remaining first in the Central, and their offense didn't slow down. Heading into Monday night's game against Buffalo, Dallas had scored 23 goals in its last seven games. The seven games prior with a healthy Hintz? Also 23. Fans even dubbed Dallas' recent stretch the "Seguinlightenment" as a nod to Tyler Seguin's admirable performance next to Jason Robertson and Joe Pavelski. But Seguin's production is important for another reason: the Hintz-less top line is positioned to fix a growing problem in Dallas.        
On the surface, there's a lot to like about the Stars' setup. Pete DeBoer deserves credit for maximizing the roster with a modern forechecking attack and handling the load management of his players. Yes, he has a few more forwards to work with than the previous coaching staff, but he also has been without John Klingberg. Now 48 games into the season, Dallas is already 72 percent of the way toward eclipsing its goal total for all of last season. But there's a lot of evidence to indicate that the offense will get quieter despite Hintz being back, assuming the Stars return to the normal setup.    
Before going further, I want to be clear about the argument I'm about to make; even with Hintz, Dallas has been creating offense at a high level. However, not at an elite one. This is abundantly clear in the Stars' first-half splits. Through the first 24 games, they scored 93 goals. That's 14 goals above what they were expected to score, per Natural Stat Trick. The regression gods always come home to collect eventually, and sure enough, over the last 24 games, Dallas scored 73 goals thanks to a more realistic shooting percentage; 9.26 percent, down from more than 12 percent. The Stars may be fourth in the league in goals, but they're only 13th in expected goals per game at even strength. The broad decline, with or without Hintz, has happened because their forward lines on the whole just aren't all that.
When healthy, Dallas loads up its top line with stars, followed by—in order—Seguin next to Mason Marchment and Denis Gurianov, then Jamie Benn with Wyatt Johnston and Ty Dellandrea, followed by Joel Kiviranta and Luke Glendening with Radek Faksa.
I've been curious about the line combos for a while. My spidey sense is that they're more productive than they are effective. To assess each line's performance, I stacked them next to each other, and included the NHL average of line combos with at least 80 minutes together. I wanted to look at three things: each trio's general possession impacts (shot-attempt share, as indicated in green), their production (goal share, as indicated in red), and whether they're sustainably creating offense with control of shot quality (expected goal share, as indicated in yellow).
Well, there it is. For all of the goals Dallas has scored, nobody outside of the top line is driving play. Seguin next to Marchment and Gurianov is well below average by every metric. As exciting as Benn's line is, it has only dominated in terms of what it produces in contrast to what it has allowed. That line has outscored opponents 20-9, which is great. However, its expected goal share is half—it should only be outscoring its opponents 11-10 based on share of shot quality—of what it deserves, which is not so great.  
Taken together, the normal combos have one line that produces as much as it performs, one lucky line, and two lines underproducing or underperforming, if not both. So why did Dallas not miss a beat in Hintz's absence? Because the new forward lines were creating new chemistries.
(For line order, I've followed Daily Faceoff's template.)
And here's our answer. The major caveat is that it was only seven games. But every line performed where it counted: overall possession and expected goal share. The Hintz-less top line outscored the opposition 8-1 while outshooting opponents 130-75; that's a much more sustainable performance with a higher expected goal share than even the Hintz-led top line. Yes, it's a small sample size, but it's only a small sample size of their time together. It's not a small sample size of Robertson and Pavelski being elite wingers who will elevate whomever they play with.
Now for the multi-million dollar question: should Dallas keep Hintz together with Robertson and Pavelski, or continue forging new chemistries?
The latter, and then some. Look at Benn and Seguin. Last season they accounted for 95 points. This season they're on pace for 129. If there's any grand lesson from their respective resurgences, it's that line combos don't succeed or fail based on magic. Both men aren't drawing ancient powers from the gods of hockey cliches. They're not turning back the clocks, or giving more effort—as if their effort or resilience should have ever been questioned. Seguin is now surrounded by two wingers who can pass, shoot, and move, while Benn is surrounded by two forwards who can pass, shoot, and move.
We've seen the same phenomenon in the opposite direction for Dellandrea and Marchment, both of whom slowed down when they were asked to spark the bottom six. Despite hockey's lingering obsession over quality of competition, a forward's on-ice numbers are more influenced by his forward partners, followed by his defensive opponents. Quality of teammates matters more than quality of competition. Adding to the importance of getting the line combos right, forward production more positively correlates with team scoring. What would it be worth to Dallas to forge a new chemistry with, say, a Hintz line with Marchment and Gurianov for more than just two periods? Gurianov may be a lost cause to many fans, but not to DeBoer after his recent stretch of games. And it's not like this trio doesn't have history. Attached at the hip for the Texas Stars, they also formed Dallas' most dominant line with at least 100 minutes together in the 2019-20 season, controlling almost 60 percent of the on-ice expected goal share. There are plenty of combinations to try, but this seems like the most obvious place to start. For two periods last night, Dallas thought the same. Then Pete DeBoer ditched the experiment despite good early returns. Critics of this argument might point out that Robertson scored literally seconds within being reunited with Hintz and Pavelski, but this is about the climate of performance, not the weather of production.     
Granted, this thought experiment is dependent on two factors. The first is whether Hintz can elevate those around him. What serious person would doubt this, though? (If you want some fancy stats, here are a few.) The second, somewhat shakier factor, is whether players such as Marchment and Gurianov can make it worth Dallas' while over the long haul. That's trickier. Does the cost of using Hintz to elevate others outweigh the benefit of maximizing Hintz with superior forwards? That's not the big question, however. It's whether the Stars have four lines who can sustainably create offense without splitting up their top line. They clearly don't. 
Should Dallas try Hintz with Marchment and Gurianov for a couple of games rather than a couple of periods? The added benefit, aside from making us look like experts in prophecy, would be finding whether if Hintz can do for others what Robertson and Pavelski have done for Seguin. Figuring out the line combos could clarify what the Stars need before the March 3 trade deadline. Why would they need a forward for the Seguin line if he already has one? If they ever needed to get it right at the deadline, the most packed deadline in recent history is it; this is Dallas' most promising roster since Lindy Ruff's third year. Even if Jim Nill can magic-show another GM with the meager $1.3 million in cap he'll have available, a trade-deadline deal won't guarantee help.               
This kind of analysis may feel extraneous. In many ways, it is. And that's kind of the point. The Stars are one of the top teams in the league. While flawed, they haven't let that limit them. But isn't that what separates the elite teams from the great teams? Exploiting small advantages, and turning talent otherwise left in the margins into core pieces? Artturi Lehkonen was a career depth forward in Montreal before becoming a key piece of Colorado's Cup-winning top six last season. Alex Killorn is not a household name, but as part of the newly-formed playoff trio next to Anthony Cirelli and Steven Stamkos in 2021, he'd become an important piece of what many would call a modern dynasty. Robertson and Pavelski have shown they can succeed without Hintz. Why not challenge Hintz to see if he can succeed without them?  
When all is said and done, the Stars may not have what it takes to win big, but they have earned the privilege of experimenting with what it could take. Not many contending teams get to find that out before the trade deadline. Why let this opportunity go to waste? If it doesn't work, all they have to lose are a few games. What they have to gain, on the other hand, could be monumental.
Get the ItList Newsletter
Be the first to know about Dallas' best events, contests, giveaways, and happenings each month.
Author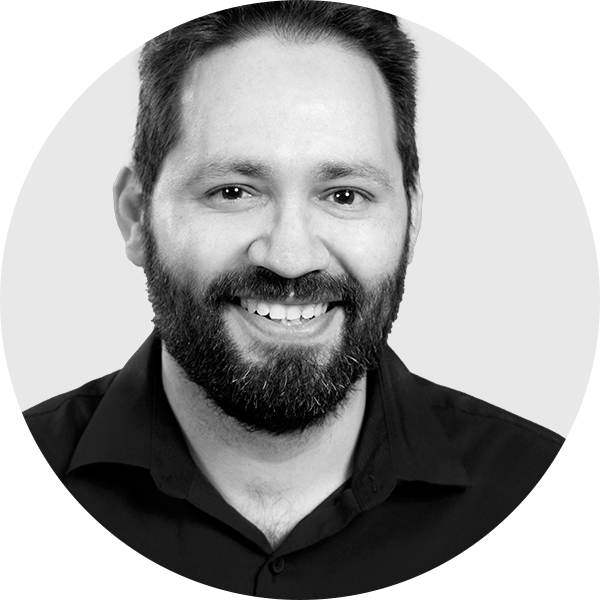 David Castillo covers the Stars for StrongSide. He has written for SB Nation and Wrong Side of the Red Line,…